Relational Skills in CAT Supervision - ACAT Training Event
28th October 2012 to 30th October 2012
---
WARNING! This event has passed.
Relational Skills in CAT Supervision
Residential, intensive skills training course lasting two and a half days at Holland House in Cropthorne (near Evesham) Worcestershire
Date and time: 5.30 pm Sunday, 28th October to 3.30pm Tuesday, 30th October 2012
20 places only, please book early if you are interested
Cost: to include full board and two nights accommodation:
£315.00 for bookings by cheque or invoicing or
£305.00 for online booking
Aims:
The fourth repeat of this intensive two day residential course is open to any CAT practitioner who wants to extend and develop the relational aspects of their supervision skills. It is particularly designed for trainee CAT supervisors, or CAT practitioners with 16 cases completed who are thinking of training in supervision. For trainee supervisors it offers an ACAT approved, alternative to sitting in with a senior supervisor. The course has also been highly valued as an opportunity for qualified and experienced supervisors to look more intensively at their own practice as part of their CPD. Click here for testimonial evidence about the course.
The course will offer:
• Demonstrations of, and practice in, the relational competencies of being a CAT supervisor
• Opportunities to explore therapist and supervisor styles (typical helper's dances) and their personal and professional implications
• Reflection upon the theory in practice of the 'dialogic, cognitive and analytic' understanding unique to CAT's relational supervision.
• A framework for ongoing reflective, relational practice as a CAT supervisor whether directly for individual therapy or indirectly with staff teams and individuals.
Methods:
Skills practice and supervision of the key aspects of CAT will be demonstrated step by step through role play by the trainers followed by role play in small groups of three by the participants. This skills work will be alternated with personal reflection groups which will explore common enactments in the role of CAT supervisor. Issues relating to being active, authoritative and flexible within the zone of the supervisee's learning will be explored. There will be two key presentations relating to CAT supervision on the topic of Transference and Countertransference and therapeutic moments in the context of a dialogical and analytic approach to relational skills in the supervision of CAT. Part of the ethos of the course will be the shared experience of being a community of supervisors committed to CAT. Participants will bring details of a recent or current case, with which they are familiar, as the basis of role play.
Booking:
• book and pay by credit or debit card online instantly through this website
• by email by downloading the booking form and sending to: maria.cross@acat.me.uk
• by post with the booking form to: the ACAT office at PO Box 6793, Dorchester, DT1 9DL
Enquiries:
• Email: maria.cross@acat.me.uk
• Telephone: 0844 800 9496
Cancellations / Refund Policy: A refund, less a £25 admin fee, will be made if cancellations are received, in writing, at least four weeks before the event. We regret that any cancellation after this time cannot be refunded and refunds for failure to attend the event cannot be made.
Data Protection: For the purposes of the Data Protection Act 1998, the data controller in respect of your personal data is the Association for Cognitive Analytic Therapy. Your data will be used to administer the event to which you have subscribed.
Event Documents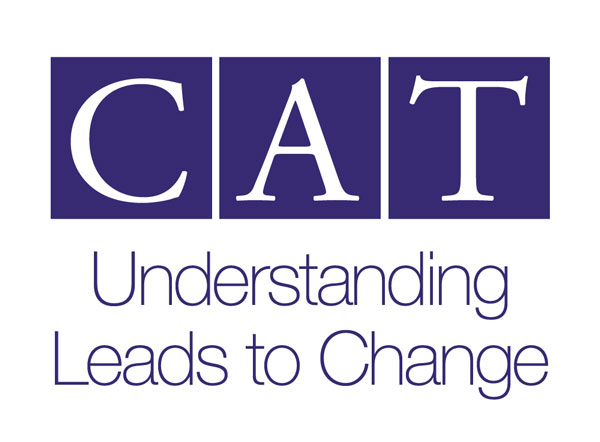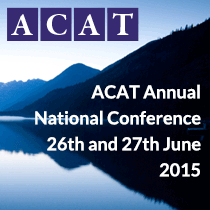 Our Next 3 CPD Events
04-06-15 Developing Consultancy Skills offered by CatalyseDeveloping Consultancy Skills in Mental Health Work: A Cognitive Analytic Approach 2-days led by Dr Angela Carradice and Dr Dawn Bennett Dates: 4 & 5th June, 2015 (Thursday and Friday) Time: 10am to 4:45pm Venue: Dalton Ellis Hall, University...
05-06-15 ACAT A CAT Perspective of Trauma and DissociationA one-day CPD workshop Time: 09:30 for 10.00 am start, finishing at 16:30 Fee for ACAT Members £110 (online) / £125 (invoice or cheque) Fee for Non - Members £125 (online) / £140 (invoice or cheque) Please note that l...
20-06-15 Cognitive Analytic Therapy (CAT) Case Study Day - offered by Jesmond Therapy CentreCognitive Analytic Therapy (CAT) Case Study Day: Working with Complexity and Risk with Anna Jellema and Claire Martin Saturday 20th June 2015 9.30 am – 4.30 pm Jesmond Therapy Centre, 7 Holly Avenue West, Jesmond, Newcastle Upon Tyne NE2 2AR...