Two Day Intro to CAT offered by Somerset Partnership NHS Trust
9th July 2012 to 10th July 2012
---
WARNING! This event has passed.
INTRODUCTION TO COGNITIVE ANALYTIC THERAPY (CAT)
Facilitators: Steve Golden and Scott Bowdrey
A TWO-DAY INTRODUCTORY WORKSHOP FOR MENTAL HEALTH PROFESSIONALS
'CAT looks for the bigger picture of the client's psychological world and explains it in clear, user friendly ways, which in many cases allows the person to feel less trapped, more able to care for themselves and do their own psychological self-help homework outside the session. At the heart of the bigger picture is an understanding of the importance of sympathetically identifying reciprocal emotional roles which are exacerbated or perpetuated by a variety of long established and emotionally driven coping procedures for the client.'
(Ref: www.acat.me.uk/catintroduction.php)
Who is this course suitable for?
Care co-ordinators, nurses, psychiatrists, psychotherapists, psychologists, social workers and others interested in learning more about Cognitive Analytic Therapy as a response to mental health problems.
The general aim of Introductory Courses is to provide a clear introduction to the principles and practice of Cognitive Analytic Therapy. It provides an opportunity for participants to try out the methods and evaluate their interest in Cognitive Analytic Therapy (CAT) and identify further options for training or supervision. Participants will need some familiarity with the use of psychological ideas and methods in responding to mental health problems and emotional distress.
Learning methods include the use of video scenes and case material to demonstrate and develop skills in the use of therapeutic methods, lecture presentations and small group work.
Aims:
• To provide an active and shared 2 days combining the basic theory and practice of CAT
• To appreciate and understand the client and therapist journey in a time limited therapy
• To think about clients who can be helped by CAT Therapy
• To extend our professional capacity to think about the impact of past trauma in our clients' current relational context
• To provide a taster for those considering applying for the next CAT Practitioner training in autumn 2012, to be provided and run by Somerset Partnership NHS Foundation Trust
If you would like to discuss your application further please contact Steve Golden 01823 368409 or via email (steve.golden@sompar.nhs.uk).
Venue: South Petherton Community Hospital, Bernard Way, South Petherton, Somerset TA13 5EF
Tel: 01460 243000
Date: Monday 9th and Tuesday 10th July 2012
Time: 9.30am – 4.00pm (9.00am registration)
(Lunch will not be provided but there are facilities to buy food and drink
on the premises)
Event Documents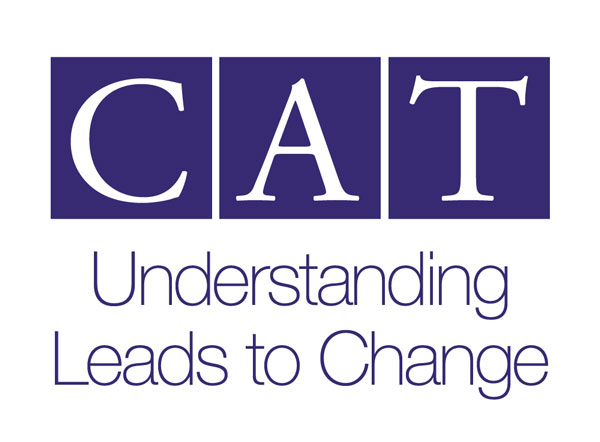 Our Next 3 CAT Introductory Event Courses
08-09-15 Introducing Cognitive Analytic Therapy offered by Berkshire HealthcareIntroducing Cognitive Analytic Therapy (CAT) One day workshop Tuesday, 8th September 2015 - 10.00 am to 4.00 pm Friends Meeting House, Maidenhead SL6 1RL Cost: £70 — Free to BHFT employees Aims: To provide an overview of CAT &...
11-09-15 ACAT Introduction to Cognitive Analytic TherapyACAT Introduction to Cognitive Analytic Therapy A two-day introduction to the skills and concepts in practice This highly-rated, short course is offered by ACAT for people new to the CAT way of working Friday, 11th and Saturday, 12th September 201...
05-10-15 Introduction to Cognitive Analytic Therapy: A two day course offered by Iris PsychologyIntroduction to Cognitive Analytic Therapy: A two day course offered by Iris Psychology A course for professionals working with mental health interested in the concepts and practice of CAT Dates: Monday 5th and Monday 12th October 2015 Times...