ACAT: CAT and EMDR
20th March 2017
---
This event is Fully Booked.
WARNING! This event has passed.
Times: 09:30 for 10:00, to finish at 16:30
Location: Council Chamber, Institute of Biomedical Science, 12 Coldbath Square, London EC1R 5HL
Presenters: Alison Jenaway & Tracy Wade
There is increasing interest in the possibility of combining CAT with EMDR and this day will build on a workshop presented at the ACAT conference in Exeter in 2016. We will present the theoretical ideas behind EMDR and compare them with the CAT model, looking at similarities and difference, and what each therapy brings to the other. We will explore the ideas of positive resourcing prior to trauma work and encourage people to have a go at "tapping in" their own positive resources. We will each present our typical way of including EMDR within CAT and the benefits and pitfalls of this combined way of working, illustrated by clinical examples throughout. Please be aware that the day does not form any part of formal EMDR training.
Learning outcomes
By the end of the workshop, participants will be able to:
Have a clearer understanding of the effects of trauma and how this relates to the patients we see in CAT
Understand the ways of installing positive resources and have an opportunity to try that on each other
Hear about the ways that CAT therapists are introducing EMDR to their clients and using it within a CAT therapy.
This is relevant to the following groups:
Those who are interested in doing some EMDR training and wondering how they might use it and what it would add to what they already do
Those who have done some EMDR training but have not yet found a way to integrate it into their CAT work
Those who are regularly using EMDR within CAT but want to network with other therapists doing similar work and share ideas.
Presenters
Dr Alison Jenaway is a consultant psychiatrist in psychotherapy in the liaison psychiatry team at Addenbrooke's Hospital, Cambridge. She is a CAT practitioner, supervisor and trainer and also trained in EMDR. She works with patients with chronic physical health problems or with medically unexplained symptoms, many of whom have experienced trauma. She offers all her patients a chance to try EMDR during their therapy because of the powerful effects she has noticed when using the combination.
Tracy Wade is a Consultant Clinical Psychologist, a CAT psychotherapist and an EMDR Consultant. She is now working in private practice in Jersey. Tracy has been practising as a Clinical Psychologist for over 20 years. She began her career in the NHS in England and moved over to Jersey in 1995. She has worked there as a Consultant Clinical Psychologist and latterly has managed Psychology Services as Director of Counselling and Psychotherapy for the States of Jersey Health and Social Services. Her last project before she left in April 2016 was to develop and implement Jersey Talking Therapies (JTT) which is Jersey's IAPT equivalent. She is co-director of a CAT training course being run in Jersey with Steve Potter.
ACAT reserves the right to make programme changes.
How to book
Book and pay by personal credit or debit card online instantly via this page (scroll down to Book Now section)
By email attaching the booking form (downloadable below) to: alison.marfell@acat.me.uk
By post enclosing the booking form (downloadable below) and a cheque to: ACAT, PO Box 6793, Dorchester, DT1 9DL
Enquiries
Cancellations / Refund Policy:
A refund, less a £25 administration fee, will be made if cancellations are received, in writing, at least four weeks before the event. We regret that any cancellation after this time cannot be refunded, and refunds for failure to attend the event cannot be made.
Data Protection:
For the purposes of the Data Protection Act 1998, the data controller in respect of your personal data is the Association for Cognitive Analytic Therapy. Your data will be used to administer the event to which you have subscribed.
Event Documents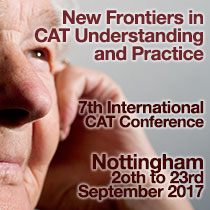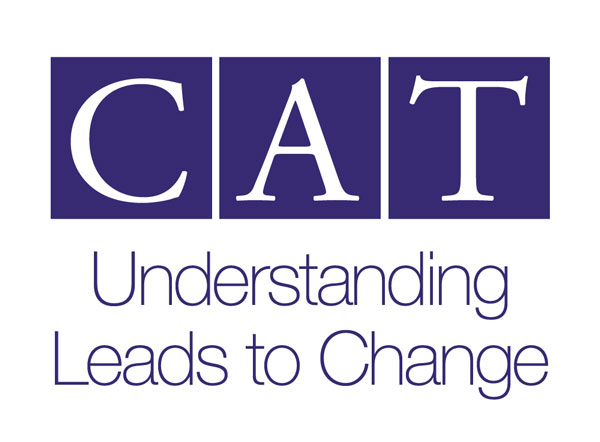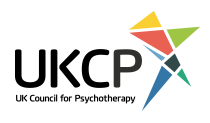 Our Next 12 CPD Events
27-06-17 ACAT Relational Skills in CAT Supervision ResidentialACAT Relational Skills in CAT Supervision Residential 27th June 2017 to 29th June 2017 For futher information please follow this link: http://www.acat.me.uk/course/908/ ...
07-07-17 ACAT: CAT, Neuroscience and the Self#ACATnsm17 Venue: St Thomas Centre, Manchester, M12 6FZ Time: 9.30am to 4.30pm Jason will spend the morning looking at some ideas from modern neuroscience that consider psychotherapy as a means of reprocessing emotional trauma and see how these re...
14-07-17 Mapping Mortality in CAT - offered by CatalyseMapping Mortality in CAT To explore the ways in which we can work with the difficult conversations about mortality in therapeutic encounters A 1-day workshop led by Mandy Wildman Overview of workshop: As psychotherapists, practitioners and clinic...
15-09-17 A CAT Approach to Organisational Dynamics - offered by CatalyseThe impact of context on relationships at work A 1-day workshop led by Robyn Vesey and Penny Wilson Event Hashtag: #CATorg17 Overview of workshop: This workshop introduces the use of cognitive analytic therapy in understanding organisational dyna...
21-09-17 Mindfulness Retreat offered by Catalyst East AngliaA 7-day "MINDFULNESS Retreat. Course. Holiday" on the beautiful Greek Island of Kefalonia, September 21st-28th 2017 Find out all about Mindfulness and how this approach to life can be helpful. With some theory and plenty of practice, and ...
30-09-17 An Introduction to CAT - offered by CatalyseAn Introduction to CAT A two-day workshop led by Sarah Littlejohn and Emma Taylor Hashtag #CATspace17 Date: 30th September 2017 and 7th October 2017 Time: 9:30am to 4:30pm Venue: Quaker Meeting House, 10 St James Street, Sheffield, S1 2EW Outline...
14-10-17 Working Collaboratively with Medically Unexplained Symptoms - offered by CAT SouthThe objectives for this one day CPD event are ... to understand the application of CAT principles when working with people who present with disabling or distressing physical symptoms where medical explanation and intervention is inadequate to gain ...
30-10-17 The 5-Session CAT Approach - offered by Catalyse#CATfive217 Course information: The course is specifically focused on building understanding and skills in using this application of CAT. It aims to: • Enhance understanding and skills to help work with service users who are unable to make us...
03-11-17 ACAT: CAT & Embodiment#ACATemb17 Embodiment, therapeutic space and reducing therapist fatigue This workshop is an exploration of how we may begin creatively to use engagement with our own embodiment as therapists to free up stuck or overwhelming process with challenging...
17-11-17 Working with Self-Harm - A relational approach - offered by CatalyseWorking with self-harm: a relational approach A 1-day workshop led by Clive Turpin and Cheryl Delisser Event Hashtag: #CATshr17 Booking options now open Overview of workshop: People who self-harm can present in many health settings from general ...
28-11-17 Applying CAT in Physical Healthcare Settings - offered by MCAT/PhysCATApplying Cognitive Analytic Therapy (CAT) in Physical Healthcare Settings An MCAT (Midlands CAT)/PhysCAT CPD and Special Interest Day Tuesday 28th November 2017 – 9.30am – 4.30pm (9.15am Registration) QEHB Postgraduate Centre, Mindelso...
15-12-17 CAT and the Neurosciences - offered by the Sussex Partnership NHS Foundation TrustCognitive Analytic Therapy CPD Afternoon 12.00 to 5.00 pm Our aim is to help us be more aware of how the neurosciences can inform our practice of psychotherapy and what we notice and reflect on during it, and how they can help us understand more ab...