Use of CAT in Consultancy 5 Session CAT Approach - offered by Catalyse
15th May 2017 to 16th May 2017
---
WARNING! This event has passed.
Use of CAT in Consultancy: The 5-Session CAT Approach: Skills Training
Using CAT to inform care planning whilst working jointly with the care co-ordinator and the service user
A 2-day workshop led by Angela Carradice & Dawn Bennett
Overview of workshop:
This course is a detailed skills training course on the use of 5-Session CAT Consultancy. This is not the overview of different methods of CAT Consultancy, but an in-depth training on one method of consultancy. The course follows on from the course Dawn and Angela run on an overview of consultancy approaches at different levels of working, but previous attendance at the overview course is not essential.
For more information please follow the link below:
https://catalyse.uk.com/training/cpd/5-session-cat-15-16-may-2017/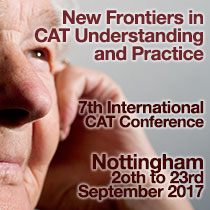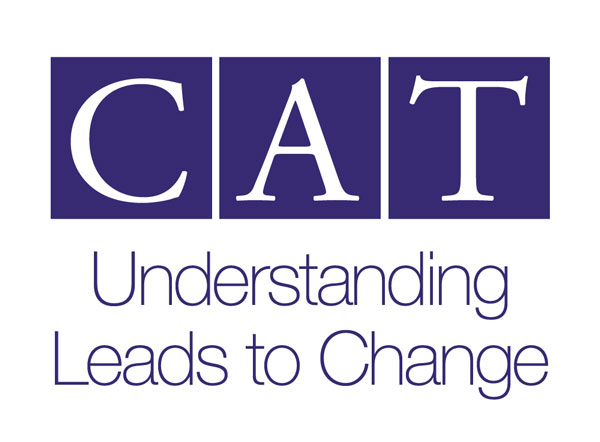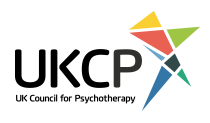 Our Next 10 CPD Events
02-06-17 CAT and Trauma - offered by Sussex Partnership NHS Foundation TrustCognitive Analytic Therapy CPD Afternoon Friday 2nd June 2017 1.30 – 5.30pm Lecture Theatre, Sussex Education Centre, Millview Hospital Site, Nevill Avenue, Hove, BN3 7HY Guest Speaker: Steve Potter Steve Potter is a psychotherapist. He is wi...
22-06-17 ACAT, Neuroscience and the Self#ACATns17 Venue: IBMS, 12 Coldbath Square, London, EC1R 5HL Time: 9.30am to 4.30pm Jason will spend the morning looking at some ideas from modern neuroscience that consider psychotherapy as a means of reprocessing emotional trauma and see how thes...
27-06-17 ACAT Relational Skills in CAT Supervision ResidentialACAT Relational Skills in CAT Supervision Residential 27th June 2017 to 29th June 2017 For futher information please follow this link: http://www.acat.me.uk/course/908/ ...
07-07-17 ACAT: Workshop by Jason Hepple - topic to be confirmedMore information to follow....
14-07-17 Mapping Mortality in CAT - offered by CatalyseMapping Mortality in CAT To explore the ways in which we can work with the difficult conversations about mortality in therapeutic encounters A 1-day workshop led by Mandy Wildman Overview of workshop: As psychotherapists, practitioners and clinic...
15-09-17 A CAT Approach to Organisational Dynamics - offered by CatalyseThe impact of context on relationships at work A 1-day workshop led by Robyn Vesey and Penny Wilson Event Hashtag: #CATorg17 Overview of workshop: This workshop introduces the use of cognitive analytic therapy in understanding organisational dyna...
14-10-17 Working Collaboratively with Medically Unexplained Symptoms - offered by CAT SouthThe objectives for this one day CPD event are ... to understand the application of CAT principles when working with people who present with disabling or distressing physical symptoms where medical explanation and intervention is inadequate to gain ...
03-11-17 ACAT: CAT & EmbodimentPresenter: Tim Sheard More details to follow....
17-11-17 Working with Self-Harm - A relational approach - offered by CatalyseWorking with self-harm: a relational approach A 1-day workshop led by Clive Turpin and Cheryl Delisser Event Hashtag: #CATshr17 Booking options now open Overview of workshop: People who self-harm can present in many health settings from general ...
15-12-17 CAT and the Neurosciences - offered by the Sussex Partnership NHS Foundation TrustCognitive Analytic Therapy CPD Afternoon 12.00 to 5.00 pm Our aim is to help us be more aware of how the neurosciences can inform our practice of psychotherapy and what we notice and reflect on during it, and how they can help us understand more ab...