Mapping Mortality in CAT - offered by Catalyse
14th July 2017
---
Mapping Mortality in CAT
To explore the ways in which we can work with the difficult conversations about mortality in therapeutic encounters
A 1-day workshop led by Mandy Wildman
Overview of workshop:
As psychotherapists, practitioners and clinicians we concern ourselves with the human dilemmas, difficulties, fears, distress and other preoccupations that life brings. We could perhaps say that our work is about understanding the human condition. In our lives we all constantly manage the tensions between opposites, moving between confidence and doubt, belonging and isolation, sickness and health, life and death. Our mortality is often not a subject that we find easy to approach, either with ourselves or with our clients and patients, but it is woven into every part of our life story.
This study day is designed to bring compassion, respect, and some humour, to a subject that can induce guilt, shame, confusion and anger. Its aim is to allow us to feel more at ease with our feelings, more confident in expressing them and more comfortable in talking with our clients about their experiences, as they present in our CAT work.
The day will use a variety of information from psychology, philosophy and literature to illustrate and explore the themes, and to consider our own thoughts and relationships with them. Small group activity will help participants explore and reflect on how we engage with issues of ageing, illness, mortality, loss, bereavement and decline in the therapy room. We will use CAT mapping to help us to consider these themes and to develop understanding, confidence and skills for therapeutic practice.
For booking and further information please visit: https://catalyse.uk.com/training/cpd/mapping-mortality-cat/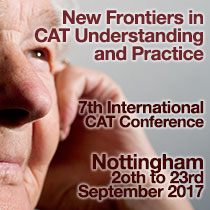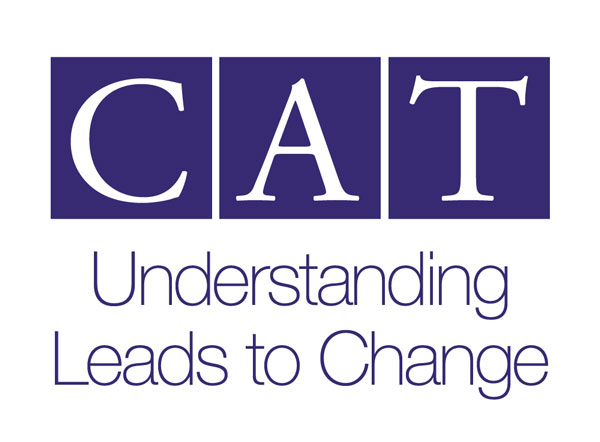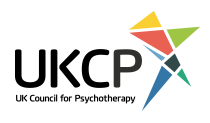 Our Next 12 CPD Events
27-06-17 ACAT Relational Skills in CAT Supervision ResidentialACAT Relational Skills in CAT Supervision Residential 27th June 2017 to 29th June 2017 For futher information please follow this link: http://www.acat.me.uk/course/908/ ...
07-07-17 ACAT: CAT, Neuroscience and the Self#ACATnsm17 Venue: St Thomas Centre, Manchester, M12 6FZ Time: 9.30am to 4.30pm Jason will spend the morning looking at some ideas from modern neuroscience that consider psychotherapy as a means of reprocessing emotional trauma and see how these re...
14-07-17 Mapping Mortality in CAT - offered by CatalyseMapping Mortality in CAT To explore the ways in which we can work with the difficult conversations about mortality in therapeutic encounters A 1-day workshop led by Mandy Wildman Overview of workshop: As psychotherapists, practitioners and clinic...
15-09-17 A CAT Approach to Organisational Dynamics - offered by CatalyseThe impact of context on relationships at work A 1-day workshop led by Robyn Vesey and Penny Wilson Event Hashtag: #CATorg17 Overview of workshop: This workshop introduces the use of cognitive analytic therapy in understanding organisational dyna...
21-09-17 Mindfulness Retreat offered by Catalyst East AngliaA 7-day "MINDFULNESS Retreat. Course. Holiday" on the beautiful Greek Island of Kefalonia, September 21st-28th 2017 Find out all about Mindfulness and how this approach to life can be helpful. With some theory and plenty of practice, and ...
30-09-17 An Introduction to CAT - offered by CatalyseAn Introduction to CAT A two-day workshop led by Sarah Littlejohn and Emma Taylor Hashtag #CATspace17 Date: 30th September 2017 and 7th October 2017 Time: 9:30am to 4:30pm Venue: Quaker Meeting House, 10 St James Street, Sheffield, S1 2EW Outline...
14-10-17 Working Collaboratively with Medically Unexplained Symptoms - offered by CAT SouthThe objectives for this one day CPD event are ... to understand the application of CAT principles when working with people who present with disabling or distressing physical symptoms where medical explanation and intervention is inadequate to gain ...
30-10-17 The 5-Session CAT Approach - offered by Catalyse#CATfive217 Course information: The course is specifically focused on building understanding and skills in using this application of CAT. It aims to: • Enhance understanding and skills to help work with service users who are unable to make us...
03-11-17 ACAT: CAT & Embodiment#ACATemb17 Embodiment, therapeutic space and reducing therapist fatigue This workshop is an exploration of how we may begin creatively to use engagement with our own embodiment as therapists to free up stuck or overwhelming process with challenging...
17-11-17 Working with Self-Harm - A relational approach - offered by CatalyseWorking with self-harm: a relational approach A 1-day workshop led by Clive Turpin and Cheryl Delisser Event Hashtag: #CATshr17 Booking options now open Overview of workshop: People who self-harm can present in many health settings from general ...
28-11-17 Applying CAT in Physical Healthcare Settings - offered by MCAT/PhysCATApplying Cognitive Analytic Therapy (CAT) in Physical Healthcare Settings An MCAT (Midlands CAT)/PhysCAT CPD and Special Interest Day Tuesday 28th November 2017 – 9.30am – 4.30pm (9.15am Registration) QEHB Postgraduate Centre, Mindelso...
15-12-17 CAT and the Neurosciences - offered by the Sussex Partnership NHS Foundation TrustCognitive Analytic Therapy CPD Afternoon 12.00 to 5.00 pm Our aim is to help us be more aware of how the neurosciences can inform our practice of psychotherapy and what we notice and reflect on during it, and how they can help us understand more ab...