ACAT, Neuroscience and the Self
22nd June 2017
---
#ACATns17
Venue: IBMS, 12 Coldbath Square, London, EC1R 5HL
Time: 9.30am to 4.30pm
Jason will spend the morning looking at some ideas from modern neuroscience that consider psychotherapy as a means of reprocessing emotional trauma and see how these relate to CAT. In the afternoon he will ask you to consider CAT's model of the self. What does CAT make of the unconscious? What is semiotics all about and is it different from memory? The day will serve as both an update and also a chance to help develop the CAT model through group dialogue and exercises.
Learning outcomes
By the end of the workshop, participants will be able to:
Consider the role of emotional reprocessing in psychotherapy
Take account of advances in neuroscience regarding memory functioning and arousal
Think about a more relational model of the self that is in keeping with CAT
This is relevant to the following groups:
CAT therapists and trainees
Other psychotherapists interested in the CAT model
Presenter
Jason Hepple FRCPsych is a CAT psychotherapist and trainer for Foundation level, Practitioner and CAT Psychotherapist trainings. He is currently Chair of ACAT. Jason has spoken and taught internationally on CAT in groups, CAT in later life and on the dialogic heart of the model.
Profits from this CPD day will go towards providing additional bursaries for the 7th International CAT Conference in September.

How to book
Book and pay by personal credit or debit card online instantly via this webpage (scroll down to Book Now below)
By email attaching the booking form with invoicing information (downloadable below) to: alison.marfell@acat.me.uk
By post enclosing the booking form (downloadable below) with full invoicing information or a cheque to: ACAT, PO Box 6793, Dorchester, DT1 9DL

Terms and Conditions
Access needs
Please specify any facilities that may be required in order for you to attend this event.
Data Protection
For the purpose of the Data Protection Act 1998, the data controller in respect of your personal data is ACAT. Your data will be used to administer the event to which you have subscribed and to notify you of future events.
Cancellation by delegates
To cancel a booking of an ACAT event or workshop, notice of cancellation must be given by email to alison.marfell@acat.me.uk
If you cancel at least one calendar month prior to the start of the course you will receive a refund of your delegate fee minus a £25 administration fee.
If you cancel less than one month before the event you will not be entitled to a refund.
No refund will be made for non-attendance at the event.
ACAT may consider name changes for attendees if sufficient prior notice is given. Please inform ACAT at least 5 working days prior to the event by phone or email.
Cancellation by ACAT
ACAT will endeavour to deliver events as advertised but there may inevitably be occasions where, in exceptional circumstances, we have to cancel an event. In the case of event cancellation delegates will either be offered an alternative date or a full refund.
ACAT cannot refund any advance, non-refundable travel or accommodation bookings. Please consider this when making arrangements to attend. Please note also that ACAT will not compensate for time spent travelling or away from the place of work.
Force Majeure
If a Force Majeure event (war, riots etc) forces cancellation or postponement, ACAT shall assume no liability whatsoever.
Change of Programme
ACAT reserves the right to change programme content and presenters.
Feedback and Marketing
Any feedback provided by delegates may be used by ACAT in marketing future events unless you advise us otherwise. Any comments will be quoted anonymously.
Booking
You can book this event online if you are registered or logged into this site. Click here to register or log in using the boxes at the top of this page.
Cost
Event Documents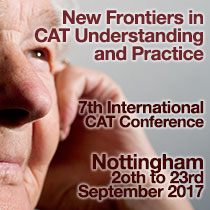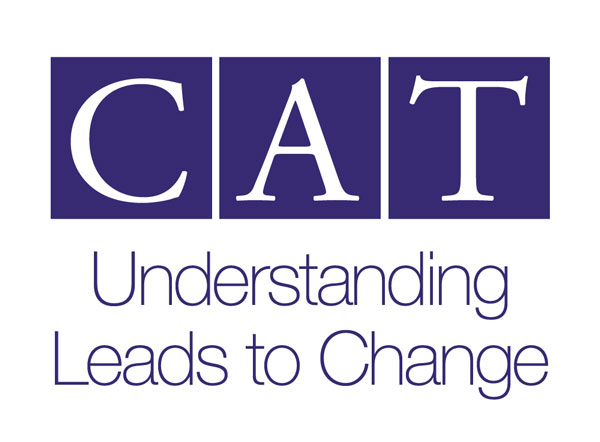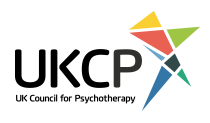 Our Next 10 CPD Events
02-06-17 CAT and Trauma - offered by Sussex Partnership NHS Foundation TrustCognitive Analytic Therapy CPD Afternoon Friday 2nd June 2017 1.30 – 5.30pm Lecture Theatre, Sussex Education Centre, Millview Hospital Site, Nevill Avenue, Hove, BN3 7HY Guest Speaker: Steve Potter Steve Potter is a psychotherapist. He is wi...
22-06-17 ACAT, Neuroscience and the Self#ACATns17 Venue: IBMS, 12 Coldbath Square, London, EC1R 5HL Time: 9.30am to 4.30pm Jason will spend the morning looking at some ideas from modern neuroscience that consider psychotherapy as a means of reprocessing emotional trauma and see how thes...
27-06-17 ACAT Relational Skills in CAT Supervision ResidentialACAT Relational Skills in CAT Supervision Residential 27th June 2017 to 29th June 2017 For futher information please follow this link: http://www.acat.me.uk/course/908/ ...
07-07-17 ACAT: Workshop by Jason Hepple - topic to be confirmedMore information to follow....
14-07-17 Mapping Mortality in CAT - offered by CatalyseMapping Mortality in CAT To explore the ways in which we can work with the difficult conversations about mortality in therapeutic encounters A 1-day workshop led by Mandy Wildman Overview of workshop: As psychotherapists, practitioners and clinic...
15-09-17 A CAT Approach to Organisational Dynamics - offered by CatalyseThe impact of context on relationships at work A 1-day workshop led by Robyn Vesey and Penny Wilson Event Hashtag: #CATorg17 Overview of workshop: This workshop introduces the use of cognitive analytic therapy in understanding organisational dyna...
14-10-17 Working Collaboratively with Medically Unexplained Symptoms - offered by CAT SouthThe objectives for this one day CPD event are ... to understand the application of CAT principles when working with people who present with disabling or distressing physical symptoms where medical explanation and intervention is inadequate to gain ...
03-11-17 ACAT: CAT & EmbodimentPresenter: Tim Sheard More details to follow....
17-11-17 Working with Self-Harm - A relational approach - offered by CatalyseWorking with self-harm: a relational approach A 1-day workshop led by Clive Turpin and Cheryl Delisser Event Hashtag: #CATshr17 Booking options now open Overview of workshop: People who self-harm can present in many health settings from general ...
15-12-17 CAT and the Neurosciences - offered by the Sussex Partnership NHS Foundation TrustCognitive Analytic Therapy CPD Afternoon 12.00 to 5.00 pm Our aim is to help us be more aware of how the neurosciences can inform our practice of psychotherapy and what we notice and reflect on during it, and how they can help us understand more ab...