ACAT Events
Here is a list of different types of event that are run by ACAT. Click on the event type to view a list of the events in each type.
ACAT International Conferences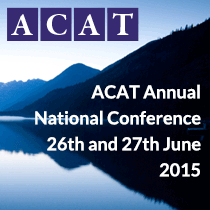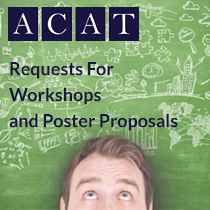 Our Next 3 Events
17-02-15 Relational Skills in CAT SupervisionRelational Skills in CAT Supervision A residential, intensive skills training course lasting two and a half days Holland House, Cropthorne (near Evesham), Worcestershire 5.00 pm Tuesday, 17th February to 3.30pm Thursday, 19th February 2015 Cost...
17-02-15 Introducing Cognitive Analytic Therapy offered by Berkshire HealthcareIntroducing Cognitive Analytic Therapy (CAT) - one day workshop Tuesday, 17th February 2015 - 10.00 am to 4.00 pm Friends Meeting House, Maidenhead SL6 1RL Cost: £70 — Free to BHFT employees Aims: To provide an overview of CAT &...
27-02-15 ACAT Annual Meeting of Trainers and SupervisorsACAT Annual Meeting of Trainers and Supervisors Facilitated by Jane Blunden and Jason Hepple Friday, 27th to Saturday, 28th February 2015 From 17:30 Friday to 16:00 Saturday (please see Provisional Programme below) Radisson Blu Portman Hotel, L...