Previous Page
ICATA News Updates
Report to ACAT on the work of ICATA 2010-2011
During the past year, ACAT's delegates to ICATA have been active in helping develop the framework for the long term work of this federation of national CAT associations. There have been regular telephone conferences and progress in forming national associations in Australia and New Zealand (ANZACAT), Spain, Italy, Greece and Poland.

In September 2010, we held a two and half day executive meeting in Cracow in Poland to help develop a common understanding for the further development of CAT internationally and heard in detail from delegates from all countries involved. Twenty four people attended. We all felt we had taken part in an inspiring meeting. It was very helpful to begin to see the different and similar ways all aspects of training has developed in Finland, Australia, Greece, Spain, Ireland and the UK over the years. New countries establishing CAT for the first time (Italy, Poland, New Zealand, Hong Kong, India, Chile) can take their bearings from this variety.

As we talked, we identified with help from Annalee Curran the common elements of CAT. We shared views on how supervision could be developed and maintained where local supervision was not available and how associations and training programmes could develop in those first years in a country new to CAT where there is no expertise available locally or in the language of that country. As with the formation of CAT in the UK, the early days, are ones of developing procedures and standards and finding the best fit of training to local circumstances. Every national association will need its own group of founding members having achieved an initial level of CAT fluency and being willing to take the lead in developing CAT further. The role of ICATA is to work in partnership with such groups and moderate standards and broker good quality training.

In this context we have established and agreed international CAT training guidelines. A key feature of these guidelines is a modular structure such that countries can achieve the practitioner level in two stages and add further stages of specialisation such as psychotherapist or trainer or supervisor, group therapist, consultant and so forth according to the realities and demands of the particular country or region.

We were delighted to invite, and have acceptance from, Tony Ryle and Mikael Leiman for the post of honorary co-presidents of ICATA. This is very fitting. This greatly reflects the combined contribution they have made in developing the model and its adoption internationally.

Throughout the past year, Steve Potter and Analee Curran and Ian Kerr have been involved on ACAT's behalf. Steve Potter is chair of the ICATA executive and Ian Kerr is secretary. Louise McCutcheon from ANZACAT (Australia and New Zealand) is the vice chair. Inigo Toloso as the delegate from Spain is the treasurer.

Both the UK and Finland are by far the biggest national associations. We look forward to close involvement in the years ahead. It is likely that CAT's integrative and dialogic approach will develop and be applied in different ways in different countries but on the evidence of conversations so far something strongly representative of Tony Ryle's original and practical vision will be the common thread.

We are hosting the fourth International CAT conference in Cracow in Poland from September 15th -17th 2011. We hope this will be a great opportunity to celebrate the CAT model and the richness of its integrative approach.
Anyone interested in aspects If you know of people interested and there is no activity in their country let us know by emailing internationalcat@acat.me.uk

Steve Potter and Annalee Curran January 2011
International CAT News Update July 2009
At the Third International Conference at the University of Bath in England in July 2009 we formally launched the International Cognitive Analytic Therapy Association. Here are some of the details of the background to this and how the international association will work and who is involved.

Since its early days of development in London CAT has attracted international interest. It is well established in Finland, Australia, Spain and Ireland. It was at our first international conference in Joensu in Finland as guests of FinCAT in 2003 when we ended with a large group meeting at where we resolved to establish an international association.

The idea of internationalism and CAT was firmly kept alive at the second international conference in Maynooth in Ireland. The third international conference in England provided a great opportunity to celebrate the development of CAT internationally and confirm our shared standards and values. It is there that we had had the inaugural meeting of the International Cognitive Analytic Therapy Association (ICATA) and introduced it to the Conference. The variety of CAT practice in the UK, Finland, Ireland, Greece, Spain and Australia and New Zealand was described.

According to its constitution (http://www.acat.me.uk/international_cat.php) the aims of the International Association are:
To establish and develop Cognitive Analytic Therapy (CAT) as an approach to understanding and relieving psychological distress in the many contexts of human suffering, disturbance and disadvantage around the world with particular reference to mental health.
To promote, research and extend the practice, application, training, regulation and development of Cognitive Analytic Therapy as a method of psychological therapy and psychotherapy in the countries of the world.
To promote the highest standards of clinical and ethical CAT practice.
To promote the training, support and accreditation, of Therapists, Supervisors and Trainers in CAT.
To promote the establishment of national (or where appropriate combinations of nations closely linked by geography or shared interests) associations for cognitive analytic therapy working to democratic, transparent and collaborative principles.
In this context we want to keep close to the founding ideas of CAT to work in an open, pragmatic dialogue around the world giving respect to both client and therapist in the challenging task of working at therapeutic change or delivering psychologically and socially informed mental health interventions.
ACAT UK has kindly agreed to host pages for the International Association on its website. On these pages there will be details of developments in CAT around the world, developments in training, requests for help, supervision and training and a forum for discussion of issues relating to international training.
Interest in CAT is developing in Chile, New Zealand, Bulgaria and Italy. Enquiries to develop CAT come from all parts of the world including the USA, Denmark, South Africa, Canada, Sri Lanka, India and Poland. If you know of people interested and there is no activity in their country let us know by emailing internationalcat@acat.me.uk or Stevegpotter@gmail.com . You may want to arrange an introductory course by one of our established trainers or attend such a two day course in London.

Send us news of how CAT is developing in your country. Let us know who is involved and how is CAT seen? What formal and informal developments have there been? What are the opportunities, challenges and difficulties? Those of us who have been involved in CAT for some years are particular keen to see it develop as an open model in collaboration with best practice in mental health work in ways that make effective psychotherapy and psychologically skilled help available to the people with the greatest need.

What are the opportunities ahead?

We think the following are possible in the forthcoming year or two:
Telephone conference: seminars, supervision, lectures, case discussions and master classes (we will pilot one or two and see how well they work)
ICATA website (web pages on the ACAT website initially with gratitude to ACAT UK)
International CAT Journal (we will be looking for links to set up an editorial board)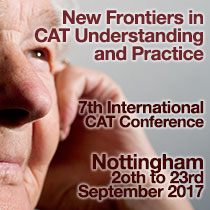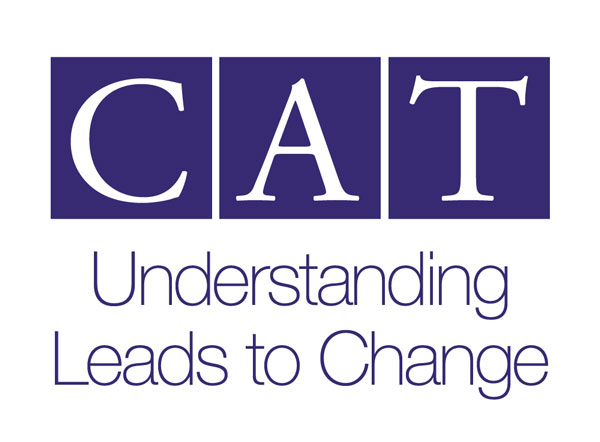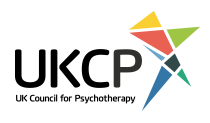 ACAT Calendar for March
We
Th
Fr
Sa
Su
Mo
Tu
1
22nd March 2017
CAT Introductory Event: ACAT: Two Day Introduction to CAT

33rd March 2017
CPD Event: ACAT: Emotions in CAT & 'More is more' - developing the CAT model for obsessionality and anorexia

4
5
6
7
8
9
1010th March 2017
CPD Event: ACAT: Legacy of Tony Ryle - one day celebration

1111th March 2017
CPD Event: ACAT: Dialogical Sequence Analysis: Current Developments

12
13
14
15
1616th March 2017
CAT Introductory Event: An Introduction to Cognitive Analytic Therapy - offered by Sussex Partnership NHS Foundation Trust

17
18
19
2020th March 2017
CPD Event: ACAT: CAT and EMDR

21
22
23
24
25
26
27
28
29
30
31
News from ACAT
New Conference Audio Library for ACAT Members ACAT Members can now listen to a collection of audio recordings from ACAT's National Conferences from 2009 - 2015....
Both CAT Practitioners and CAT Psychotherapists count as Psychological Therapists in the Centre for Workforce Intelligence Review The Centre for Workforce Intelligence (CfWI) have recently completed a Department of Health commissioned review of adult psychological therapies to improve workforce planning. Please take the time and opportunity to read the report, and to ensure tha...