Previous Page
CAT Therapists in Private Practice :: London - North
Crouch End, North London [Anne Benson]
I am a CAT Psychotherapist, practising CAT since 2007. Originally a mental health nurse I have worked in and with the NHS for over 30 years. I have worked in a range of settings, primary and acute care, psyhcological therapy teams and higher education. I work collaboratively with people to help th...
---
Enfield, Middlesex [Helena Siedlecka]
Contact details: Address: 26, Kynaston Road, Enfield, Middlesex, EN2 0DB. Mobile: 07963 647988. Offered: C.A.T as a stand-alone treatment and C.A.T. oriented Art Psychotherapy - 1:1. Currently offering mornings and evenings Monday - Friday, some weekend sessions negotiable. Experience: 27 year...
---
I am a Clinical Psychologist by background with experience in adult mental health in the NHS. I am a qualified CAT Practitioner and also trained and experienced in Compassion Focussed Therapy. I have a private practice in Islington where I offer therapy to individuals who struggle with a range of d...
---
Islington, North London and Central Manchester [John Fox]
I am a clinical psychologist who works in central Manchester and North London (Islington) where I see individuals and couples for short - and long-term therapy. Not only I am a practising CAT therapist, I am also informed by cognitive behavioural, systemic approaches and emotion focused therapies. I...
---
I am a CAT practitioner and a UKCP registered psychotherapist, under the psychoanalytic section. I work in English and Spanish. Email: info@islippractice.org...
---
Kenton - HA3 0XS [Rose Hughes]
Rose Hughes, CAT Psychotherapist and Supervisor location: 339 Kenton Road, Harrow HA3 0XS North West London Within easy reach Kenton station on the Bakerloo line or Northwick Park station on the Metropolitan line as well as the 183 and 114 buses. I am a CAT Psychotherapist and Supervisor. I trained...
---
Muswell Hill, North London and London Bridge SE1 [Stella Compton]
Private Clinics in North and Central South London. Approved provider for all major private healthcare insurance companies UKCP Registered Counsellor, Cognitive Analytic Therapist and Supervisor, Music Therapist and Researcher. 
I am offering brief and longer term counseling for a whole ran...
---
Hackney, London N16 Retired from being Clinical Lead for CAT in Secondary Care Psychotherapy Department till April 2013. Founder Member of ACAT. CAT Trainer and Supervisor (available for Private Supervision). Individuals/Couples. English mother tongue. Fluent in Spanish, Portuguese and French, reas...
---
North and Central London [Josephine F Discepolo Ahmadi]
I see patients, trainees and professionals requiring supervision on Mondays, Tuesdays and Saturdays in Enfield in the North London area and in Chelsea and Westminster in Central London. To contact me it is possible to call me on my mobile phone number 07950 766242, to send an email to jfahmadi@gmail...
---
North London [Spyros Karvounis]
Consultant Psychiatrist, MRCPsych. CAT Supervisor, Long-Term Jungian Analysis. Location North London Working Hours 17.00-20.00 Contact skarvounis@gmail.com ...
---
North West London [Nicola Kimber-Rogal]
Chartered Psychologist and Psychotherapist. PhD investigated the effect of CAT on anxiety and depression in different working settings. Individual and couple therapy. Special interests: Obsessive Compulsive Disorder (OCD), relationships, personal and psychospiritual development. Location North We...
---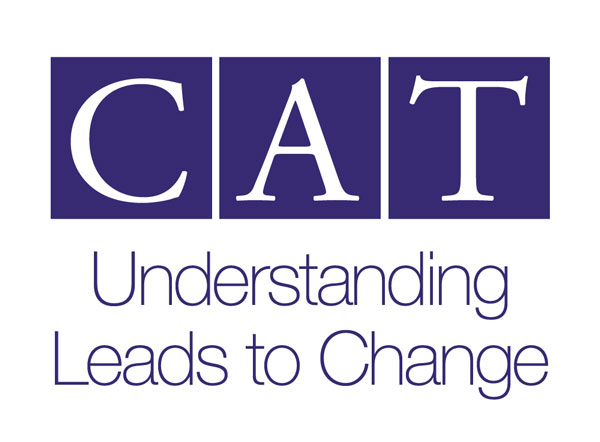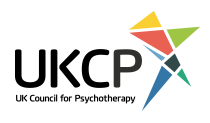 Therapists in London - North
Crouch End, North London [Anne Benson]
Enfield, Middlesex [Helena Siedlecka]
Islington [Korina Ioannou]
Islington, North London and Central Manchester [John Fox]
Kentish Town [Maria Iturri]
Kenton - HA3 0XS [Rose Hughes]
Muswell Hill, North London and London Bridge SE1 [Stella Compton]
N16 [Annie Nehmad]
North and Central London [Josephine F Discepolo Ahmadi]
North London [Spyros Karvounis]
North West London [Nicola Kimber-Rogal]

Therapists in Private Practice by Region
East Anglia [24]
Republic of Ireland [2]
Italy [1]
London - South [16]
London - North [11]
London - East [6]
London - West [8]
London - Central [15]
London [3]
The Midlands of England [16]
North East of England [17]
North West of England [20]
Scotland [7]
South East of England [38]
South of England [24]
South West of England [27]
UK [1]
Wales [5]