Previous Page
CAT Therapists in Private Practice :: South West of England
I am Consultant Psychotherapist and I have worked in the NHS and the private sector with individuals and organisations for the past 15 years. I provide therapy for indivduals, couples and teenagers. The psychotherapy sessions typically range from 4 to 16 with a review. Location Bath - also Centra...
---
I am a qualified CAT psychotherapist in private practice. I also work sessionally for the Priory Hospital, Hayes Grove and the Capio Nightingale Hospital, Marlybourne and run supervison groups for CAT trainees as well as for the Addiction Recovery Agency (ARA) in Bristol. Office Hours 16-20 per w...
---
I offer long and short term psychotherapy, supervision and training. Location Bath, Somerset Working Hours Weekdays 8.30am-7pm Contact sue.kuhn@virgin.net Tel: 01225 465 846...
---
Please feel free to contact me via email: nicola_coulter@sky.com...
---
Bournemouth/Poole/ [Prem Jeyapaul]
I am a Cognitive analytical therapist, and consultant psychiatrist. I treat adult patients of all ages with emotional , interpersonal difficulties and mental health problems. My experience and working as both a therapist and psychiatrist, enables me to draw upon both fields. I have a special intere...
---
I have over 20 years' experience of working with adults presenting with a variety of psychological difficulties within the NHS primary and secondary Service as well as the Voluntary Sector. I am an accredited CAT psychotherapist and supervisor. I am also an accredited psychodynamic psychothera...
---
I am an accredited Practitioner of Cognitive Analytic Therapy (CAT) and a Chartered and Registered Clinical Psychologist. I have worked for over 15 years with clients in NHS and independent settings, including primary and secondary care settings in the community and specialist hospital settings. I u...
---
I am an accredited member of ACAT and a registered member of the BACP. My Private Practice is run from my home in Bishop Sutton, within the Chew Valley, near to Bristol, Bath and Wells (BS39). I have a purpose built private and peaceful space for our sesisons. I offer Evening, Friday Days and Weeken...
---
Bristol / Exeter [Yvonne Stevens]
UKCP registered psychotherapist since 1995, CAT senior supervisor, trainer and training therapist. Offering brief and longer term therapy in Clifton Bristol and Exeter. Available for consultations. Location Bristol / Exeter Working Hours Mondays + three evening per week Contact details Plea...
---
Bristol, BS8 4HG [Stuart Slaney]
I have over fifteen years experience within the NHS and statutory services working with individuals and families experiencing stress, anxiety, depression, grief, childhood trauma or relationship difficulties. I also offer training therapies. I am an accredited CAT practitoner, CBT and IPT therapist....
---
I qualified as a CAT Practitioner in 2003. I work for the NHS as a Chartered Counselling Psychologist, CAT practitioner and Supervisor, and also offer private practice in the evenings and weekends. I have worked in an NHS setting since 1998, initially within Primary Care, and then in Secondary Car...
---
I have been providing therapy for the past ten years, mostly within a mental health setting , but with some additonal private work. I have worked with individuals struggling with depression, eating disorders, anxiety, and what are termed "personality disorders". I am currently engaged in ...
---
I am a CAT Practitioner and work in the NHS as a chartered clinical psychologist. I have worked within both the NHS and the private sector for over 17 years and have an interest in a range of presenting issues and therapeutic approaches. I live and work in West Cornwall and I am available to underta...
---
Dartington, Totnes, Devon [Tim Sheard]
I qualified as a CAT Psychotherapist in 1997. Also trained in body psychotherapy (biodynamic), family constellations work and transpersonal counselling. Worked as a doctor, including complementary medicine and cancer care, before moving into psychotherapy. Location Dartington, Totnes South Devon ...
---
I am an ACAT accredited Practitioner. I work part time as a Cognitive Analytic therapist in the Psychological Therapy Services in Yeovil and also for Taunton Talking Therapies . I also provide a practice in Dorchester, Doeset I have twenty years experience as an individual therapist and group thera...
---
Dorchester. West Dorset [Theresa Sired]
Location West Dorset Contact Tasired@gmail.com Tel: 07765 781983...
---
I am a Clinical Psychologist, having worked for over 30 years in the NHS, and have been a CAT Therapist since 2011. I am now in private practice, and have experience in working with a wide variety of mental health issues including anxiety, depression, and eating disorders. As a CAT Therapist I am in...
---
I work part time in the NHS as a CAT Psychotherapist and Supervisor and also have some daytime slots available at a private clinic located in East Devon offering individual CAT, including training therapies for CAT Practitioner and IRRAPT trainees. Contact number: 07977 231716...
---
Romsey, Hampshire and Abingdon , Oxfordshire [Maryanne Steele]
I see clients in Romsey, Hampshire and also in Abingdon , Oxfordshire and offer day and early evening weekday appointments. I am an experienced CAT therapist and specialist in Eating Disorders, complex presentations of anxiety and Depression, Diabetes, IBS and Chronic Pain. I also work with couple...
---
Jax Beatty Short and long term therapy offered. Background specialising in Addictions. contact via email jaxnamaste@gmail.com or 07825 260723 contact by arrangement...
---
I work as a CAT Psychotherapist with adults and adolescents. Location Stroud, Gloucestershire Working Hours Flexible Contact lornabath@outlook.com Tel: 07815 652535...
---
Stroud, Gloucestershire [Kate Sackett]
Location Stroud, Gloucestershire Working Hours 9-5 Contact kate.sackett@glos.nhs.uk Tel: 01453 562101...
---
I am an accredited CAT practitioner, a qualified social worker and approved mental health professional. I have 25 years' experience as a social worker, working in Community Mental Health teams in Local Authority settings and NHS settings. When I work with individuals in therapy I aim to open u...
---
Taunton, Somerset [Jay Dudley]
I am a CAT Psychotherapist, Supervisor and Trainer. I currently work in the NHS in Somerset where I am Lead for the CAT Service and Course Co-Director for Somerset's CAT Practitioner Training. Qualifications: BA(Hons) Philosophy; B.Phil; Dip. SW. Foundation year in Group Analysis; DBT Skills. ...
---
Taunton, Somerset [Sue Yabsley]
I see private patients at my consulting rooms in Taunton; working with adults, young people, couples and families. I have a background in psychodynamic analysis, and have worked in the education sector. I also work part time as a self-employed therapist for the NHS Somerset Partnership. I am an acc...
---
I am a C.A.T Practioner in private practise in Central Totnes seeing clients typically from Exeter, Torbay and Plymouth area. I am also working within the N.H.S in Devon. I have been a therapist for 13 years with diplomas in Psychodynamic and Addiction counselling. I have experience and training in ...
---
CAT psychotherapist, and supervisor. Background in Relate since '83 and both primary and secondary care using CAT since '97. Now mainly working privately. Couples and individuals seen. Training therapies offered. Location Trowbridge Working Hours By arrangement Contact details sonia@c...
---
Private CAT Clinics and Therapy Centres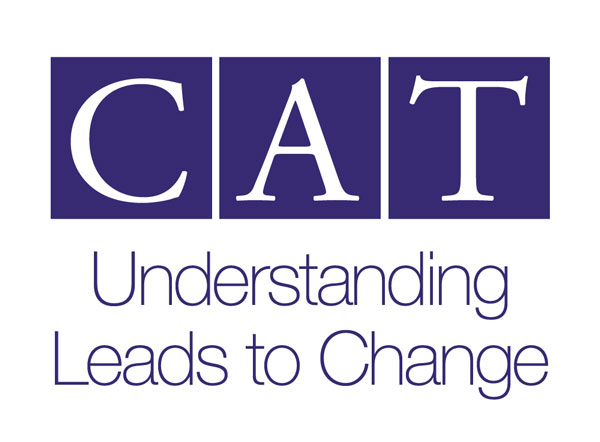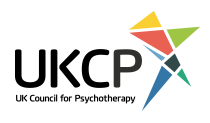 Therapists in South West of England
Bath [Susan Kenny]
Bath [Mina Bancheva]
Bath, Somerset [Sue Kuhn]
Bournemouth [Nicola Coulter]
Bournemouth/Poole/ [Prem Jeyapaul]
Bristol [Deborah Howard]
Bristol [Louise Yorke]
Bristol [Lisa Sanders]
Bristol / Exeter [Yvonne Stevens]
Bristol, BS8 4HG [Stuart Slaney]
Cornwall [Lid Tristram]
Cornwall [Jane Clarke]
Cornwall [Perry Morrison]
Dartington, Totnes, Devon [Tim Sheard]
Dorchester [Alan Lee]
Dorchester. West Dorset [Theresa Sired]
Exeter [Elisa Rivera]
Musbury [Stephen White]
Romsey, Hampshire and Abingdon , Oxfordshire [Maryanne Steele]
Shaftesbury [Jax Beatty]
Stroud [Lorna Bath]
Stroud, Gloucestershire [Kate Sackett]
Taunton [Kathryn Ford]
Taunton, Somerset [Jay Dudley]
Taunton, Somerset [Sue Yabsley]
Totnes, Devon [Helen Breach]
Trowbridge [Sonia Hilder]

---
Therapists in Private Practice by Region
East Anglia [24]
Republic of Ireland [2]
Italy [1]
London - South [16]
London - North [11]
London - East [6]
London - West [8]
London - Central [15]
London [3]
The Midlands of England [15]
North East of England [17]
North West of England [20]
Scotland [7]
South East of England [38]
South of England [24]
South West of England [27]
UK [1]
Wales [5]
Private CAT Clinics and Therapy Centres