CAT East Practitioner Training
7th January 2013 to 31st December 2014
---
WARNING! This event has passed.
CAT EAST Practitioner Training
This course is run by Norfolk and Suffolk NHS Foundation Trust and accredited by The Association for Cognitive Analytic Therapy (ACAT), and Sheffield Hallam University
Closing Date for Applications extended to 31 August 2012
CAT PRACTITIONER TRAINING
CAT Practitioner Training is a two-year course leading to ACAT Accreditation and a Diploma in CAT awarded by Sheffield Hallam University. With this accreditation you will be able to become a full member of the Association for Cognitive Analytic Therapy (ACAT) and eligible to practice CAT within your core profession. Course graduates will also be eligible to apply to do a further two years' Psychotherapy training in CAT, leading to UKCP registration.
COURSE AIM AND STRUCTURE
The course aims to provide training, which enables professionals with established competence in their own field to enhance their understanding and skills in psychotherapy, by learning the theory and clinical application of Cognitive Analytic Therapy. The taught course is spread over two years and consists of training days, seminar groups, supervised clinical work and a personal experience of CAT.
TRAINING DAYS
There are 10 training days in the Year 1 and 10 in Year 2 covering the following:
¨ The integrated theory of CAT
¨ The sense of Self, its development and disruption
¨ Fundamental CAT concepts and tools
¨ Assessment and formulation skills
¨ Therapeutic skills and the therapy relationship
¨ The social and professional context of CAT
¨ Borderline and Narcissistic Personality disorders and CAT in specialist settings
¨ Evidence-based psychotherapy practice
¨ Theories of change and ethical practice
SUPERVISED CLINICAL WORK
Trainees will be expected to complete clinical work with a minimum of eight patients, under the supervision of an accredited ACAT supervisor. Supervision will normally take place weekly for 1.5 hours, usually in groups of three trainees. There will be a minimum of 40 supervision sessions per year, and trainees' attendance is expected to be 90%. Trainees are required to be in CAT supervision until completion of all
clinical work, which will normally take a minimum of two years.
SEMINAR GROUPS
There will be 10 groups per year, totaling 15 hours led by an experienced practitioner. The aim of these will be to support and extend the work of the training days and to maintain the continuity of the course content. They will draw on a mixture of guided reading, discussion, problem-based learning and experiential work, and will increasingly be trainee-initiated or led as the course progresses.
TUTORIALS
The aim of the tutorials is to help trainees with their learning progress and needs, and to offer guidance about the academic requirements of the course.
PERSONAL THERAPY
Trainees are required to undertake a 16 session personal CAT with an ACAT accredited therapist. Ideally undertaken during the first year, or at minimum arranged by the end of year 1. Fees are negotiated directly with the therapist. Typical costs are currently in the region of £45 - £60 per session. This course will benefit from support and input from CAT Psychotherapists and CAT Practitioners from the Eastern Region and London.
COURSE DETAILS
The training days will take place from 9.30 am – 5.15 pm on a Tuesday at the Marriott Centre, Drayton High Road, Hellesdon Hospital, Norwich, NR6 5BE. The days comprise of a combination of taught sessions, group discussions, case presentations and seminar group.
TIME COMMITMENT
Trainees should realistically expect to be able to set aside on average at least a half day per week in addition to the training components and the clinical work in order to meet all the requirements of the course.
ASSESSMENT
Comprises:
¨ Satisfactory feed-back from supervisors and tutors and regular attendance at all aspects of the course
¨ Two case studies, one at the end of each year
¨ Two academic essays, one at the end of each Spring term
¨ Individual and group presentations
THE AWARD
Graduates of the course will be accredited as CAT Practitioners and entitled to become a member of the Association for Cognitive Analytic Therapy. The CAT Practitioner Diploma entitles the holder to practice within their core profession under supervision. This eligibility will run for five years. Renewal will depend on evidence of continuing supervision and CPD. There will also be the option of an MSc in CAT via SHU.
ADMISSION CRITERIA
¨ Core professional training in one of the caring professions
¨ Two years post-qualification experience
¨ Experience and/or training in psychotherapy at an introductory level
¨ Managerial support for the training (finance and time commitment)
COSTS
The yearly fee will be £2,350 per year. This includes training, seminar groups, tutorials, and the ACAT Trainee membership fee.
Event Documents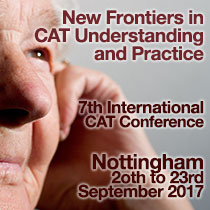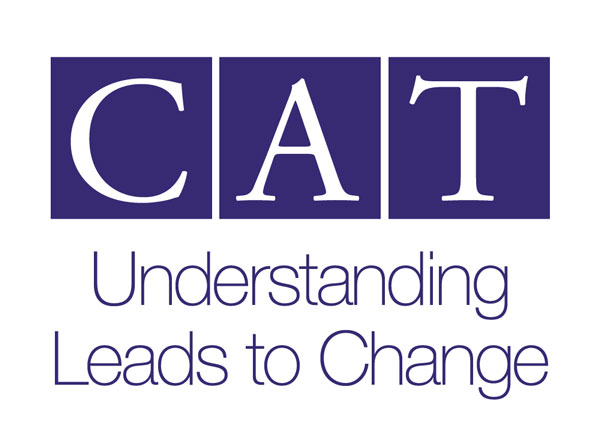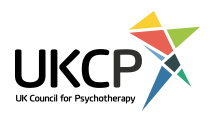 Our Next 6 CAT Therapist / Practitioner Training Courses
01-10-17 Scotland CAT Practitioner TrainingPractitioner Level Training in Cognitive Analytic Therapy October 2017 - June 2019 Course Directors: Dee Affleck and Jamie Kirkland Applications are invited for places on a 2 year Cognitive Analytic Therapy (CAT) Practitioner Level Training Course. ...
01-10-17 Brighton CAT Practitioner TrainingCognitive Analytic Therapy (CAT) Practitioner Training Sussex Partnership NHS Foundation Trust in association with ACAT Closing date for applications: 31st July 2017 CAT Practitioner Training Cognitive analytic therapy is a time limited psychothe...
03-10-17 North London CAT Practitioner Training2017-2019 North London CAT Practitioner Training October 2017-August 2019 There are a few places left - the application deadline has been extended to 23rd June 2017 The course is run by the Haringey Complex Care Team at Halliwick, St Ann's Ho...
05-10-17 Catalyse CAT Practitioner TrainingPractitioner Training in Cognitive Analytic Therapy organised by Catalyse (formerly known as CAT North) October 2017 to July 2019 https://catalyse.uk.com/training/2017-2019-practitioner-training/ The CAT Practitioner Training is a two year trainin...
01-11-17 Dorset CAT Practitioner TrainingDorset CAT Practitioner Training November 2017 – October 2019 CAT is a time-limited therapy, normally 16 to 24 sessions, which integrates theories derived from cognitive psychology, and psychoanalytic therapy. It involves developing an active...
16-01-18 CAT East/NSFT CAT Practitioner TrainingA Two year Cognitive Analytic Therapy Practitioner Training Course offered by CAT East / Norfolk & Suffolk NHS Foundation Trust Accredited by the Association for Cognitive Analytic Therapy (ACAT) This course commences in January 2018, with ele...