ACAT's Annual General Meeting
6th July 2012
---
WARNING! This event has passed.
ACAT Annual General Meeting 2012
Weston Theatre, Manchester Conference Centre, Weston Building, Sackville Street, Manchester M1 3BB
Friday, 6 July 2012 from 17.15 – 18.00

We hereby give notice that the ACAT Annual General Meeting 2012 will be held during the Annual ACAT Conference at 17.15 on Friday, 6th July, 2012 in the Weston Theatre at the Manchester Conference Centre, Weston Building, Sackville Street, Manchester M1 3BB.
Formal notice of the 2012 Annual General Meeting was sent out to each ACAT member in April and we are now pleased that papers and full information for this meeting has been posted out to members and is also available as a download from this page. The AGM this year is being held at the end of the first full day of the ACAT Annual Conference on Friday, 6th July, 2012 at 17.15. If you wish to attend the AGM only there is no need to book in, please just come along. If you would like to also attend the conference, details for booking are at the bottom of this page.
This year, for the first time, we are pleased that during lunchtime on the day of the AGM, the Trustees will be available for members to meet with them on an informal basis to discuss any issues or concerns they may have and we do hope people will find this useful.
The AGM itself is an important meeting with updates on work undertaken over the previous year by various ACAT committees and information on forthcoming work, changes and challenges. There will also be opportunities for discussion and for you to put questions to the Trustees.
This year Trustees are putting forward a resolution to limit the maximum number of trustees to twelve. This is to keep the Board to a manageable number and also to encourage some degree of competition when posts are vacant.
It is also required by our Memorandum and Articles of Association that one third of our Directors (Trustees) stand down (with the opportunity to stand for re-election if so wished). ACAT currently has eleven directors and Alison Jenaway, Jessie Emilion and Virginia West have volunteered to stand down this year. Full information about those nominated for appointment to the Board of Trustees can be found later in this booklet.
If you cannot attend but wish to vote on the resolution(s) to be submitted to the AGM (as detailed in the Agenda of this booklet) as well as those nominated to the Board of Directors, a Voting by Proxy Form can also be downloaded from this website page. Please complete and return to the ACAT Office by 5pm on 30th June, 2012. Please note: those eligible to vote are fully paid up ACAT Psychotherapist, Practitioner and Life Members.
We do hope to see you at the AGM and at the 19th Annual ACAT Conference which, this year, is residential and running over two days beginning at 5pm on Thursday, 5th July until 5pm on Saturday, 7th July, 2012. It is entitled: "Multiple Relationships - using and doing CAT with Individuals, Groups, Families, Teams, Organisations and Cultures" – and subtitled "Letting CAT out of the Bag". There is to be a rich and exciting variety of contributions with a mix of plenary presentations and workshops. The conference is all about the multiplicity of applications of CAT, the versatile ways of doing it and research evidence into it. We will be coming together to share and test out our ideas and hope the conference will be a time for reflection on what we are doing, and an opportunity to hear new and familiar voices and make links. For more information and booking go to the link at the top of the Home Page on the ACAT website.
If you have any questions about the AGM then please do not hesitate to contact Susan Van Baars at the ACAT Administration Office on 0844 800 9496 or email: admin@acat.me.uk We hope to welcome you to the 2012 AGM and to the Conference.
We look forward to welcoming you to the AGM and do hope you will be able to attend.
Yours sincerely
Jason Hepple – Chair of ACAT
Event Documents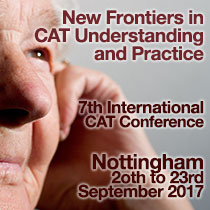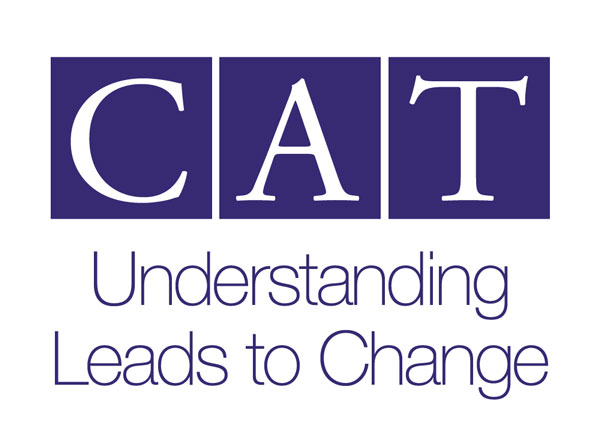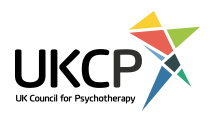 Our Next 1 ACAT AGMs
22-09-17 ACAT Annual General Meeting 2017Notice of ACAT Annual General Meeting 2017 Date: Friday, 22 September, 2017 from 17.00 to 18.00 Venue: B52 Lecture Theatre, Business School South, Jubilee Campus, University of Nottingham, Wollaton Road, Nottingham NG8 1BB and Request for Nominatio...