Hands, Heads and Hearts
25th June 2012
---
WARNING! This event has passed.
SOMERSET PARTNERSHIP NHS FOUNDATION TRUST IS PLEASED TO ANNOUNCE:-

A SERIES OF 3 ONE DAY CAT CPD EVENTS
Venue: South Petherton Community Hospital, Bernard Way, South Petherton, Somerset TA13 5AR
Time: 9.30am – 4.30pm (9.00am registration)
Training Day 2 – Monday 25th June 2012
Trainer: Steve Potter
Title of presentation: Hands, Heads and Hearts
How the joint activity of making relational maps engages the therapeutic process, promotes empathy and the 'compassionate observer position' and tallies with the latest developments in neurobiology. Mapping the moment combines problem solving therapy with whole-person therapy in an analytic relationship.

This CPD day will show short video examples of making maps together in therapy and supervisory relationships, give time to working in pairs to develop skills in making maps and exploring the evidence for its impact on therapeutic processes, care co-ordination, team work and mechanisms of change. It will focus in particular on mapping difficult moments in working with people and responding to the re-enactment of the dynamics of trauma in the therapy or caring relationship that is so much associated with borderline and related personality and identity difficulties.

Participants will receive a set of step-by-step guidelines to mapping the moment with clients or colleagues and some indication of the combination of concepts from Cognitive Analytic Therapy with ideas from developments in neurobiology, relational therapy, social identities and developmental psychology.

The day will be led by Steve Potter who is Chair of the International Association for Cognitive Analytic Therapy and is a freelance trainer and supervisor in Cognitive Analytic Therapy and is mainly teaching in-patient and community based teams in relational awareness and collaborative leadership skills. He is based in Manchester.
Training Day 1 – Friday 18th May 2012
Trainer: Dr Jason Hepple. Consultant Psychiatrist in Psychotherapy, Somerset Partnership NHS Foundation Trust. Chair of ACAT.
Title of presentation: Relationships in Microcosm in CAT
Abstract: It is an ancient idea dating, back to the days of Plato, that the same patterns are found at all levels of organisation of the cosmos - from the level of the universe (the macrocosm) to the smallest component of it - the microcosm, literally 'little world'. The Universe in a drop of rain or as William Blake put it: 'To see a world in a grain of sand'.
We are confident in CAT that our experience of the client in the form of enactment in the therapy relationship (a microcosm) will always tell us something about the way the client is and is experienced by others in their wider world (a macrocosm).
Following on from my workshops and talks on enactment in CAT I have been amazed that in our explorations of the enactments encountered by therapists in work with their clients, we have often been able to unpack layer upon layer of understanding from a single incident or experience within the therapy relationship. By tracing back the awareness of an enactment to its earliest appearance in the therapy relationship (this could be an emotional response, a thought, an image, a 'voice' or a behaviour) we have sometimes been able to access deeper or disavowed reciprocal roles that had been neglected or overlooked in the therapy in favour of more acceptable but secondary or defensive roles and procedures, that had become the agreed focus of the CAT tools.
The workshop will focus on discussing and experimenting with ideas on how to develop this technique as a powerful supervision tool in CAT.
Training Day 3 – Wednesday 26th September 2012
Trainer: Jay Dudley. CAT Service Lead, Somerset Partnership NHS Foundation Trust.

Title of presentation: ZPD, movement and the relational space
This workshop will examine some of the theoretical ideas that underpin CAT's relational understanding of self. We will explore ideas from object relations and examine how these ideas have influenced Ryle's model, and examine some important themes from Vygotsky, Bakhtin, William Stiles, and Leiman to help in thinking how the concept of movement within ZPD can help in understanding how we can effect change by moving 'between' environments to create new positions on the horizon.

Following some teaching in the morning there will be exploration of how these concepts can be applied to different presentations including obsessional or narcissistic PD. There will be small group discussion, exercises and case examples, and some mapping.
Who are these suitable for?
Psychotherapists, CAT practitioners, psychologists, social workers, psychiatrists and others who are interested in learning more about CAT and who wish to deepen their understanding and knowledge of the practice of CAT.
To gain most from the training days, participants will need to have some understanding of the concepts and language used in CAT.

The days will draw on a variety of teaching methods such as the use of video, case material, Power Point, small group work, creative approaches to learning and discussion to demonstrate and develop skills in the use of therapeutic methods.
Aims:
• To provide an opportunity for active and shared learning combining the theory and practice of CAT
• To appreciate and understand the complexities involved in a time limited therapy, and the mechanisms that help to bring about change
• To think about clients who can be helped by CAT
• To extend and broaden your understanding of CAT Theory
Event Documents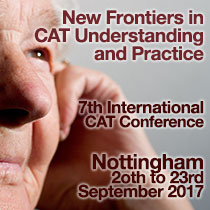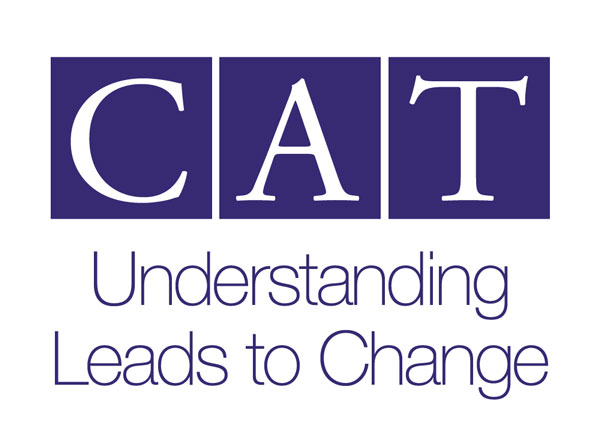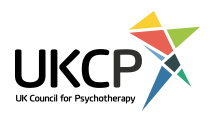 Our Next Special Interest Group Events
There are no Special Interest Group Events listings at present.