Use of CAT in Consultancy: 5 Session CAT
16th May 2013 to 17th May 2013
---
WARNING! This event has passed.
Using CAT to Inform Care Planning whilst working jointly with the care co-ordinator and the service user - Please note this is a Catalyse event with booking facilities through ACAT
Date: 16 and 17 May 2013
Venue: Dalton-Ellis Hall, Manchester University, Conyngham Road, Manchester, M14 5RL
Time: 10 am to 4.45 pm
Workshop details:
'Five Session CAT' is an approach inspired by Dunn's work in Hull, but developed in Sheffield in the context of integrated team working within CMHTs. The approach is offered for referrals to help service users who sound unsuitable for individual psychotherapy, and often have significant risks and instability in their lives. The service users often come with some form of personality disorder diagnosis and, because of the difficulties that the service users experience, mental health teams can understandably find it difficult to provide effective treatment approaches. All mental health workers can experience the client's presentation as challenging, and this sometimes results in unhelpful repeated patterns between clients and the services. The approach was developed to enable effective ways of team working with this client group, whilst also focusing on aiming to 'do no harm'. The outcomes reported from using the approach are positive, for both care co-ordinators and service users.
The 'Five Session CAT' approach involves working together with the service user and the worker, eg care co-ordinator, to develop a 'here and now' CAT map of the repeating patterns/states, to inform case management. The approach involves working with the risks, developing goals, agreed ways of working, plans for change, and a contract with the service, including planned endings. The consultant typically works with the client and care co-ordinator for five sessions, including time alone with the care co-ordinator, to enable them to work well using the agreed approaches. The approach can also involve additional support for workers in the team, if appropriate.
Difficulties for this client group include state shifting, powerful dynamics, difficult relationships with services, dissociation, difficulties with emotional regulation, eg easily overwhelmed, and self-abuse. 'Five Session CAT' has been developed by adapting therapeutic skills to work in a containing way with these difficulties. It is different to 'doing CAT therapy', using different emphases and approaches. The Skills Building courses provide an introduction to the approach, the key skills used, the chance to observe the skills being used, and to practice the main skills with feedback from the trainers.
Of interest to:
As the course is specifically focused on building understanding and skills in using CAT in internal consultancy, it is particularly designed for those who provide indirect consultancy or are planning to begin. Their likely professional background would be a clinical psychologist or another mental health worker whose role includes consultancy work. The course wouldn't be relevant to a professional who is working individually with clients and is planning to continue to work mainly at this level, or for someone who is working externally to teams. It is essential that participants have sufficient CAT knowledge and skills to be able to focus on the purpose of the course. It is ideally suited to CAT practitioners, those in training, or who have completed a work-based placement in CAT, and have had supervised practice of a least one CAT therapy. The clinical case examples will all be drawn from adult secondary level mental health services (community) and considered complex, with diagnosis being some form of PD.
Trainers:
Dr Angela Carradice and Dr Dawn Bennett
Angela is a Consultant Clinical Psychologist working in Sheffield Health and Social Care Trust. She has a split post working two days into a CMHT and three days into an inpatient Continuing Care and Rehabilitation Service. Angela is a CAT practitioner and supervisor, whose work has also been influenced by systemic thinking and organisational psychology. Her passion is to work as an integrated team member using CAT to meet the needs of the context in which she works. This has involved developing ways of using CAT indirectly, as well as providing individual CAT therapy for service users.
Dawn is Consultant Clinical Psychologist in Lancashire Care NHS Foundation Trust and trainer with ACAT North. She has run CAT skills courses for generic mental health workers in community and in-patient teams; worked with a CAT trained practice development nurse to enhance psychologically informed care and is involved in supporting the development of complex case forums within her NHS post
Further Information
For further information about the course content please contact Dawn Bennett on dawnebennett@btinternet.com or 'phone 01254 226480 Wednesday or Thursday
Bookings or booking enquiries:
• book and pay by credit or debit card online through the booking logos on this page
• by email, with this form and invoicing details to: maria.cross@acat.me.uk
• by telephone: 0844 800 9496
• by post, with cheque or invoicing details with this form to: the ACAT office at PO Box 6793, Dorchester, DT1 9DL
Cancellations / Refund Policy:
Cancellations in writing received one month prior to the event date will receive a refund less a £25 admin charge. There will be no refunds for cancellations received within one month of the event concerned
Data Protection:
For the purposes of the Data Protection Act 1998, the data controller in respect of your personal data is the Association for Cognitive Analytic Therapy. Your data will be used to administer the event to which you have subscribed.

Event Documents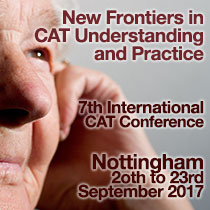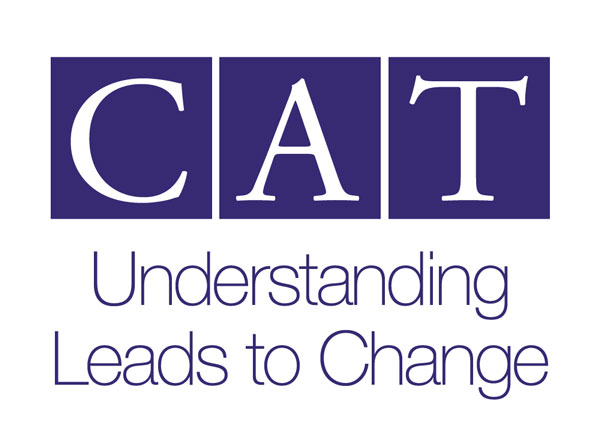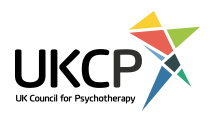 Our Next Regional Networking Events
There are no Regional Networking Events listings at present.