Dear Homelands, Dear London
15th November 2014
---
WARNING! This event has passed.
Dear Homelands, Dear London
11:00 - 16:30 - Saturday, 15th November 2014
For late bookings after 2.00 pm on Thursday, 13th November, please contact Steve Potter for programme details and directions to the venue stevegpotter@gmail.com
Vernon Square, School of Oriental and African Studies, University of London
Cost: £30 (online) / £40 (cheque or invoice) - includes lunch, refreshments and teaching material
Please note, payment for online bookings to be made with a personal credit or debit card only
Are you interested in:
Discussing the links between where you are from and where you live now?
Sharing your stories of identity, culture and nationality?
Developing your creative and therapeutic writing skills?
Join us learning about our social identities and nationalities by writing and sharing letters to the places where we grew up and where we live now; at a time when nationality has taken centre stage in the UK.
Homeland is an open invitation: a place of metaphor, a place in your heart; a place of memories and history. We use the idea of a written reformulation developed from Cognitive Analytic Therapy. The workshop is open to anyone with a personal or professional interest.
Workshop staff: Steve Potter and Jamie Kirkland (Steve Potter is a Cognitive Analytic Therapist (CAT), Chair of ICATA and teaches and supervises a wide variety of groups both internationally and in the UK. Jamie Kirkland is a clinical psychologist and CAT practitioner and works in Edinburgh)
For more information: http://www.dearhomeland.com
To book a place:
book and pay by personal credit or debit card online instantly
by email, attaching the booking form, to: maria.cross@acat.me.uk
by post to: ACAT, PO Box 6793, Dorchester DT1 9DL
Refund Policy: A refund, less a £25 administration fee, will be made if cancellations are received, in writing, at least four weeks before the event. We regret that any cancellation after this time cannot be refunded, and refunds for failure to attend the event cannot be made.
Data Protection: For the purposes of the Data Protection Act 1998, the data controller in respect of your personal data is the Association for Cognitive Analytic Therapy. Your data will be used to administer the event to which you have subscribed.
Event Documents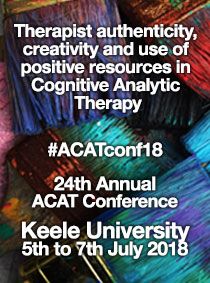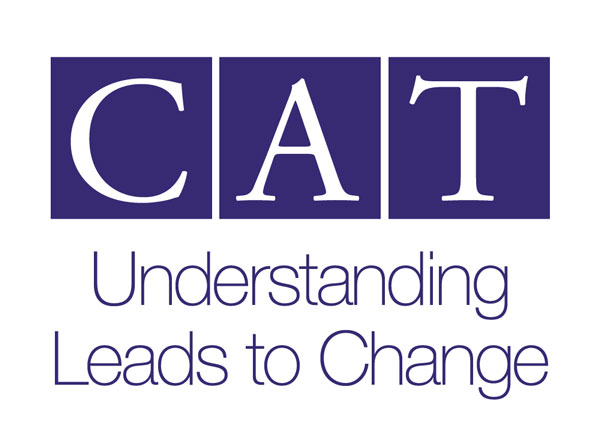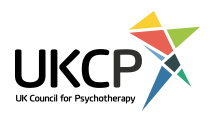 Our Next 8 CPD Events
25-04-18 Unmet needs and Unmanageable Feelings: CAT in Action - offered by South Wales CAT Training LtdUnmet Needs and Unmanageable Feelings: Cognitive Analytic Therapy in Action #SWCATun18 Jason Hepple, CAT Psychotherapist and Trainer and the former chair of ACAT, presents a day for CAT practitioners, CAT trainees and others interested in CAT. In ...
27-04-18 Mapping Mortality in CAT - offered by NECATNECAT (North East Cognitive Analytic Therapy) Mapping mortality in CAT 1-day workshop led by Mandy Wildman, Friday 27th April 2018, 9.30am – 4.30pm To explore the ways in which we can work with the difficult conversations about mortality in ...
12-05-18 CAT and helping clients with unmanageable feelings - offered by CAT SouthUnfortunatley this event has been postponed. To be held in Romsey, Southampton Presented by Dahlia Maslin This one-day workshop will cover the following: Introduction to personality disorder, including a discussion around the recent British Ps...
22-05-18 Life is about collecting stories - offered by Collaborate#CATnarr18 Life is about collecting stories - what do yours say? A one-day workshop exploring the use of ideas from Narrative Therapy to add a new richness to your practice of Cognitive Analytic Therapy (CAT) Narrative therapy This form of thera...
30-05-18 Embodiment, Relational Space & Working with Trauma to the Sense of Self - offered by Catalyse#CATerst18 A two-day workshop with Tim Sheard Overview of workshop: This workshop focuses on how engaging with our own embodiment as therapists may enhance our relational capacities and help free up stuck and overwhelming processes when working wi...
15-06-18 Two's company, is three a crowdTwo's company, is three a crowd? Including intimate others in sessions of individual CAT Presented by Alison Jenaway and Rajshree Weston #ACAT2318 Overview of the workshop: To consider the different ways of including intimate others in ind...
22-06-18 Series of 4 workshops - CAT Embodied Relationship and Therapeutic Space#CATembody A series of four two-day workshops Presented by Tim Sheard Dates: 22 & 23 June 2018, 12 & 13 October 2018, 8 & 9 February 2019, 17 & 18 May 2019 Times: 10.30am to 5.30pm Fridays, 9.00am to 4.00pm Sat...
14-09-18 Two Day Introduction to CAT#ACATintro918 ACAT Introduction to Cognitive Analytic Therapy A two-day introduction to the skills and concepts in practice This highly-rated, short course is offered by ACAT for people new to the CAT way of working Friday, 14th and Saturday, 15t...