Our Relational Selves, Narcissistic Wounding & CAT - offered by CAT South West
8th December 2017
---
CAT South West CPD Event
Exeter Community Centre
Friday 8th December 2017 - 9.30am - 4.30pm
Our Relational Selves, Narcissistic Wounding and CAT:
An embodied and theoretical exploration
Facilitated by Tim Sheard
CAT psychotherapist and trainer
This workshop will interweave experiential exercises around our experience with particular clients, group dialogue, CAT theory/diagrams and contributions from Winnicott and other models.
Narcissus is trapped in his own reflection, it is as if much of narcissism is about 'self-image', something stuck in and continually recycled in an isolated mind rather than anchored in feeling relationship. We will begin to explore how this position can be interrupted through engaging with and through our embodied presence and how our relational hearts may mediate qualities and capacities of human feeling that lift us out of narcissistic procedures.
This experiential work will be linked into theory: CAT understands the self as a collection of voices or reciprocal roles of varying degrees of integration. Our identifications shift in different contexts but if we are not too dissociated we have some sense of a continuity of a sense of self. This sense of 'self' is seen to be relationally constructed, it is as if our self is formed in relationship with others and also in how sensitively we are introduced by our carers to non-human aspects of 'reality'. If things go well enough this is then integrated or internalised into 'self to self' capacities and we can feel a sufficient sense of a self that belongs and has its valid enough place with people and in the world and is supported by a 'natural' capacity to love, be loved, join in and contribute to life.
In narcissistic wounding our sense of self is distorted such that there is a feeling of not being good enough, empty, a void, unworthy, not belonging, perhaps feeling meaningless, empty or void-like inside, or indeed bad, disgusting and hateful. Our experience of our 'personal self' is not a resource but instead is experienced as problematic or even traumatic. Our more authentic or 'real' sense of self is consequently either felt not to exist or is withheld from relationship to varying degrees and replaced or fronted by a striving, coping 'false self'.
We will explore CAT reformulations of narcissistic wounding: ranging from the sense of not being seen or attuned to, to not feeling loved or valued for who one is, being 'used' by carers to prop up their own fragile sense of self, through to the annihilating experience of sustained parental hatred. In order to try and manage this there may be a split off attempt at identifying with a special admired self, (cut off from love and demanding that others carry pain and vulnerability) or we may identify with a sense of failure, of being nothing, never good enough and inherently unlovable. This can be understood as a wound to our humanity, to our capacity to share love, a wound of the heart. The same time this presents very particular and sometimes very difficult challenges to forming an authentic feeling therapeutic relationship. We will begin to explore simple embodiment exercises that may support us as therapists in creatively meeting this challenge.
There may be a cultural dimension to narcissistic wounding: most if not all of us in western cultures seem to carry some sense of intrinsic shame about ourselves. Narcissism touches profound questions about our sense of identity and being.
The facilitator: Tim Sheard qualified as a CAT psychotherapist in 1997, has a background in medicine, and has trained in body psychotherapy, transpersonal and constellations work. Nowadays his teaching focuses on embodiment as a creative resource in mediating the therapeutic relationship and therapist self-care. This is described in the summer 2017 edition of 'Reformulation'.
Refreshments provided, please advise dietary requirements when booking.
For further information about this event please contact Yvonne Stevens: yjs@pobox.com
How to book
Book and pay by personal credit or debit card online instantly via this webpage (scroll down to Book Now below)
By email attaching the booking form with invoicing information (downloadable below) to: alison.marfell@acat.me.uk
By post enclosing the booking form (downloadable below) with full invoicing information or a cheque to: ACAT, PO Box 6793, Dorchester, DT1 9DL

Terms and Conditions
Please click on this link for our Terms and Conditions
Booking
You can book this event online if you are registered or logged into this site. Click here to register or log in using the boxes at the top of this page.
Cost
Event Documents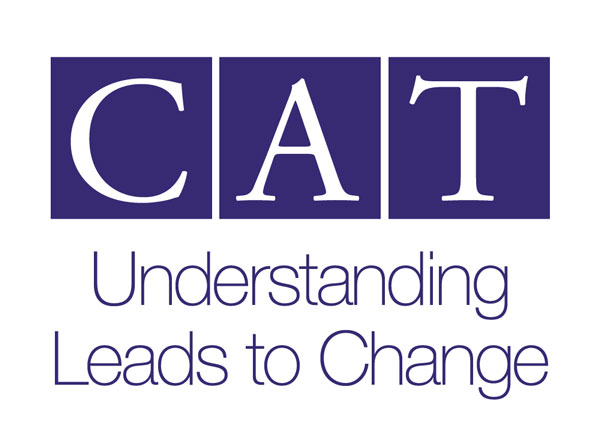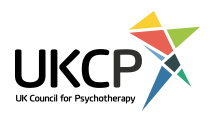 Our Next 9 CPD Events
30-10-17 The 5-Session CAT Approach - offered by Catalyse#CATfive217 Course information: The course is specifically focused on building understanding and skills in using this application of CAT. It aims to: • Enhance understanding and skills to help work with service users who are unable to make us...
03-11-17 ACAT: CAT & Embodiment#ACATemb17 Embodiment, therapeutic space and reducing therapist fatigue This workshop is an exploration of how we may begin creatively to use engagement with our own embodiment as therapists to free up stuck or overwhelming process with challenging...
09-11-17 CAT 2 Day Introductory Workshop - offered by NTW NHS Foundation TrustCOGNITIVE ANALYTIC THERAPY (CAT) 2-DAY INTRODUCTORY WORKSHOP THU 9th & FRI 10th NOVEMBER 2017 9.30am – 4.00pm Provided by NTW Cognitive Analytic Therapy Service, Centre for Specialist Psychological Therapies, Northumberland, Tyne & W...
17-11-17 Working with Self-Harm - A relational approach - offered by CatalyseWorking with self-harm: a relational approach A 1-day workshop led by Clive Turpin and Cheryl Delisser Event Hashtag: #CATshr17 Booking options now open Overview of workshop: People who self-harm can present in many health settings from general ...
19-11-17 Developing Embodied Awareness: A short residential course - offered by Caroline DowerDeveloping Embodied Awareness: A short residential course Sunday 19th to 21st November 2017, Shepherds Dene, Riding Mill, Northumberland Caroline Dower is repeating this well-received workshop, first offered in April 2016. In all relational mode...
28-11-17 Applying CAT in Physical Healthcare Settings - offered by MCAT/PhysCATApplying Cognitive Analytic Therapy (CAT) in Physical Healthcare Settings An MCAT (Midlands CAT)/PhysCAT CPD and Special Interest Day Tuesday 28th November 2017 – 9.30am – 4.30pm (9.15am Registration) QEHB Postgraduate Centre, Mindelso...
30-11-17 2-day workshop in CAT Supervision - offered by Catalyse#CATsup17 Catalyse is offering an intensive 2-day Supervision Workshop for those who are in the processing of becoming ACAT accredited supervisors, those who are considering this step or those wanting to improve their CAT supervision skills. It form...
08-12-17 Our Relational Selves, Narcissistic Wounding & CAT - offered by CAT South WestCAT South West CPD Event Exeter Community Centre Friday 8th December 2017 - 9.30am - 4.30pm Our Relational Selves, Narcissistic Wounding and CAT: An embodied and theoretical exploration Facilitated by Tim Sheard CAT psychotherapist and trainer Thi...
15-12-17 CAT and the Neurosciences - offered by the Sussex Partnership NHS Foundation TrustCognitive Analytic Therapy CPD Afternoon - 12.00 to 5.00 pm #CATinSussexNS Our aim is to help us be more aware of how the neurosciences can inform our practice of psychotherapy and what we notice and reflect on during it, and how they can help us u...