Series of 4 workshops - CAT Embodied Relationship and Therapeutic Space
22nd June 2018 to 18th May 2019
---
This event is Fully Booked.
WARNING! This event has passed.
#CATembody
A series of four two-day workshops
Presented by Tim Sheard
Dates: 22 & 23 June 2018, 12 & 13 October 2018, 8 & 9 February 2019, 17 & 18 May 2019
Times: 10.30am to 5.30pm Fridays, 9.00am to 4.00pm Saturdays
Cost: ACAT Member £600 (online) / £615 (invoice/cheque) | Non–member £620(online) / £635 (invoice or cheque)
Location: Dartington Hall, Totnes

A series of four two-day workshops on a Friday and Saturday and three Skype sessions in between (in groups of three).
Learning aims
To explore in more depth our own relational embodiment as therapists (and supervisors/trainers):
discover how embodiment renders reciprocal roles much more tangible and real, here and now
discover how conscious embodiment may enhance and strengthen our inherent relational capacities
clarify our self-to-self reciprocal roles, both healthy and problematic (particularly how we may take on burden and stress and then how we may reduce it) and how we take care of our own wounded child/self states when working in a session
gain a clearer sense of the kind of relational presence we offer our clients to engage with, then develop embodied flexible responsiveness in this
To practise, integrate and establish an embodied orientation in our everyday practice. This can effect fundamental changes to our experience of the therapeutic relationship. The intention is that each participant will be supported by the facilitator and the group to discover and establish their own particular style and approach to their own relational embodiment as a therapist
The focus is exploratory rather than didactic, and offers an opportunity to learn together and from each other within the continuity of a closed group spread over a year.
Although relevant in all therapeutic contexts the focus will be more on the particular difficulties and stresses of working within the relational fields of people suffering from developmental trauma.
The final workshop will include a short introduction to working with clients' embodiment, this could be the focus of a further series of workshops.
Last but not least: time out to reflect, digest and develop as therapists in a closed group and beautiful environment.
This is relevant to the following groups: Those who have completed at least one year of training in CAT, qualified in another relational therapy or who work with people suffering from developmental trauma. It is highly relevant to trainers and supervisors. It is preferable to have done an introductory workshop with Tim, if not please contact Tim directly at psychotherapy.tims@gmail.com to discuss.
Facilitator
Tim Sheard qualified as a CAT psychotherapist in 1997, has a background in medicine, and has trained in body psychotherapy, transpersonal and constellations work. Nowadays his teaching in the UK and Finland focuses on embodiment as a creative resource in mediating the therapeutic relationship, enhancing relational capacity and reducing therapist stress and burdening. This is described in the summer 2017 edition of 'Reformulation'.
Venue
Dartington Hall (www.dartington.org) offers excellent meeting rooms and has an extraordinary history in the early and mid-twentieth century of radical innovation in the arts, education, agriculture and social justice. The setting is beautiful in terms of gardens and medieval buildings, offers a good cafe and restaurant and, if wanted, has on-site accommodation including a hotel and a camp site in the warmer months of the year. In addition, former student accommodation may be available at a special rate of £35 per night B&B – please contact Tim at psychotherapy.tims@gmail.com to arrange. This will offer us a sense of containment, even retreat. Totnes railway station is five minutes taxi ride away and offers direct services to London, the midlands and the north.
Please note accommodation is not included and, if needed, is the responsibility of the delegate.
ACAT reserves the right to change programme content and presenters.
How to book
Book and pay by personal credit or debit card online instantly via the booking options below
By email attaching the booking form (see Event Documents below to download) to: alison.marfell@acat.me.uk
By post enclosing the booking form (see Event Documents below to download) and a cheque to: ACAT, PO Box 6793, Dorchester, DT1 9DL
Enquiries
Terms and Conditions:
For event terms and conditions please visit https://www.acat.me.uk/page/acat+events+terms+and+conditions
Event Documents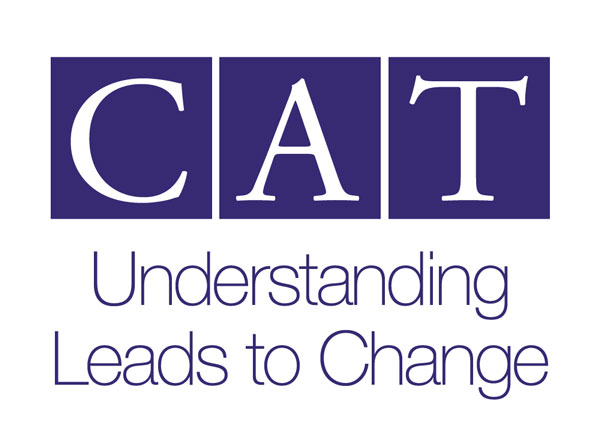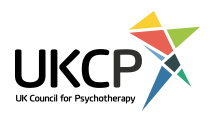 Our Next 13 CPD Events
21-09-18 ACAT: Understanding and resolving ruptures in the therapeutic relationship#ACATRup18 Blog: Robert has published two short blogs linked to this event. The first covers some of the ideas and research behind it. You can read it by clicking on this link http://bit.ly/2MbMsS3 The second blog looks more closely at the idea...
28-09-18 Managing Work Pressure - offered by NECATNECAT (North East Cognitive Analytic Therapy) Managing Work Pressure 1-day workshop led by Dr Lawrence Welch, Friday 28th September 2018 9.30am – 4.30pm Developing our personal awareness of the pressures created by high level managers and d...
19-10-18 ACAT: Clinical Applications of Bakhtin in CAT - Dialogism in Action#ACATBakhtin18 Clinical Applications of Bakhtin in CAT – Dialogism in Action A practical one-day workshop that aims to bridge the meaning gap between the theory of dialogism and clinical practice in CAT Overview / aims Do you ever find your...
26-10-18 ACAT: CAT & EMDR#ACATEMDR18 Integrating EMDR into CAT Theoretical and Practical Considerations Presented by Alison Jenaway and Mark Walker Overview / aims Increasing numbers of CAT therapists are also training in EMDR and exploring how the two approaches can be ...
05-11-18 The 5-Session CAT Approach - offered by CatalyseThe 5-Session CAT Approach : Skills Training - Using CAT to inform care planning whilst working jointly with the service user and the care co-ordinator Led by Angela Carradice & Dawn Bennett The course is specifically focused on building und...
08-11-18 An Introduction to Cognitive Analytic Therapy - offered by Sussex Partnership NHS Foundation Trust#CATinSussexIntro An Introduction to Cognitive Analytic Therapy A two-day course for mental health professionals Thursday 8th and Friday 9th November 2018 Conference Room 2, East Brighton Community Mental Health Centre, Brighton Genera...
15-11-18 States, self-States and State Shifts - offered by MCATStates, Self-States & State Shifts Working with complexity using CAT's Multiple Self States Model A one-day skills-based workshop led by Sarah Littlejohn & Dawn Bennett Date Thursday 15th November 2018: 9.45am to 4.00pm Venue ...
30-11-18 PhysCAT Day - offered by Alison Jenaway#PhysCAT18 PhysCAT Special Interest Day IBMS London 10am to 4.30pm, with an optional basic introduction to CAT from 9am to 9.45am for those with little CAT experience. Relevant to all those working within Physical Healthcare settings who are inter...
30-11-18 CAT, ID & Trauma Conference - offered by the CAT LD Special Interest GroupCAT, ID and Trauma This conference is for people working or connected with intellectual disabilities who are interested in how the relational model of Cognitive Analytic Therapy can help us to navigate around complex situations. We know how trauma h...
01-03-19 ACAT: Embodied Presence and the Observing SelfMore information to follow soon - date subject to change Regulating Affect, Processing Experience and Enriching Natural Self-Awareness Based on practices used with patients derived from the published work of psychotherapists informed by interperso...
15-03-19 ACAT: CAT and PsychosisMore information to follow shortly. Presenters: Claire Seddon and Alex Perry...
29-03-19 ACAT: CAT with CouplesMore information to follow shortly Presenter: Maryanne Steele ...
17-05-19 One day conference celebrating 25 years of CAT Practitioner Training in the North - Catalyse#CAT25conf Catalyse invites you to celebrate 25 years of CAT Practitioner Training in the North One day conference on Friday 17th May 2019 Chancellors Hotel & Conference Centre, Manchester This one day conference aims to share, acknowledge and ...