ACAT: CAT & EMDR
26th October 2018
---
#ACATEMDR18
Integrating EMDR into CAT
Theoretical and Practical Considerations
Presented by Alison Jenaway and Mark Walker
Overview / aims
Increasing numbers of CAT therapists are also training in EMDR and exploring how the two approaches can be integrated. This day is aimed at those who have completed at least level 1 of their EMDR training and have started thinking about how to use it within a "CAT envelope".
Theoretical Perspectives - we will explore the CAT Theory of personality development, with a focus on Trauma Induced Dissociation across levels, and how this maps on to more general theories around Structural Dissociation emerging in Neuroscience literature. This will include discussion about embodied trauma and Trauma derived Reciprocal Roles (particularly Self to Self), and the processes of 'change/healing' in CAT.
Practical Considerations - we will explore, with case examples, typical ways of using EMDR within a CAT therapy:
1) Classic PTSD presentation
2) Targeting trauma driven symptoms and procedures, even if no full PTSD
3) Processing the traumatic memories underlying Reciprocal roles which feel stuck
4) EMDR as a great way of installing positive resources, and creating the felt experience of healthier reciprocal roles, even if no trauma work is possible.
Learning outcomes
A chance to think through the theoretical similarities and differences between the CAT model and the EMDR model and have a clearer idea of how they can work together.
To hear from CAT therapists who have integrated the two approaches, and feel more confident to try this in your own practice.
To share practical skills with each other around working with patients with complex trauma and dissociation.
Further information can be found in the Workshop Structure document downloadable below.
This is relevant to the following groups: therapists who are trained it CAT or use it on a regular basis, and those who have done at least level 1 of EMDR training.
Presenters
Alison Jenaway is a consultant psychiatrist in psychotherapy in the liaison psychiatry department of Addenbrooke's Hospital in Cambridge. She is a CAT therapist and supervisor and has been integrating EMDR within her CAT therapy for the last 10 years, such that she now offers it to every patient who is interested in trying it. Alison has written about using CAT with EMDR, with patients with medically unexplained symptoms, with young people and with parents.
Mark Walker is a CAT therapist and Supervisor and an EMDR Europe accredited consultant working within Birmingham and Solihull Mental Health Foundation Trust and also has a small private practice. He is a former Course Co-Director of the Oxford CAT Practitioner Course and a member of the core training team running the Midlands CAT practitioner and skills trainings in addition to being a committee member of the EMDR West Midlands support group. He is also a qualified Taichi and Qigong instructor and when appropriate uses these as an adjunct to formal therapeutic approaches to working PTSD and developmental trauma. Mark has written about CAT and EMDR integration generally and continuously works to integrate an awareness of the body along with current findings within Interpersonal Neurobiology (IPNB) to his approach with his clients and supervisees.
ACAT reserves the right to change programme content and presenters.
How to book
Book and pay by personal credit or debit card online instantly using the Book Now section below
By email attaching the booking form to: alison.marfell@acat.me.uk
By post enclosing the booking form and a cheque to: ACAT, PO Box 6793, Dorchester, DT1 9DL
Enquiries
Terms and Conditions:
For event terms and conditions please visit https://www.acat.me.uk/page/acat+events+terms+and+conditions
Booking
You can book this event online if you are registered or logged into this site. Click here to register or log in using the boxes at the top of this page.
Cost
Event Documents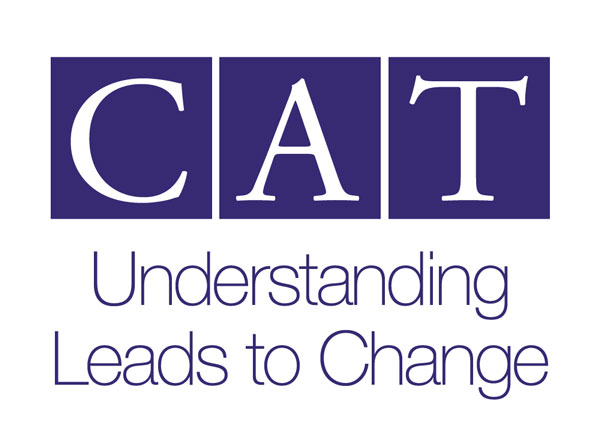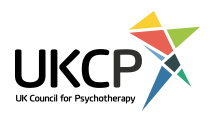 Our Next 7 CPD Events
21-09-18 ACAT: Understanding and resolving ruptures in the therapeutic relationship#ACATRup18 Overview / aims Decades of psychotherapy research demonstrates that the therapeutic relationship is fundamental to good outcomes in any therapy. Yet problems and ruptures to the therapeutic relationship are common and stressful, and they...
19-10-18 ACAT: Clinical Applications of Bakhtin in CAT - Dialogism in Action#ACATBakhtin18 Clinical Applications of Bakhtin in CAT – Dialogism in Action A practical one-day workshop that aims to bridge the meaning gap between the theory of dialogism and clinical practice in CAT Overview / aims Do you ever find your...
26-10-18 ACAT: CAT & EMDR#ACATEMDR18 Integrating EMDR into CAT Theoretical and Practical Considerations Presented by Alison Jenaway and Mark Walker Overview / aims Increasing numbers of CAT therapists are also training in EMDR and exploring how the two approaches can be ...
05-11-18 The 5-Session CAT Approach - offered by CatalyseThe 5-Session CAT Approach : Skills Training" - Using CAT to inform care planning whilst working jointly with the service user and the care co-ordinator Led by Angela Carradice & Dawn Bennett The course is specifically focused on build...
08-11-18 An Introduction to Cognitive Analytic Therapy - offered by Sussex Partnership NHS Foundation Trust#CATinSussexIntro An Introduction to Cognitive Analytic Therapy A two-day course for mental health professionals Thursday 8th and Friday 9th November 2018 Conference Room 2, East Brighton Community Mental Health Centre, Brighton Genera...
30-11-18 PhysCAT Day#PhysCAT18 More information to follow soon...
30-11-18 CAT, ID & Trauma Conference - offered by the CAT LD Special Interest GroupCAT, ID and Trauma This conference is for people working or connected with intellectual disabilities who are interested in how the relational model of Cognitive Analytic Therapy can help us to navigate around complex situations. We know how trauma h...