Managing Work Pressure - offered by NECAT
28th September 2018
---
NECAT (North East Cognitive Analytic Therapy)
Managing Work Pressure
1-day workshop led by Dr Lawrence Welch, Friday 28th September 2018
9.30am – 4.30pm
Developing our personal awareness of the pressures created by high level managers and discovering how to respond
In the face of the constant restructuring and cuts made in the public sector, the workforce has to manage highly stressful environments which generate traumatic inner experiences. Discovering how to manage this process requires developing both a deeper 'inner' awareness of the personal feelings it creates and also an 'outer' awareness of the social factors which are all too often hidden in the background. The workshop aims to provide space for participants to develop both a theoretical understanding of the wider issues but also to reflect on their own feelings about the work environment and to hopefully find ways of 'being with' the feelings and to think about ways of giving expression to the feelings. This in turn can help give a deeper sense of the difficulties patients/clients bring to therapy.
Dr Lawrence Welch is a founder member of ACAT. He worked in the NHS from 1996 before being made redundant in December 2014. He has a special interest in the relationship between the macro political issues and the micro psychological experience.
Who is it for?
Qualified and trainee CAT therapists and other therapists with knowledge and understanding of CAT, including familiarity with mapping and reciprocal roles.
Location: Royal Station Hotel, Neville Street, Newcastle Upon Tyne, Tyne & Wear NE1 5DH Tel: 0191 232 0781 (easily accessible by train, metro or car, with parking behind the station for the day).
Cost: £60 including lunch and refreshments
For more information and booking please download the flyer below and return directly to NECAT (details on form). Thank you.
Event Documents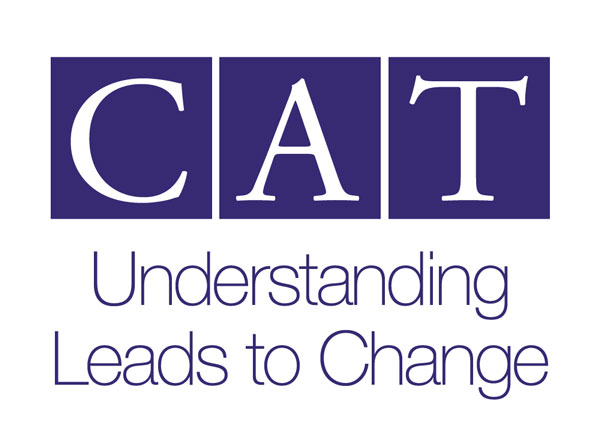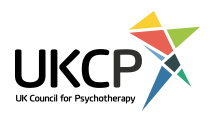 Our Next 13 CPD Events
21-09-18 ACAT: Understanding and resolving ruptures in the therapeutic relationship#ACATRup18 Blog: Robert has published two short blogs linked to this event. The first covers some of the ideas and research behind it. You can read it by clicking on this link http://bit.ly/2MbMsS3 The second blog looks more closely at the idea...
28-09-18 Managing Work Pressure - offered by NECATNECAT (North East Cognitive Analytic Therapy) Managing Work Pressure 1-day workshop led by Dr Lawrence Welch, Friday 28th September 2018 9.30am – 4.30pm Developing our personal awareness of the pressures created by high level managers and d...
19-10-18 ACAT: Clinical Applications of Bakhtin in CAT - Dialogism in Action#ACATBakhtin18 Clinical Applications of Bakhtin in CAT – Dialogism in Action A practical one-day workshop that aims to bridge the meaning gap between the theory of dialogism and clinical practice in CAT Overview / aims Do you ever find your...
26-10-18 ACAT: CAT & EMDR#ACATEMDR18 Integrating EMDR into CAT Theoretical and Practical Considerations Presented by Alison Jenaway and Mark Walker Overview / aims Increasing numbers of CAT therapists are also training in EMDR and exploring how the two approaches can be ...
05-11-18 The 5-Session CAT Approach - offered by CatalyseThe 5-Session CAT Approach : Skills Training - Using CAT to inform care planning whilst working jointly with the service user and the care co-ordinator Led by Angela Carradice & Dawn Bennett The course is specifically focused on building und...
08-11-18 An Introduction to Cognitive Analytic Therapy - offered by Sussex Partnership NHS Foundation Trust#CATinSussexIntro An Introduction to Cognitive Analytic Therapy A two-day course for mental health professionals Thursday 8th and Friday 9th November 2018 Conference Room 2, East Brighton Community Mental Health Centre, Brighton Genera...
15-11-18 States, self-States and State Shifts - offered by MCATStates, Self-States & State Shifts Working with complexity using CAT's Multiple Self States Model A one-day skills-based workshop led by Sarah Littlejohn & Dawn Bennett Date Thursday 15th November 2018: 9.45am to 4.00pm Venue ...
30-11-18 PhysCAT Day - offered by Alison Jenaway#PhysCAT18 PhysCAT Special Interest Day IBMS London 10am to 4.30pm, with an optional basic introduction to CAT from 9am to 9.45am for those with little CAT experience. Relevant to all those working within Physical Healthcare settings who are inter...
30-11-18 CAT, ID & Trauma Conference - offered by the CAT LD Special Interest GroupCAT, ID and Trauma This conference is for people working or connected with intellectual disabilities who are interested in how the relational model of Cognitive Analytic Therapy can help us to navigate around complex situations. We know how trauma h...
01-03-19 ACAT: Embodied Presence and the Observing SelfMore information to follow soon - date subject to change Regulating Affect, Processing Experience and Enriching Natural Self-Awareness Based on practices used with patients derived from the published work of psychotherapists informed by interperso...
15-03-19 ACAT: CAT and PsychosisMore information to follow shortly. Presenters: Claire Seddon and Alex Perry...
29-03-19 ACAT: CAT with CouplesMore information to follow shortly Presenter: Maryanne Steele ...
17-05-19 One day conference celebrating 25 years of CAT Practitioner Training in the North - Catalyse#CAT25conf Catalyse invites you to celebrate 25 years of CAT Practitioner Training in the North One day conference on Friday 17th May 2019 Chancellors Hotel & Conference Centre, Manchester This one day conference aims to share, acknowledge and ...