Previous Page
How change is enabled during cognitive analytic therapy: An exploratory study of the treatment of depression (Sundeep Sandhu, Stephen Kellett & Gillian Hardy).
Previously titled a qualitative study of how therapists support exits in IAPT services.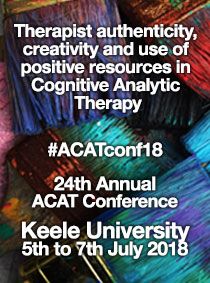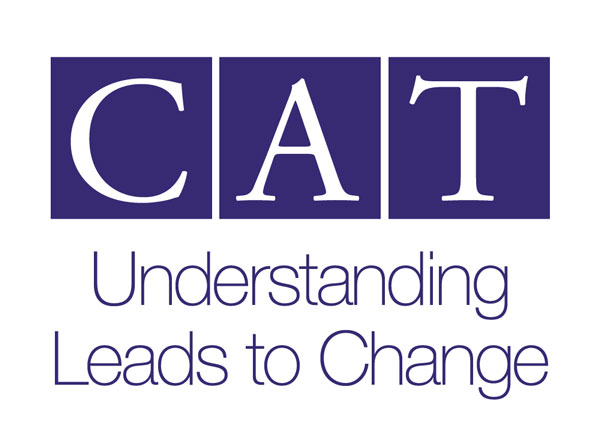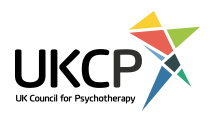 ACAT Calendar for April
Su
Mo
Tu
We
Th
Fr
Sa
1
2
3
4
5
6
7
8
99th April 2018
CAT Supervisor Training: ACAT Relational Skills in CAT Supervision Residential

10
11
12
1313th April 2018
CAT Introductory Event: 2 Day Introduction to CAT - offered by Catalyse
CPD Event: CAT Research Conference - a joint ACAT & Catalyse event

14
15
16
17
18
1919th April 2018
CAT Introductory Event: Introduction to Cognitive Analytic Therapy - offered by Jurai Darongkamas & Jeanette McLoughlin

20
21
22
23
24
2525th April 2018
CPD Event: Unmet needs and Unmanageable Feelings: CAT in Action - offered by South Wales CAT Training Ltd

26
2727th April 2018
CAT Introductory Event: CAT 2 Day Introductory Workshop - offered by Northumberland, Tyne & Wear NHS Foundation Trust
CPD Event: Mapping Mortality in CAT - offered by NECAT

28
29
30
News from ACAT
New publications from ACAT members As you may have seen in the latest edition of Reformulation there have been two new publications recently by our members which may be of interest:...