CAT and Trauma - offered by Sussex Partnership NHS Foundation Trust
2nd June 2017
---
Cognitive Analytic Therapy CPD Afternoon
Friday 2nd June 2017 1.30 – 5.30pm
Lecture Theatre, Sussex Education Centre, Millview Hospital Site, Nevill Avenue, Hove, BN3 7HY
Guest Speaker: Tracy Wade
Tracy Wade is a Consultant Clinical Psychologist, a CAT psychotherapist and an EMDR Consultant. She is now working in private practice in Jersey. Tracy has been practising as a Clinical Psychologist for over 20 years. She began her career in the NHS in England and moved over to Jersey in 1995. She has worked there as a Consultant Clinical Psychologist and latterly has managed Psychology Services as Director of Counselling and Psychotherapy for the States of Jersey Health and Social Services. Her last project before she left in April 2016 was to develop and implement Jersey Talking Therapies (JTT) which is Jersey's IAPT equivalent. She is co-director of a CAT training course being run in Jersey with Steve Potter.
For more information and to book a place, please contact:
niki.larsen@sussexpartnership.nhs.uk
Niki Larsen, CAT Course Administrator, East Brighton Community Mental Health Centre, Brighton General Hospital, Elm Grove, Brighton, BN2 3EW. Tel: 0300 304 0094

Please make cheques payable to: Sussex Partnership NHS Foundation Trust
Event Documents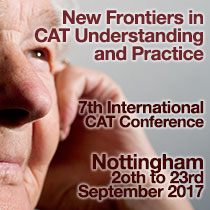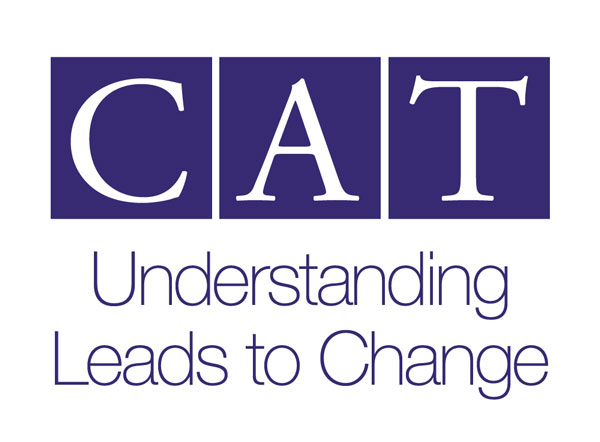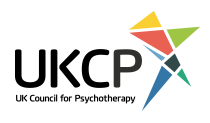 Our Next 10 CPD Events
12-05-17 Embodiment and Therapeutic Space - offered by CAT ScotlandEmbodiment and Therapeutic Space Embodiment as a creative resource in working with stuck or overwhelming therapeutic and 'borderline' relational processes Facilitated by Tim Sheard, CAT Psychotherapist A Two-Day Workshop, Friday 12th M...
15-05-17 Use of CAT in Consultancy 5 Session CAT Approach - offered by CatalyseUse of CAT in Consultancy: The 5-Session CAT Approach: Skills Training Using CAT to inform care planning whilst working jointly with the care co-ordinator and the service user A 2-day workshop led by Angela Carradice & Dawn Bennett Overview of...
19-05-17 ACAT: What gets left behind when we become a therapist?#ACATleft17 Location: Augustana Centre, 30 Thanet Street, London, WC1H 9QH Time: Arrival 9:30am, to run 10am to 5pm Led by Annalee Curran and Elizabeth Wilde McCormick What gets left behind when we become a therapist? A day of inner reflection an...
02-06-17 CAT and Trauma - offered by Sussex Partnership NHS Foundation TrustCognitive Analytic Therapy CPD Afternoon Friday 2nd June 2017 1.30 – 5.30pm Lecture Theatre, Sussex Education Centre, Millview Hospital Site, Nevill Avenue, Hove, BN3 7HY Guest Speaker: Tracy Wade Tracy Wade is a Consultant Clinical Psycholog...
22-06-17 ACAT, Neuroscience and the Self#ACATns17 Venue: IBMS, 12 Coldbath Square, London, EC1R 5HL Time: 9.30am to 4.30pm Jason will spend the morning looking at some ideas from modern neuroscience that consider psychotherapy as a means of reprocessing emotional trauma and see how thes...
27-06-17 ACAT Relational Skills in CAT Supervision ResidentialACAT Relational Skills in CAT Supervision Residential 27th June 2017 to 29th June 2017 For futher information please follow this link: http://www.acat.me.uk/course/908/ ...
14-07-17 Mapping Mortality in CAT - offered by CatalyseMapping Mortality in CAT To explore the ways in which we can work with the difficult conversations about mortality in therapeutic encounters A 1-day workshop led by Mandy Wildman Overview of workshop: As psychotherapists, practitioners and clinic...
15-09-17 A CAT Approach to Organisational Dynamics - offered by CatalyseThe impact of context on relationships at work A 1-day workshop led by Robyn Vesey and Penny Wilson Event Hashtag: #CATorg17 Overview of workshop: This workshop introduces the use of cognitive analytic therapy in understanding organisational dyna...
14-10-17 Working Collaboratively with Medically Unexplained Symptoms - offered by CAT SouthThe objectives for this one day CPD event are ... to understand the application of CAT principles when working with people who present with disabling or distressing physical symptoms where medical explanation and intervention is inadequate to gain ...
17-11-17 Working with Self-Harm - A relational approach - offered by CatalyseWorking with self-harm: a relational approach A 1-day workshop led by Clive Turpin and Cheryl Delisser Event Hashtag: #CATshr17 Booking options now open Overview of workshop: People who self-harm can present in many health settings from general ...