Previous Page
Welcome to ACAT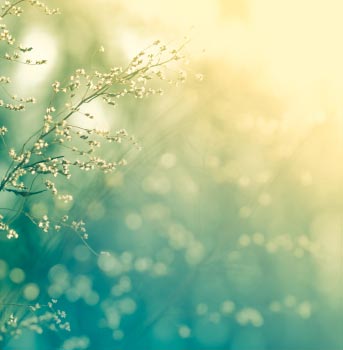 Welcome to the website for the Association for Cognitive Analytic Therapy (ACAT), a registered charity. We welcome members of the public, health professionals, ACAT accredited professionals, and anyone interested in finding out more about CAT. We hope the following pages will inform and inspire and, for those new to Cognitive Analytic Therapy, encourage further interest and, perhaps, even training in CAT.
The website offers an introduction to Cognitive Analytic Therapy, a collaborative programme for looking at the way a person thinks, feels and acts, and the events and relationships that underlie these experiences - often from childhood or earlier in life.
About CAT – an introduction
More about CAT - for professionals
About ACAT – the organisation
Training in CAT - overview
Research - projects and evidence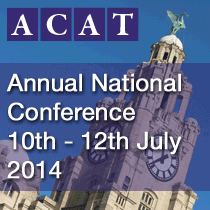 News from ACAT
Improving the effectiveness of Psychological Therapies for Depression and Anxiety Event offered by Healthcare Conferences.............
CAT for People with Intellectual Disabilities and their Carers A new book "Cognitive Analytic Therapy for People with Intellectual Disabilities and their Carers" edited by accredited ACAT members, Julie Lloyd and Phil Clayton, has just been published by Jessica Kingsley Publishers. Further details and order form...
ACAT Website Design Updates We have just launched a some updates to the ACAT website to help to make it easier to use, and easier to read....
2013 Conference Podcasts Online If you couldn't make the Annual Conference in 2013, or would like to listen again to some of the presentations you can now find them on the website....
Both CAT Practitioners and CAT Psychotherapists count as Psychological Therapists in the Centre for Workforce Intelligence Review The Centre for Workforce Intelligence (CfWI) have recently completed a Department of Health commissioned review of adult psychological therapies to improve workforce planning. Please take the time and opportunity to read the report, and to ensure tha...
Our Next 3 Events
14-05-14 Establishing and Running a CAT Group - offered by CatalyseEstablishing and Running a CAT Group A one-day workshop offered by Catalyse Wednesday, 14th May 2014 9:30am to 4:30pm Dalton Ellis, Manchester, M14 5RL Cost: ACAT Member £95 / Non-member £120 A Practical Guide to the Process of Reviewi...
23-05-14 The Dialogic Self in CAT - offered by CAT SouthThe Dialogic Self in CAT Or: all you need to know about Bakhtin but were afraid to ask! Jason Hepple Friday, 23rd May 2014 - Romsey, Hampshire This all day workshop is suitable for a wide range of participants ranging from those with some backgro...
05-06-14 CAT Skills for working with Complex Clients in Mental Health or Forensic Settings'Cognitive Analytic Therapy (CAT) Skills for working with Complex Clients in Mental Health or Forensic Settings Suitable for those working with clients on an individual basis, within a group or a team, or in a ward or prison based setting, wh...