Previous Page
Practitioner Training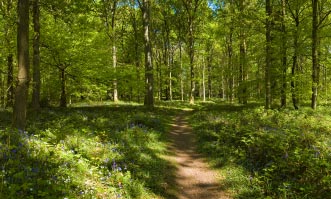 Practitioner training enables core mental health professionals with competence in their own field to enhance their understanding and skills in a specific psychological therapy by learning the theory and methods of CAT as an individual therapy applied to adult mental health. These courses usually last two years and are assessed, leading to accreditation as a CAT Practitioner and eligibility for full membership of ACAT. The courses are held at a number of venues across the country. These courses provide qualification through accreditation with ACAT as a practitioner in CAT in one's core profession and such courses, having been run for the past twenty years, have a track record of providing mental health professionals with basic competence in the full use of CAT. In addition the practitioner training counts as the first two years in the four year process of qualification as a CAT psychotherapist accredited under current regulations by the UKCP. All of the Practitioner Courses (2008 - 2013) and a number prior to that time have been linked with universities and offer a Diploma or credits towards MSc qualifications and may have additional academic requirements. ACAT is currently exploring links with new Higher Education providers for the future of the provision.
MSc CAT: ACAT has offered an MSc in CAT in collaboration with Sheffield Hallam University. This award constitutes the completion of a research stage of the CAT practitioner training (PG Diploma). From 2013 the MSc programme at Sheffield Hallam University continues to be open to prospective MSc students who can apply via the Advancing Professional Practice programme. MSc trainees are postgraduate students of Sheffield Hallam University and current members of ACAT and have appointed supervisors who are experienced in CAT research. The contact is james.turner@shu.ac.uk. CAT will remain the focus but the qualification will be MSc Advancing Professional Practice programme. There may be additional opportunities in the future with a new higher education partner.
Requirements for training
Applicants will be expected to demonstrate they are academically capable of undertaking post-graduate study and have personal qualities that make them suitable for the profession of psychotherapy, having sufficient emotional competence to deal with the psychological aspects of the work.
Training methods, practice and written work
This is a two-year training with, usually, ten monthly training days per year. The training comprises a combination of workshops or training days, seminars, peer group work, personal learning, supervision, clinical practice and personal therapy. Experiential work focuses on personal exploration and the development of CAT skills and their clinical application. Trainees must complete a minimum of 8 supervised cases and pass all written work required by the course – one case study and one theoretical essay each year.
Personal development
Trainees are required to have an experience of personal therapy during their practitioner training.
For further information
Further information and application process can be found within each course link.
CAT Practitioner Training Courses
St Thomas' CAT Practitioner Training || 19-09-16
The next intake for the Practitioner training based at St Thomas' Hospital in London will be in Autumn 2016 (date to be confirmed) It is expected the application process will commence end of March 2016. This page will be updated with more infor...


---
Catalyse CAT Practitioner Training || 06-10-16
Practitioner Training The Practitioner Training is a two year in-service training for people with a core mental health profession leading to accreditation and professional membership of the Association for Cognitive Analytic Therapy (ACAT). For tho...


---