Previous Page
Who's Who in ACAT / Contact Us
The ACAT Administration office is based in Dorchester:
ACAT
PO Box 6793
Dorchester
DT1 9DL
Administration Manager:
Susan Van Baars Email: admin@acat.me.uk || susanvanbaars@acat.me.uk
Monday to Thursday | 9am to 5pm
Administrators:
Maria Cross Email: maria.cross@acat.me.uk
Monday to Wednesday | 9am to 5pm and Thursday | 9am to 2pm
and
Charlotte Yorke Email: charlotte.yorke@acat.me.uk
Tuesday and Thursday | 9am to 5pm

Main Office Phone: 01305 263511
Projects and Liaison Officer:
Penny Waheed
Email: projects@acat.me.uk
Tuesdays and Wednesdays | 9am to 5.30pm
Phone: 07894 508049

ACAT is a Registered Charity and a Limited Company Registered in England
Registered Charity No 1141793
Company No 06063084
Registered Office:
8 Unity Street, College Green, Bristol BS1 5HH

If you are logged in as a registered user/member of the site you will be able to send email directly through the links on this page.
ACAT's Holders of Office
Honorary President: Tony Ryle
Chair of ACAT: Jason Hepple
Vice Chair of ACAT: Robert Watson
Treasurer of ACAT: Stephen White
ACAT's Ambassador
We are pleased to welcome Rosie Cooper MP who became ACAT's first Ambassador in 2014. Please click on this link for further information about Rosie.
ACAT Committee Chairs / Vice Chairs:
Chair of ACAT Training Committee: Anna Jellema
Chair of ACAT Exam Board: Shirley Akgun
Chair of Ethics Panel: Rachel Densham - c/o Susan Van Baars [ACAT Administrator]
Vice Chair of Supervisor Training: Steve Potter
Vice Chair Accreditation of Prior Learning: Sally-Anne Ennis
National Examiner for Supervisor Training: Jane Stephens [for all enquiries relating to Supervisor Training]
ACAT/SHU Liaison Representative: Dawn Bennett
ACAT's UKCP Rep (HIPC): Jessie Emilion
Research Support Group Co-ordinator: Robert Watson
Vice Chair of Public and Membership Services: vacancy
Trainee Representative: vacancy

Editors of Reformulation (the newsletter for ACAT): email reformulation@acat.me.uk
Co-Editor: Julie Lloyd
Co-Editor: Annie Nehmad
Co-Editor: Rachel Pollard
Assistant Editor: Tony Ryle
Editorial Advisor: Jason Hepple

E-Newsletter Editor:
Penny Waheed, Projects and Liaison Officer
Email: projects@acat.me.uk

Contact for Buying 'CAT Chat' Videos:
Contact: Irene Elia

Contact for Buying the Tony Ryle and CAT Scotland Informal Seminar DVD
Contact: Susan Van Baars [ACAT Administrator]

ACAT Website
Website Support: Jon Sloper - email support@acat.me.uk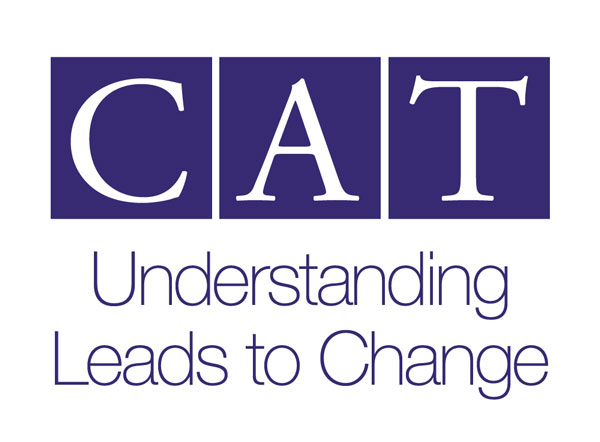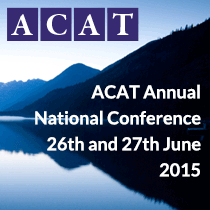 News from ACAT
Our Next 3 Events
07-07-15 Mentalising in Cognitive Analytic Therapy - offered by CatalyseMentalising in Cognitive Analytic Therapy A workshop designed for CAT therapists, CAT trainees, or other qualified therapists who may have an interest in integrative therapy and practice Led by Mandy Wildman Date: Tuesday, 7th July 2015 Time: 9:3...
17-07-15 How to Run a Successful Private Practice: All You Need to Know - POSTPONEDHow to Run a Successful Private Practice: All You Need to Know Please note, this event has been postponed and will be re-scheduled for the Autumn - details will be updated as they are confirmed Venue: Institute of Biomedical Science, 12 Coldbath Sq...
08-09-15 Introducing Cognitive Analytic Therapy offered by Berkshire HealthcareIntroducing Cognitive Analytic Therapy (CAT) One day workshop Tuesday, 8th September 2015 - 10.00 am to 4.00 pm Friends Meeting House, Maidenhead SL6 1RL Cost: £70 — Free to BHFT employees Aims: To provide an overview of CAT &...