Previous Page
Events and CPD
ACAT promotes and supports a number of events aimed at ACAT members and those interested in Cognitive Analytic Therapy. Some of the events are specifically targetted to meet the needs of practising CAT therapists, others are more wide-ranging in subject but may still be useful to CAT therapists or others with a general interest in psychotherapy.

Forthcoming events and workshops are listed below. Click on the "details" link to see the full event information.
For a full list of forthcoming Training in CAT courses (ie Practitioner, Psychotherapist, Skills) please click here: http://www.acat.me.uk/page/training
scroll down the page you are taken to, to see the full summary list.
Current ACAT and CPD Events
ACAT Annual Conference

---

---

ACAT AGM

---

ACAT CPD Events

---

Local Group Events - Bookable Via ACAT

---

Local Group Events

---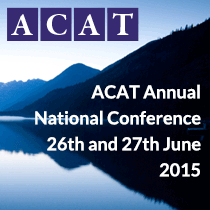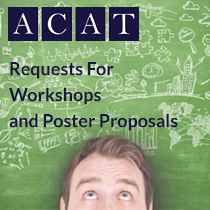 Our Next 3 Events
17-02-15 Relational Skills in CAT SupervisionRelational Skills in CAT Supervision A residential, intensive skills training course lasting two and a half days Holland House, Cropthorne (near Evesham), Worcestershire 5.00 pm Tuesday, 17th February to 3.30pm Thursday, 19th February 2015 Cost...
17-02-15 Introducing Cognitive Analytic Therapy offered by Berkshire HealthcareIntroducing Cognitive Analytic Therapy (CAT) - one day workshop Tuesday, 17th February 2015 - 10.00 am to 4.00 pm Friends Meeting House, Maidenhead SL6 1RL Cost: £70 — Free to BHFT employees Aims: To provide an overview of CAT &...
27-02-15 ACAT Annual Meeting of Trainers and SupervisorsACAT Annual Meeting of Trainers and Supervisors Facilitated by Jane Blunden and Jason Hepple Friday, 27th to Saturday, 28th February 2015 From 17:30 Friday to 16:00 Saturday (please see Provisional Programme below) Radisson Blu Portman Hotel, L...