Previous Page
Events and CPD
ACAT promotes and supports a number of events aimed at ACAT members and those interested in Cognitive Analytic Therapy. Some of the events are specifically targetted to meet the needs of practising CAT therapists, others are more wide-ranging in subject but may still be useful to CAT therapists or others with a general interest in psychotherapy.

Forthcoming events and workshops are listed below. Click on the "details" link to see the full event information.
For a full list of forthcoming Training in CAT courses (ie Practitioner, Psychotherapist, Skills) please click here: http://www.acat.me.uk/page/training
scroll down the page you are taken to, to see the full summary list.
Current ACAT and CPD Events
ACAT Annual Conference

---

---

ACAT AGM

---

ACAT CPD Events

---

Local Group Events - Bookable Via ACAT

---

Local Group Events

---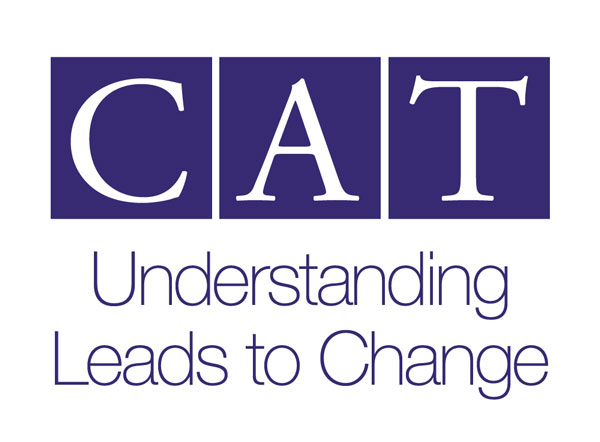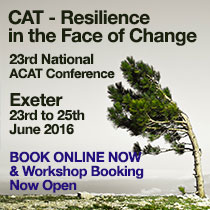 Our Next 3 Events
13-05-16 The Fourth Intellectual Disabilities Special Interest Group ConferenceThe Fourth Intellectual Disabilities Special Interest Group Conference 'A Cognitive Analytic (CAT) approach to working with staff teams' Friday, 13th May 2016, 09:00 – 17:30 Sheffield University, Psychology Building, Room 3 Cost &po...
13-05-16 ACAT Setting up in Private PracticeACAT Setting up in Private Practice ~ presented by Robert Watson Friday, 13th May 2016 - 09:30 for a 10:00 start, to finish at 16:30 Council Chamber, Institute of Biomedical Science, 12 Coldbath Square, London EC1R 5HL Cost: ACAT Member £120...
03-06-16 CAT and Drama Therapy offered by CatalyseCAT and Drama Therapy - Integrating Techniques and Developing Creative Analytic Practice 1-day Workshop offered by Catalyse Friday, 3rd June 2016 - 9:30am to 4:30pm Dalton Ellis, Manchester, M14 5RL ACAT Members £125 | Non-members £140...