Previous Page
Events and CPD
ACAT promotes and supports a number of events aimed at ACAT members and those interested in Cognitive Analytic Therapy. Some of the events are specifically targetted to meet the needs of practising CAT therapists, others are more wide-ranging in subject but may still be useful to CAT therapists or others with a general interest in psychotherapy.

Forthcoming events and workshops are listed below. Click on the "details" link to see the full event information.
For a full list of forthcoming Training in CAT courses (ie Practitioner, Psychotherapist, Skills) please click here: http://www.acat.me.uk/page/training
scroll down the page you are taken to, to see the full summary list.
Current ACAT and CPD Events
ACAT Annual Conference

---

---

ACAT AGM

---

ACAT CPD Events

---

Local Group Events - Bookable Via ACAT

---

Local Group Events

---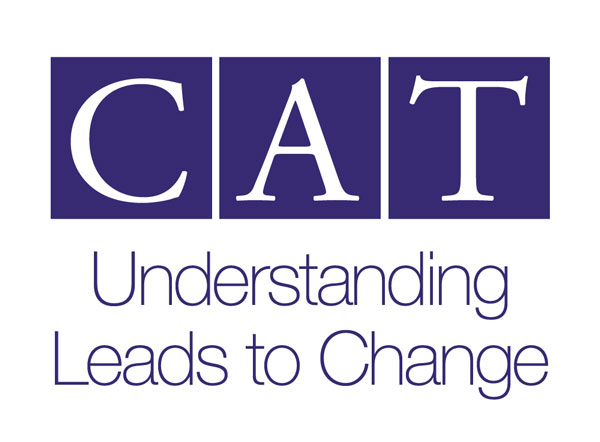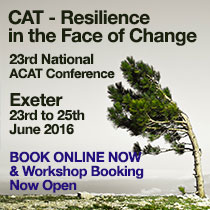 Our Next 3 Events
09-06-16 ACAT Introducing Cognitive Analytic TherapyIntroducing Cognitive Analytic Therapy (CAT) A two-day introduction to the skills and concepts in practice, led by Steve Potter and Annalee Curran This highly-rated short course is offered by ACAT for people new to the CAT way of working. Thursda...
23-06-16 23rd National ACAT Conference23rd Annual ACAT National Conference 'CAT - Resilience in the Face of Change' Thursday, 23rd to Saturday, 25th June 2016 University of Exeter, Streatham Campus, Exeter EX4 4QR Please scroll down for the Conference Programme and Booking ...
24-06-16 ACAT's Annual General MeetingNotice of the ACAT Annual General Meeting 2016 Friday, 24 June 2016 from 15.50 to 16.50 Venue: Forum Alumni Auditorium, Stocker Road, University of Exeter, Streatham Campus, Exeter EX4 4QR. and Request for Nominations to the Board of Trustees ...