Previous Page
Concerns and Complaints Procedure
Appendix 4: Complaints Referral Form
Please complete and sign this Complaints Referral Form and return to:
The Chair of the ACAT Ethics Panel
ACAT Office
PO Box 6793
Dorchester DT1 9DL
and
please also email an electronic copy to admin@acat.me.uk
A formal complaint should be lodged within three years of the occurrence of the conduct being complained of. Concerns and complaints outside this period will be only be considered in exceptional circumstances.
Please also see the ACAT Concerns and Complaints Procedure, Flow Chart, ACAT Codes of Ethics and Practice and associated policies for further information.
Section One: About You
Full name:
Address for correspondence:
Post Code:
Email address:
Contact Telephone Numbers
Mobile:
Landline:
Section Two: Details of the Complaint
Please give the full name of the ACAT member about whom you wish to raise a concern or complaint about:
Please give dates of the beginning and end of therapy and when the event or events occurred:
Please give details of the setting in which the event or events occurred:
Please give a brief description of the event, or events, which is/are the subject of your complaint. You may find it helpful to say
Something about why you went into therapy

A brief description of the circumstances leading to your complaint

Details of any records or written evidence
Use a continuation sheet if you need to but please try to limit yourself to 500 words, we will ask for more information when the complaint is investigated.
Have you raised your concerns directly with the member of ACAT concerned? Please circle as appropriate.
Yes or No
If Yes: please describe what happened as a result:
If No: please explain briefly, why not:
Has there been any attempt to resolve the matter with the member of ACAT using mediation or other service? Please circle as appropriate.
Yes or No
If Yes: please attach copies of any previous correspondence relating to this matter with this referral form and briefly detail below:
If No: please give a brief explanation as to why no attempt to resolve the matter has been made:
To your knowledge, has this matter already been investigated as a complaint or grievance by another organisation?
Yes or No
If Yes, please detail and attach any correspondence relating to this matter:
Were there any witnesses to the event / events that are the subject matter of your complaint? Please circle as appropriate:
Yes or No
If Yes, please attach copy of any witness statement.
Please attach any other documents you consider relevant to the complaint.
Section Three: Consent
In order to investigate your concerns or complaint, ACAT requires your permission to send a copy of this referral form to the person being complained about, so they can respond to ACAT. By signing and dating below, you are giving ACAT that consent.
ACAT's Concerns and Complaints Procedure is designed to be transparent to promote respect and fairness to both parties. In very exceptional circumstances, ACAT may progress a complaint where the complainant requests their identity to be withheld. If you wish to do this, please discuss the matter with the Complaints and Conduct Officer who made initial contact with you, before you sign this form.
Your name in full: ................................................................................................................
Signature ..............................................................................................................................
Date: .......................................................................................................................................
Please complete and sign this Complaints Referral Form and return to:
1. The Chair of the ACAT Ethics Panel, ACAT Office, PO Box 6793, Dorchester DT1 9DL
and also
2. please email an electronic copy to admin@acat.me.uk
Thank you for completing and returning this form.
Form approved at ACAT's AGM 11 July, 2014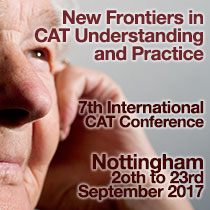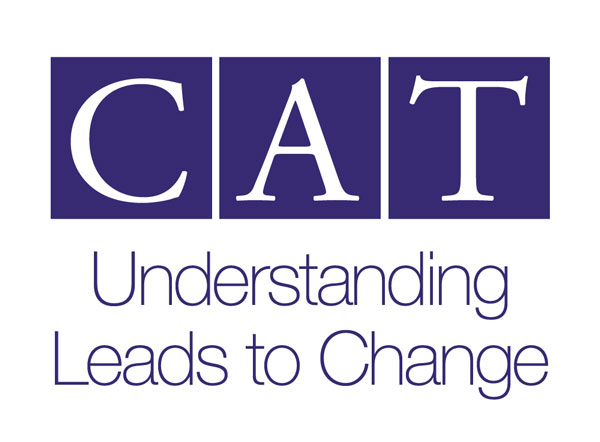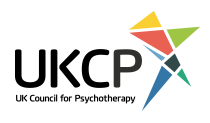 ACAT Calendar for March
We
Th
Fr
Sa
Su
Mo
Tu
1
22nd March 2017
CAT Introductory Event: ACAT: Two Day Introduction to CAT

33rd March 2017
CPD Event: ACAT: Emotions in CAT & 'More is more' - developing the CAT model for obsessionality and anorexia

4
5
6
7
8
9
1010th March 2017
CPD Event: ACAT: Legacy of Tony Ryle - one day celebration

1111th March 2017
CPD Event: ACAT: Dialogical Sequence Analysis: Current Developments

12
13
14
15
1616th March 2017
CAT Introductory Event: An Introduction to Cognitive Analytic Therapy - offered by Sussex Partnership NHS Foundation Trust

17
18
19
2020th March 2017
CPD Event: ACAT: CAT and EMDR

21
22
23
24
25
26
27
28
29
30
31
News from ACAT
New Conference Audio Library for ACAT Members ACAT Members can now listen to a collection of audio recordings from ACAT's National Conferences from 2009 - 2015....
Both CAT Practitioners and CAT Psychotherapists count as Psychological Therapists in the Centre for Workforce Intelligence Review The Centre for Workforce Intelligence (CfWI) have recently completed a Department of Health commissioned review of adult psychological therapies to improve workforce planning. Please take the time and opportunity to read the report, and to ensure tha...