Two day Introduction to Cognitive Analytic Therapy - offered by Collaborate
11th September 2017 to 12th September 2017
---
Two-day Introduction to Cognitive Analytic Therapy
#CollabIntro
Monday 11th September and Tuesday 12th September 2017
CASS Centre, Cambridge
9.30am to 4.30pm each day, lunch included
Facilitated by Dr Alison Jenaway, Dr Carol Gregory and Rosemary Parkinson
This brief course offers an opportunity to learn some of the basics of Cognitive Analytic Therapy (CAT). The format will be a combination of lectures and clinical exercises aimed at helping people see how CAT can be helpful in work with patients and teams. It is open to all, but will be of most relevance to those interested in mental health and relationship problems. It is based on a popular course run for many years within Cambridge and Peterborough Mental Health Foundation Trust. The CASS centre is walking distance from the central Cambridge train station and has free parking.
There is a fee of £160 for the 2-day course.
Should you have any queries please email contact@collaborate.me.uk or call Alison Jenaway on 07771 595594.
How to book
Book and pay by personal credit or debit card online instantly via this webpage (scroll down to Book Now below)
By email attaching the booking form with invoicing information (downloadable below) to: alison.marfell@acat.me.uk
By post enclosing the booking form (downloadable below) with full invoicing information or a cheque to: ACAT, PO Box 6793, Dorchester, DT1 9DL

Terms and Conditions
Access needs
Please specify any facilities that may be required in order for you to attend this event.
Data Protection
For the purpose of the Data Protection Act 1998, the data controller in respect of your personal data is ACAT. Your data will be used to administer the event to which you have subscribed and to notify you of future events.
Cancellation by delegates
To cancel a booking of an ACAT event or workshop, notice of cancellation must be given by email to alison.marfell@acat.me.uk
If you cancel at least one calendar month prior to the start of the course you will receive a refund of your delegate fee minus a £25 administration fee.
If you cancel less than one month before the event you will not be entitled to a refund.
No refund will be made for non-attendance at the event.
ACAT may consider name changes for attendees if sufficient prior notice is given. Please inform ACAT at least 5 working days prior to the event by phone or email.
Cancellation by ACAT
ACAT will endeavour to deliver events as advertised but there may inevitably be occasions where, in exceptional circumstances, we have to cancel an event. In the case of event cancellation delegates will either be offered an alternative date or a full refund.
ACAT cannot refund any advance, non-refundable travel or accommodation bookings. Please consider this when making arrangements to attend. Please note also that ACAT will not compensate for time spent travelling or away from the place of work.
Force Majeure
If a Force Majeure event (war, riots etc) forces cancellation or postponement, ACAT shall assume no liability whatsoever.
Change of Programme
ACAT reserves the right to change programme content and presenters.
Feedback and Marketing
Any feedback provided by delegates may be used by ACAT in marketing future events unless you advise us otherwise. Any comments will be quoted anonymously.
Booking
You can book this event online if you are registered or logged into this site. Click here to register or log in using the boxes at the top of this page.
Cost
Event Documents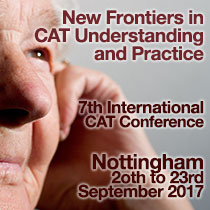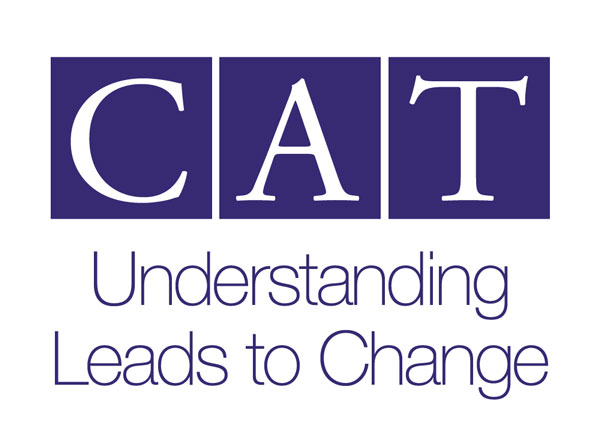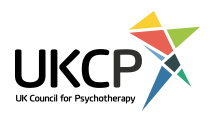 Our Next 3 CAT Introductory Event Courses
11-09-17 Two day Introduction to Cognitive Analytic Therapy - offered by CollaborateTwo-day Introduction to Cognitive Analytic Therapy #CollabIntro Monday 11th September and Tuesday 12th September 2017 CASS Centre, Cambridge 9.30am to 4.30pm each day, lunch included Facilitated by Dr Alison Jenaway, Dr Carol Gregory and Rosemary P...
15-09-17 ACAT: Two Day Introduction to CAT#ACATintro917 ACAT Introduction to Cognitive Analytic Therapy A two-day introduction to the skills and concepts in practice This highly-rated, short course is offered by ACAT for people new to the CAT way of working Friday, 15th and Saturday, 16t...
30-09-17 An Introduction to CAT - offered by CatalyseAn Introduction to CAT A two-day workshop led by Sarah Littlejohn and Emma Taylor Hashtag #CATspace17 Date: 30th September 2017 and 7th October 2017 Time: 9:30am to 4:30pm Venue: Quaker Meeting House, 10 St James Street, Sheffield, S1 2EW Outline...