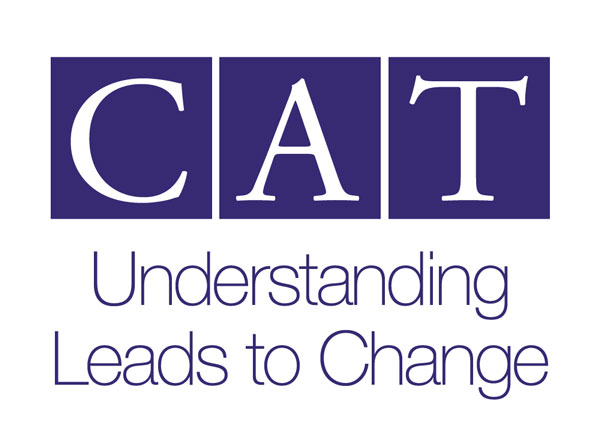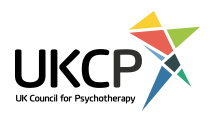 ACAT Calendar for October
Mo
Tu
We
Th
Fr
Sa
Su
1
2
3
4
5
6
7
8
9
10
11
12
13
14
15
16
17
18
1919th October 2018
CPD Event: ACAT: Clinical Applications of Bakhtin in CAT - Dialogism in Action - cancelled

20
21
22
23
24
25
2626th October 2018
CPD Event: ACAT: CAT and EMDR
CAT Introductory Event: CAT 2 Day Introductory Workshop - offered by Northumberland, Tyne and Wear NHS Foundation Trust

27
28
29
30
31
News from ACAT
CONFER'S "FRAGILE SERVICES" ONLINE CPD MODULE Fragile Selves: Working with Narcissistic and Borderline States of Mind...
Our Next 20 Events
26-10-18 ACAT: CAT and EMDR#ACATEMDR18 Integrating EMDR into CAT Theoretical and Practical Considerations Presented by Alison Jenaway and Mark Walker Overview / aims Increasing numbers of CAT therapists are also training in EMDR and exploring how the two approaches can be ...
26-10-18 CAT 2 Day Introductory Workshop - offered by Northumberland, Tyne and Wear NHS Foundation TrustCognitive Analytic Therapy (CAT) 2 Day Introductory Workshop Provided by NTW Cognitive Analytic Therapy Service, Centre for Specialist Psychological Therapies Northumberland, Tyne & Wear NHS Foundation Trust Friday 26th & Monday 29th Octobe...
05-11-18 The 5-Session CAT Approach - offered by CatalyseThe 5-Session CAT Approach : Skills Training - Using CAT to inform care planning whilst working jointly with the service user and the care co-ordinator Led by Angela Carradice & Dawn Bennett The course is specifically focused on building und...
08-11-18 An Introduction to Cognitive Analytic Therapy - offered by Sussex Partnership NHS Foundation Trust#CATinSussexIntro An Introduction to Cognitive Analytic Therapy A two-day course for mental health professionals Thursday 8th and Friday 9th November 2018 Conference Room 2, East Brighton Community Mental Health Centre, Brighton Genera...
15-11-18 ACAT: Two Day Introduction to CAT#ACATIntro1118 A two-day introduction to the skills and concepts in practice, led by Steve Potter and Annalee Curran This highly-rated short course is offered by ACAT for people new to the CAT way of working. Thursday 15th and Friday 16th Novembe...
15-11-18 States, self-States and State Shifts - offered by MCATStates, Self-States & State Shifts Working with complexity using CAT's Multiple Self States Model A one-day skills-based workshop led by Sarah Littlejohn & Dawn Bennett Date Thursday 15th November 2018: 9.45am to 4.00pm Venue ...
30-11-18 PhysCAT Day - offered by Alison Jenaway#PhysCAT18 PhysCAT Special Interest Day IBMS London 10am to 4.30pm, with an optional basic introduction to CAT from 9am to 9.45am for those with little CAT experience. Relevant to all those working within Physical Healthcare settings who are inter...
30-11-18 CAT, ID & Trauma Conference - offered by the CAT LD Special Interest GroupCAT, ID and Trauma This conference is for people working or connected with intellectual disabilities who are interested in how the relational model of Cognitive Analytic Therapy can help us to navigate around complex situations. We know how trauma h...
11-12-18 CAT in Practice - offered by South Wales CAT TrainingCAT in Practice: Embodiment, therapeutic space and reducing therapist fatigue in working with complex clients Workshop with Tim Sheard Tuesday 11 December in Newport This workshop is an exploration of how we may begin creatively to use engagement w...
01-03-19 Research Day - organised jointly by ACAT and CatalyseTheme: The Research Journey from start to finish - Motivating to Motivated More information to follow soon...
15-03-19 Somerset CAT Practitioner TrainingThis is a two-year in-service training leading to accreditation as a CAT Practitioner by the Association for Cognitive Analytic Therapy (ACAT). This course enables staff already qualified in a core caring profession or with psychological therapy exp...
15-03-19 ACAT: CAT for psychosis: a relational approachDate: Friday 15th March 2019 Times: 9:30am - 4.00pm Location: Institute of Biomedical Science, 12 Coldbath Square, London, EC1R 5HL Overview / aims To consider how we might use a CAT framework to reformulate experie...
27-03-19 Trainers and Supervisors MeetingMore information to follow...
29-03-19 ACAT: CAT with CouplesMore information to follow shortly Presenter: Maryanne Steele ...
08-04-19 Relational Skills in CAT Supervision ResidentialMore information to follow....
17-05-19 ACAT: Embodied Presence and the Observing SelfEmbodied Presence and the Observing Self Regulating Affect, Processing Experience and Enhancing Inner Attunement Based on practices used with patients derived from the published work of psychotherapists informed by interpersonal neurobiology #ACAT...
17-05-19 One day conference celebrating 25 years of CAT Practitioner Training in the North - Catalyse#CAT25conf Catalyse invites you to celebrate 25 years of CAT Practitioner Training in the North One day conference on Friday 17th May 2019 Chancellors Hotel & Conference Centre, Manchester This one day conference aims to share, acknowledge and ...
01-06-19 2 Day Introduction to CAT - offered by Collaborate - dates TBCCollaborate will be running a 2 Day Introduction to Cognitive Analytic Therapy (CAT) in the Cambridge area in June 2019. Dates and further details will be published once confirmed....
13-09-19 ACAT Annual General Meeting 2019The 2019 ACAT Annual General Meeting will be held in London during the ACAT Annual Conference on Friday, 13th September 2019. Details will be added to the website once confirmed. Items for the agenda to be received by 19th July 2019 ...
13-09-19 25th National ACAT ConferenceMore information to follow in due course - save the date!...