CAT 2 Day Introductory Workshop - offered by Northumberland, Tyne & Wear NHS Foundation Trust
27th April 2018 to 30th April 2018
---
COGNITIVE ANALYTIC THERAPY (CAT) 2-DAY INTRODUCTORY WORKSHOP
Dates: Friday 27th & Monday 30th April 2018
Times: 9.30am – 4.00pm
Provided by NTW Cognitive Analytic Therapy Service, Centre for Specialist Psychological Therapies, Northumberland, Tyne & Wear NHS Foundation Trust
Venue: Monkwearmouth Hospital, Newcastle Road, Sunderland, Tyne and Wear, SR5 1NB
Fees: FREE for NTW staff, £150 for external applicants
Our two-day Introductory Workshop aims to offer a basic understanding of the practice and theory of CAT; we will be using a mixture of presentations, small and large group exercises and case discussions. During the Workshop we will:
Outline what CAT involves, for therapist and patient
Explain how CAT understands psychological difficulties (including similarities and differences with other major models of therapy)
Introduce participants to key CAT concepts and methods (such as procedures, reciprocal roles, reformulation letters and diagrams) and give some opportunities to put these into practice
Show how CAT can be used to treat a variety of psychological and personality problems, and
Discuss how patient difficulties can affect the wider team, plus how this can be managed using CAT methods.
This workshop is recommended for professionally qualified staff who want to find out what CAT involves, and for potential CAT Practitioner Training applicants who have not yet had any other training or clinical supervision in CAT. We regret this training is not open to Assistant Psychologists within NTW Trust except those linked to a service providing CAT.
The NTW CAT Service also offers the major professional qualification in CAT, ACAT-accredited CAT Practitioner Training, and is currently training its sixth intake. We plan to run our seventh intake from September 2018. If you have already completed an introductory course or had CAT supervision, but wish to receive information about the Practitioner Training when it is circulated in early 2018, please register your interest by emailing cspttraining@ntw.nhs.uk for the attention of Ange Reay.
For more information and booking please download the flyer and application form below.
Event Documents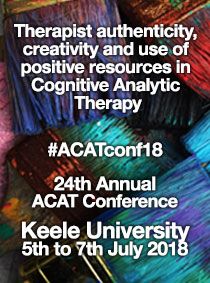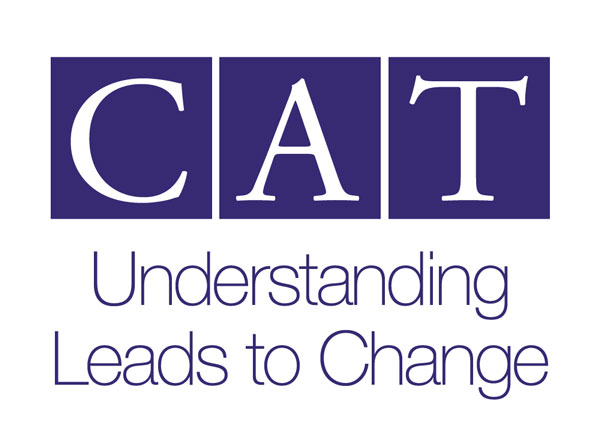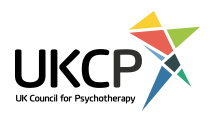 Our Next 5 CAT Introductory Event Courses
13-04-18 2 Day Introduction to CAT - offered by Catalyse#CATspace18 This hands-on two-day course takes place in Sheffield and is led by Sarah Littlejohn and Emma Taylor. It offers an introduction to the values, ideas, methods and skills of Cognitive Analytic Therapy. It combines short theoretical inputs ...
19-04-18 Introduction to Cognitive Analytic Therapy - offered by Jurai Darongkamas & Jeanette McLoughlinIntroduction to Cognitive Analytic Therapy Thursday 19th April & Friday 20th April 2018 9.30am – 4.30pm Queen Alexandra College, 49 Court Oak Road, Harborne, Birmingham, B17 9TG • Want to learn about CAT to build & keep good thera...
27-04-18 CAT 2 Day Introductory Workshop - offered by Northumberland, Tyne & Wear NHS Foundation TrustCOGNITIVE ANALYTIC THERAPY (CAT) 2-DAY INTRODUCTORY WORKSHOP Dates: Friday 27th & Monday 30th April 2018 Times: 9.30am – 4.00pm Provided by NTW Cognitive Analytic Therapy Service, Centre for Specialist Psychological Therapies, Northumber...
03-05-18 Introduction to CAT - a 2 day course offered by Sussex Partnership NHS Foundation TrustAn Introduction to Cognitive Analytic Therapy - offered by Sussex Partnership NHS Foundation Trust A two-day course for mental health professionals Thursday 3rd and Friday 4th May 2018 Conference Room 2, East Brighton Community Mental ...
24-05-18 2 Day Introduction to CATIntroducing Cognitive Analytic Therapy (CAT) #ACATintro518 A two-day introduction to the skills and concepts in practice, led by Steve Potter and Annalee Curran This highly-rated short course is offered by ACAT for people new to the CAT way of wor...