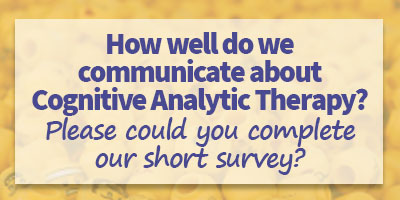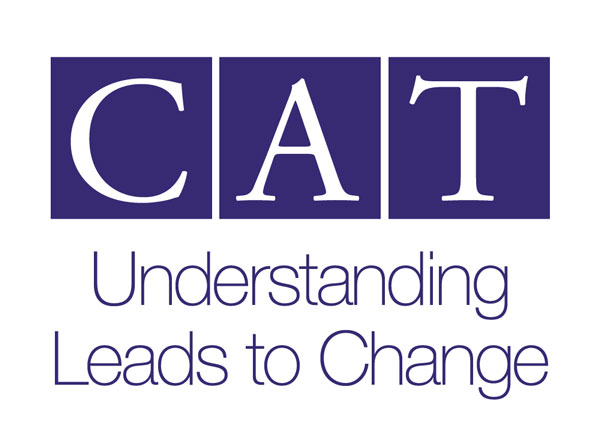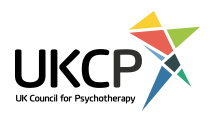 Our Next 17 CPD Events
27-03-19 Trainers and Supervisors Meeting#ACATtrain19 ACAT's Annual Meeting of Trainers and Supervisors Wednesday 27th and Thursday 28th March 2019 St Anne's College, University of Oxford, OX2 6HS From 12 noon on Wednesday to 4.30pm Thursday The meeting, in its inspiring and we...
29-03-19 ACAT: CAT with CouplesOne space remaining #ACATcoup19 Times: 9:30am – 4:30pm Venue: Institute of Biomedical Science, 12 Coldbath Square, London, EC1R 5HL Presenter: Maryanne Steele Overview and aims This day is aimed at individual and couple therapists who wou...
29-03-19 Forensic CAT Conference - offered by Tees, Esk and Wear Valley NHS Trust (TEWV)Booking has now closed for this workshop. Shared Thinking Space: Innovations in Reflective Practice in Forensic Settings Friday 29th March 2019 #CATfor19 Hosted by Ridgeway Hospital, Tees, Esk and Wear Valley NHS Trust (TEWV) The Grand, York 9...
04-04-19 ACAT: Understanding and resolving ruptures in the therapeutic relationshipUnderstanding and resolving ruptures in the therapeutic relationship: a practical skills workshop Presented by Robert Watson #ACATrup19 Venue: Institute of Biomedical Science, 12 Coldbath Square, London, EC1R 5HL Timings: 10am till 4pm Overview ...
05-04-19 States and Self States - offered by CatalyseStates, Self-states & State Shifts: mapping & working with complexity using CAT's Multiple Self States Model A one-day workshop led by Sarah Littlejohn and Dawn Bennett #CATmssm19 Overview of workshop: Individual clinicians and team...
05-04-19 ACAT: Obsessions and Transformations in CATObsessions and Transformations in CAT Presented by Jason Hepple #ACATob19 Timings: Arrival 9:30am, start 10:00am, finish 4:30pm Venue: Pembroke College, Oxford Jason would like you to join him in a day of two parts: Morning: Working with obses...
30-04-19 How to run a successful private practice: all you need to know - offered by Become PsychologyHow to run a successful private practice: all you need to know Workshop presented by Dr Robert Watson, Clinical Psychologist, Accredited Cognitive Analytic Therapist & Supervisor, & Vice-Chair of the Association for Cognitive Analytic Therap...
08-05-19 2 Day Cognitive Analytic Therapy Skills Workshop2-day Cognitive Analytical Therapy Skills workshop Wednesday 8th and Thursday 9th May 2019, 10am - 4.30pm, University of Kent, Canterbury Campus Course leaders: Sara Casado and Paul Johanson The general aim of course is to provide an introduction...
10-05-19 Free CPD Day - offered by University of ExeterCognitive Analytic Therapy - Free CPD Event Friday 10th May 2019 9:30am to 4.00pm University of Exeter Elizabeth Wilde McCormick How to enjoy writing a prose reformulation Jason Hepple Working with Obsessionality and Overvalued ideas Louise Yorke ...
11-05-19 The Five Session Approach - offered by CAT CumbriaCAT Cumbria aims to increase access to CAT in the Lake District and be a support network for CAT therapists in rural areas. Date & Time: Saturday, May 11th, 2019, 10am – 4.30pm. Venue: Hawkshead, near Ambleside. Overlooking fells and Esth...
17-05-19 ACAT: Embodied Presence and the Observing SelfEmbodied Presence and the Observing Self Regulating Affect, Processing Experience and Enhancing Inner Attunement Based on practices used with patients derived from the published work of psychotherapists informed by interpersonal neurobiology #ACAT...
17-05-19 One day conference celebrating 25 years of CAT Practitioner Training in the North - Catalyse#CAT25conf Catalyse invites you to celebrate 25 years of CAT Practitioner Training in the North One day conference on Friday 17th May 2019 Chancellors Hotel & Conference Centre, Manchester This one day conference aims to share, acknowledge and ...
27-06-19 8th ICATA ConferenceThe 8th ICATA Conference will take place this year in Ferrera, Italy, 27 - 29 June 2019. Early Bird registration extended until 31 March 2019 Please visit http://www.unife.it/convegno/icata2019 for more information and booking....
01-07-19 The 5 Session CAT Approach Skills Training offered by CatalyseThe 5-Session CAT Approach : Skills Training Using CAT to inform care planning whilst working jointly with the service user and the care co-ordinator A 2-day workshop led by Angela Carradice & Dawn Bennett For further details, booking informa...
12-07-19 CAT & EMDR - offered by Sussex Partnership NHS Foundation Trust"Taking a relational approach to working with trauma: drawing on EMDR and CAT" Over the day we will explore the integration of CAT and EMDR drawing on various strands of theory and practice. We will introduce Interpersonal Neurobiology (...
12-07-19 Autism in the Therapy Room - offered by University of CambridgeUNIVERSITY OF CAMBRIDGE STAFF COUNSELLING SERVICE INVITE YOU TO THEIR INAUGURAL NATIONAL CONFERENCE Autism in the Therapy Room Exploring the benefits and challenges of working with this client group using current academic findings and clinical expe...
12-09-19 Trauma workshopCurrent Thinking regarding Trauma – some possible implications for CAT Led by Annie Nehmad and members of the CAT and Embodied Mind Special Interest Group This workshop will be held the Abbey Centre, Westminster The neuroscience of the last...