ACAT: Legacy of Tony Ryle - one day celebration
10th March 2017
---
WARNING! This event has passed.
CAT, Past, Present and Future: The Legacy of Tony Ryle (1927-2016)
10th March 2017, 9.30am to 6pm at Regent's University, Regents Campus, London
---
Programme Outline now available under 'Event Documents'
---
Additional Post Conference Workshop on Saturday 11th March:
Dialogical Sequence Analysis: Current Developments, presented by Mikael Leiman of FINACAT
http://www.acat.me.uk/event/916/
---
The Association for Cognitive Analytic Therapy would like to invite you to join us at a one day conference in memory of Tony Ryle, and to celebrate his great contribution of Cognitive Analytic Therapy.
The programme will be a mixture of remembering Tony Ryle, his ideas about therapy and the early days of the development of the model, and also some new ways of working and new applications of CAT. Those who knew Tony Ryle, or heard him speak, will know that he would never have wanted the model to be fixed in stone but to be a continuously evolving way of making therapy more accessible to anyone in distress, particular those with limited resources of their own. As such, we hope that the day will alternate between looking back and remembering, and looking forward to new developments and diversity.
Confirmed themes and speakers so far:
"Tony Ryle - Innovator and Educator" - Donald Bermingham, Anna Jellema, Mikael Leiman, Ian Kerr
"Tony Ryle on Beginnings and Endings" - Lawrence Welch, Steve Potter and Alison Jenaway, Dahlia Maslin, Hilary Beard
"Tony Ryle as Researcher" - Professor Glenys Parry, Steve Kellett
"Tony Ryle as Clinician" - Annalee Curran, Dupe Adu-White, Nick Barnes, Virginia West
At the end of the formal part of the day, from 5pm to 6pm, there is an opportunity for a more informal collection of brief creative presentations (around 3 to 5 minutes each) so do get in touch if you would like to book a slot to talk about a memory of Tony, read a poem, sing a song, or whatever.
I am also hoping that all of those who knew Tony, or met him, will send me either a brief video clip of their memories of Tony, or a written reflection of him and his influence. Some of these may be used as part of the conference presentation, but as many as possible will be put together to create a memorial archive to be kept by ACAT. Videos should be just 2 or 3 minutes long and pieces of writing just one side of A4. Both should be emailed to alison.marfell@acat.me.uk or posted to ACAT, PO Box 6793, Dorchester, Dorset, DT1 9DL.
There will also be an opportunity for people to bring a "Goodbye Postcard" to be displayed at the conference so do choose an image that represents your feelings about this sad loss and write your comments on the back. These will be displayed at the conference and then collected together to form a memorial book at the end of the conference.
Alison Jenaway, on behalf of the organising committee.
---
Cost:
We are requesting a nominal contribution towards the cost of this event of £25 for online bookings or £30 for cheque or invoice payments. Please book as soon as possible to guarantee your place.
How to book
Book and pay by personal credit or debit card online instantly via this page (scroll down to Book Now section)
By email attaching the booking form (downloadable below) to: alison.marfell@acat.me.uk
By post enclosing the booking form (downloadable below) and a cheque to: ACAT, PO Box 6793, Dorchester, DT1 9DL
Enquiries
Cancellations / Refund Policy:
A refund, less a £10 administration fee, will be made if cancellations are received, in writing, at least four weeks before the event. We regret that any cancellation after this time cannot be refunded, and refunds for failure to attend the event cannot be made.
Data Protection:
For the purposes of the Data Protection Act 1998, the data controller in respect of your personal data is the Association for Cognitive Analytic Therapy. Your data will be used to administer the event to which you have subscribed.
ACAT reserves the right to make programme changes.
Event Documents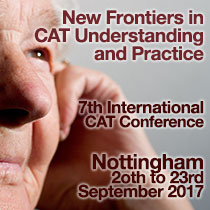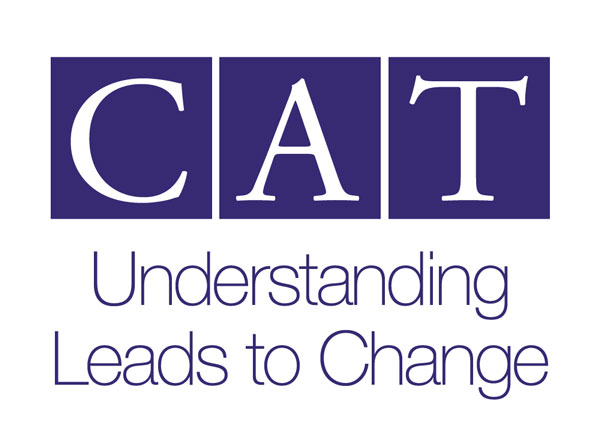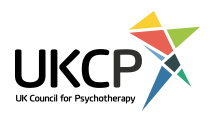 Our Next 9 CPD Events
15-09-17 A CAT Approach to Organisational Dynamics - offered by CatalyseThe impact of context on relationships at work A 1-day workshop led by Robyn Vesey and Penny Wilson Event Hashtag: #CATorg17 Overview of workshop: This workshop introduces the use of cognitive analytic therapy in understanding organisational dyna...
21-09-17 Mindfulness Retreat offered by Catalyst East AngliaA 7-day "MINDFULNESS Retreat. Course. Holiday" on the beautiful Greek Island of Kefalonia, September 21st-28th 2017 Find out all about Mindfulness and how this approach to life can be helpful. With some theory and plenty of practice, and ...
14-10-17 Working Collaboratively with Medically Unexplained Symptoms - offered by CAT SouthThe objectives for this one day CPD event are ... to understand the application of CAT principles when working with people who present with disabling or distressing physical symptoms where medical explanation and intervention is inadequate to gain ...
30-10-17 The 5-Session CAT Approach - offered by Catalyse#CATfive217 Course information: The course is specifically focused on building understanding and skills in using this application of CAT. It aims to: • Enhance understanding and skills to help work with service users who are unable to make us...
03-11-17 ACAT: CAT & Embodiment#ACATemb17 Embodiment, therapeutic space and reducing therapist fatigue This workshop is an exploration of how we may begin creatively to use engagement with our own embodiment as therapists to free up stuck or overwhelming process with challenging...
17-11-17 Working with Self-Harm - A relational approach - offered by CatalyseWorking with self-harm: a relational approach A 1-day workshop led by Clive Turpin and Cheryl Delisser Event Hashtag: #CATshr17 Booking options now open Overview of workshop: People who self-harm can present in many health settings from general ...
28-11-17 Applying CAT in Physical Healthcare Settings - offered by MCAT/PhysCATApplying Cognitive Analytic Therapy (CAT) in Physical Healthcare Settings An MCAT (Midlands CAT)/PhysCAT CPD and Special Interest Day Tuesday 28th November 2017 – 9.30am – 4.30pm (9.15am Registration) QEHB Postgraduate Centre, Mindelso...
30-11-17 2-day workshop in CAT Supervision - offered by Catalyse#CATsup17 Catalyse is offering an intensive 2-day Supervision Workshop for those who are in the processing of becoming ACAT accredited supervisors, those who are considering this step or those wanting to improve their CAT supervision skills. It form...
15-12-17 CAT and the Neurosciences - offered by the Sussex Partnership NHS Foundation TrustCognitive Analytic Therapy CPD Afternoon - 12.00 to 5.00 pm #CATinSussexNS Our aim is to help us be more aware of how the neurosciences can inform our practice of psychotherapy and what we notice and reflect on during it, and how they can help us u...