ACAT: What gets left behind when we become a therapist?
19th May 2017
---
WARNING! This event has passed.
#ACATleft17
Location: Augustana Centre, 30 Thanet Street, London, WC1H 9QH
Time: Arrival 9:30am, to run 10am to 5pm
Led by Annalee Curran and Elizabeth Wilde McCormick
What gets left behind when we become a therapist? A day of inner reflection and nourishment for therapists
The aim of this day is to offer therapists a confidential, contemplative space within which to stop and reflect; to connect with and nurture what is often hidden or even neglected in our inner core. Through experiential exercises, sharing with others and the practice of mindfulness, we will consider our workload in relation to our neglected self and find ways to re-enthuse our energy both for therapeutic work with patients and for ourselves.
The day is designed to help us begin a dialogue with the depleted or overlooked self within which has become crowded out by professional life. There will be input from both of us, walking and sitting meditation, discussion, guided imagery, drawing and letter writing.
Learning outcomes
The main purpose of our time together is relaxation and restoration. There will be breaks mid-morning and afternoon and an hour for lunch. These times are often precious and we are free to choose whether to reflect alone or with others.
We hope participants will take away:
An understanding of their own neglected or overlooked self and how this manifests in life and work
Creative ways in which this self and accompanying reciprocal role might be recognised, nourished, cherished and given space in our everyday
An understanding of the neglected self in clients
This is relevant to all therapists working in all settings.
Presenters
Annalee Curran is a CAT therapist, supervisor and trainer. She was a Founder member and is now a Life member of ACAT. She has a private practice and worked in a GP surgery for over 30 years, using CAT and CAT thinking. She is interested in the ways in which we can work at a deep level in a very short time. Using images and metaphor and working creatively with patients has been very helpful for her in this work. From the early days of CAT, she has been involved in teaching in the UK and abroad and she was the ACAT representative on the ICATA executive for several years.
Elizabeth Wilde McCormick has worked as a psychotherapist, teacher and writer for over thirty-five years. She is a founder member of ACAT and currently a Trustee. Her professional background is in Transpersonal and Humanistic psychology, social psychiatry and sensorimotor psychotherapy. She has had a long interest in the interface between psychotherapy and contemplative practices and has led workshops within CAT and also different private and NHS settings. She is the author of a number of psychological books and of Change For The better, the CAT self-help book (5th edition is published later this year).
Annalee and Liz have worked together for many years. In the early days of CAT training they led teachings titled 'Moving it along' – creative suggestions for working in the middle phase of a 16 session CAT. They have also led workshops in East Anglia and Finland on 'CPD for the heart' upon which this current CPD day in London is based.
ACAT reserves the right to change programme content and presenters.
How to book
Book and pay by personal credit or debit card online instantly via this webpage (scroll down to Book Now below)
By email attaching the booking form with invoicing information (downloadable below) to: alison.marfell@acat.me.uk
By post enclosing the booking form (downloadable below) with full invoicing information or a cheque to: ACAT, PO Box 6793, Dorchester, DT1 9DL
Enquiries
Cancellations / Refund Policy:
A refund, less a £25 administration fee, will be made if cancellations are received, in writing, at least four weeks before the event. We regret that any cancellation after this time cannot be refunded, and refunds for failure to attend the event cannot be made.
Data Protection:
For the purposes of the Data Protection Act 1998, the data controller in respect of your personal data is the Association for Cognitive Analytic Therapy. Your data will be used to administer the event to which you have subscribed.
Event Documents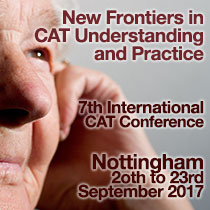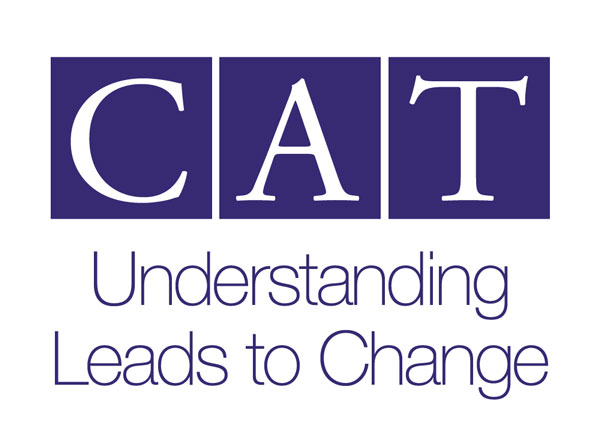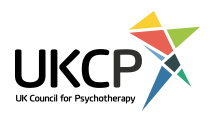 Our Next 9 CPD Events
15-09-17 A CAT Approach to Organisational Dynamics - offered by CatalyseThe impact of context on relationships at work A 1-day workshop led by Robyn Vesey and Penny Wilson Event Hashtag: #CATorg17 Overview of workshop: This workshop introduces the use of cognitive analytic therapy in understanding organisational dyna...
21-09-17 Mindfulness Retreat offered by Catalyst East AngliaA 7-day "MINDFULNESS Retreat. Course. Holiday" on the beautiful Greek Island of Kefalonia, September 21st-28th 2017 Find out all about Mindfulness and how this approach to life can be helpful. With some theory and plenty of practice, and ...
14-10-17 Working Collaboratively with Medically Unexplained Symptoms - offered by CAT SouthThe objectives for this one day CPD event are ... to understand the application of CAT principles when working with people who present with disabling or distressing physical symptoms where medical explanation and intervention is inadequate to gain ...
30-10-17 The 5-Session CAT Approach - offered by Catalyse#CATfive217 Course information: The course is specifically focused on building understanding and skills in using this application of CAT. It aims to: • Enhance understanding and skills to help work with service users who are unable to make us...
03-11-17 ACAT: CAT & Embodiment#ACATemb17 Embodiment, therapeutic space and reducing therapist fatigue This workshop is an exploration of how we may begin creatively to use engagement with our own embodiment as therapists to free up stuck or overwhelming process with challenging...
17-11-17 Working with Self-Harm - A relational approach - offered by CatalyseWorking with self-harm: a relational approach A 1-day workshop led by Clive Turpin and Cheryl Delisser Event Hashtag: #CATshr17 Booking options now open Overview of workshop: People who self-harm can present in many health settings from general ...
28-11-17 Applying CAT in Physical Healthcare Settings - offered by MCAT/PhysCATApplying Cognitive Analytic Therapy (CAT) in Physical Healthcare Settings An MCAT (Midlands CAT)/PhysCAT CPD and Special Interest Day Tuesday 28th November 2017 – 9.30am – 4.30pm (9.15am Registration) QEHB Postgraduate Centre, Mindelso...
30-11-17 2-day workshop in CAT Supervision - offered by Catalyse#CATsup17 Catalyse is offering an intensive 2-day Supervision Workshop for those who are in the processing of becoming ACAT accredited supervisors, those who are considering this step or those wanting to improve their CAT supervision skills. It form...
15-12-17 CAT and the Neurosciences - offered by the Sussex Partnership NHS Foundation TrustCognitive Analytic Therapy CPD Afternoon - 12.00 to 5.00 pm #CATinSussexNS Our aim is to help us be more aware of how the neurosciences can inform our practice of psychotherapy and what we notice and reflect on during it, and how they can help us u...