Working with Self-Harm - A relational approach - offered by Catalyse
17th November 2017
---
Working with self-harm: a relational approach
A 1-day workshop led by Clive Turpin and Cheryl Delisser
Event Hashtag: #CATshr17
Booking options now open
Overview of workshop:
People who self-harm can present in many health settings from general practice to IAPT, specialist psychological therapy services, home treatment teams, inpatient and outpatient psychiatry settings, A&E and other physical health settings.
Self-harm and attempts to die by suicide can raise powerful, difficult and at times conflicting feelings, naturally in the person experiencing the distress and also within others who have contact with them, whether family, friends or services. Concern and anxiety are often experienced. Reactions and responses made in an attempt to manage risk can feel, or be, controlling and disallowing. Sometimes these may over rely on service risk procedures and protocols, and limit the time taken for exploration or understanding of what underlies the wish to self-harm. This can complicate the helping relationship and therapeutic alliance, potentially create re-enactments of unhelpful relational patterns, and contribute to things remaining stuck.
As helpers and therapists we can find ourselves in a dilemma between the client's need to be heard, contained and understood, whilst also actively working with risk and risk management. Remaining open, compassionate and truly collaborative with clients can be challenging while managing personal and organisational concern and anxiety.
This workshop aims to provide a space to acknowledge these challenges and support you in your role. Cheryl and Clive will share their experience and skills in using a cognitive analytic therapy approach when working with people presenting with self-harm, with a view to helping you develop confidence and transferable skills to build into your practice.
Aims and learning outcomes:
The day is designed to help you
Develop confidence to ask about and explore self-harm and risk
Establish and enhance a relational understanding of self-harm
Reflect on personal and professional pulls that might be encountered when working with risk
Develop skills in mapping relational patterns which incorporate self-harm
Explore the use of CAT mapping in a collaborative approach to risk assessment, risk management and safety planning
Remain mindful about the emotional impact of working with high levels of distress and risk
Who is it for?
Qualified and trainee CAT therapists and other therapists with an understanding of CAT (particularly reciprocal roles and mapping).
For more information and booking please visit https://catalyse.uk.com/training/cpd/working-self-harm-relational-approach/
Event Documents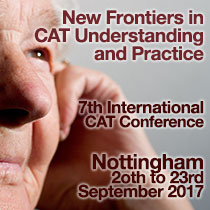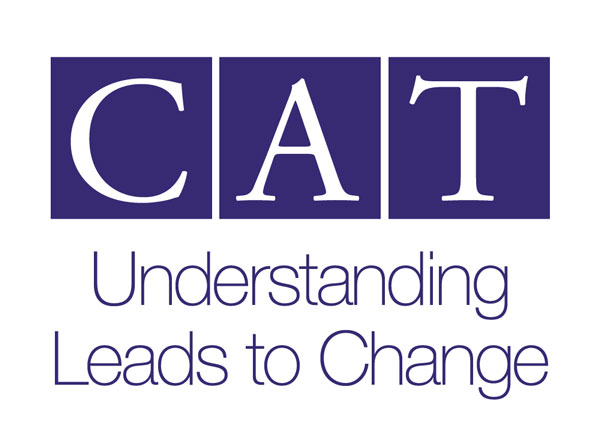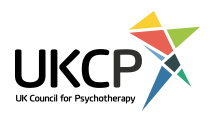 Our Next 9 CPD Events
15-09-17 A CAT Approach to Organisational Dynamics - offered by CatalyseThe impact of context on relationships at work A 1-day workshop led by Robyn Vesey and Penny Wilson Event Hashtag: #CATorg17 Overview of workshop: This workshop introduces the use of cognitive analytic therapy in understanding organisational dyna...
21-09-17 Mindfulness Retreat offered by Catalyst East AngliaA 7-day "MINDFULNESS Retreat. Course. Holiday" on the beautiful Greek Island of Kefalonia, September 21st-28th 2017 Find out all about Mindfulness and how this approach to life can be helpful. With some theory and plenty of practice, and ...
14-10-17 Working Collaboratively with Medically Unexplained Symptoms - offered by CAT SouthThe objectives for this one day CPD event are ... to understand the application of CAT principles when working with people who present with disabling or distressing physical symptoms where medical explanation and intervention is inadequate to gain ...
30-10-17 The 5-Session CAT Approach - offered by Catalyse#CATfive217 Course information: The course is specifically focused on building understanding and skills in using this application of CAT. It aims to: • Enhance understanding and skills to help work with service users who are unable to make us...
03-11-17 ACAT: CAT & Embodiment#ACATemb17 Embodiment, therapeutic space and reducing therapist fatigue This workshop is an exploration of how we may begin creatively to use engagement with our own embodiment as therapists to free up stuck or overwhelming process with challenging...
17-11-17 Working with Self-Harm - A relational approach - offered by CatalyseWorking with self-harm: a relational approach A 1-day workshop led by Clive Turpin and Cheryl Delisser Event Hashtag: #CATshr17 Booking options now open Overview of workshop: People who self-harm can present in many health settings from general ...
28-11-17 Applying CAT in Physical Healthcare Settings - offered by MCAT/PhysCATApplying Cognitive Analytic Therapy (CAT) in Physical Healthcare Settings An MCAT (Midlands CAT)/PhysCAT CPD and Special Interest Day Tuesday 28th November 2017 – 9.30am – 4.30pm (9.15am Registration) QEHB Postgraduate Centre, Mindelso...
30-11-17 2-day workshop in CAT Supervision - offered by Catalyse#CATsup17 Catalyse is offering an intensive 2-day Supervision Workshop for those who are in the processing of becoming ACAT accredited supervisors, those who are considering this step or those wanting to improve their CAT supervision skills. It form...
15-12-17 CAT and the Neurosciences - offered by the Sussex Partnership NHS Foundation TrustCognitive Analytic Therapy CPD Afternoon - 12.00 to 5.00 pm #CATinSussexNS Our aim is to help us be more aware of how the neurosciences can inform our practice of psychotherapy and what we notice and reflect on during it, and how they can help us u...