Working with Self-Harm - A relational approach - offered by Catalyse
17th November 2017
---
WARNING! This event has passed.
Working with self-harm: a relational approach
A 1-day workshop led by Clive Turpin and Cheryl Delisser
Event Hashtag: #CATshr17
Booking options now open
Overview of workshop:
People who self-harm can present in many health settings from general practice to IAPT, specialist psychological therapy services, home treatment teams, inpatient and outpatient psychiatry settings, A&E and other physical health settings.
Self-harm and attempts to die by suicide can raise powerful, difficult and at times conflicting feelings, naturally in the person experiencing the distress and also within others who have contact with them, whether family, friends or services. Concern and anxiety are often experienced. Reactions and responses made in an attempt to manage risk can feel, or be, controlling and disallowing. Sometimes these may over rely on service risk procedures and protocols, and limit the time taken for exploration or understanding of what underlies the wish to self-harm. This can complicate the helping relationship and therapeutic alliance, potentially create re-enactments of unhelpful relational patterns, and contribute to things remaining stuck.
As helpers and therapists we can find ourselves in a dilemma between the client's need to be heard, contained and understood, whilst also actively working with risk and risk management. Remaining open, compassionate and truly collaborative with clients can be challenging while managing personal and organisational concern and anxiety.
This workshop aims to provide a space to acknowledge these challenges and support you in your role. Cheryl and Clive will share their experience and skills in using a cognitive analytic therapy approach when working with people presenting with self-harm, with a view to helping you develop confidence and transferable skills to build into your practice.
Aims and learning outcomes:
The day is designed to help you
Develop confidence to ask about and explore self-harm and risk
Establish and enhance a relational understanding of self-harm
Reflect on personal and professional pulls that might be encountered when working with risk
Develop skills in mapping relational patterns which incorporate self-harm
Explore the use of CAT mapping in a collaborative approach to risk assessment, risk management and safety planning
Remain mindful about the emotional impact of working with high levels of distress and risk
Who is it for?
Qualified and trainee CAT therapists and other therapists with an understanding of CAT (particularly reciprocal roles and mapping).
For more information and booking please visit https://catalyse.uk.com/training/cpd/working-self-harm-relational-approach/
Event Documents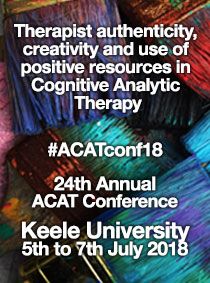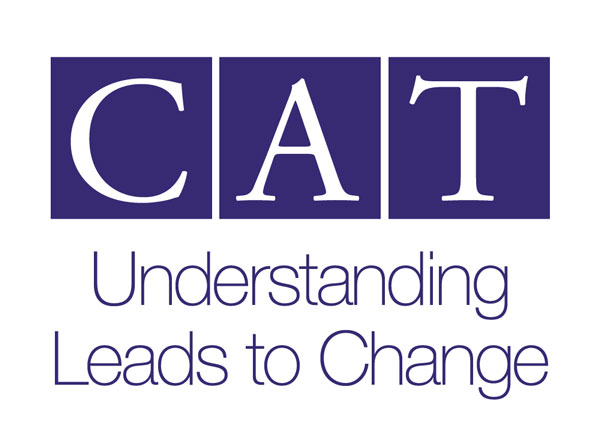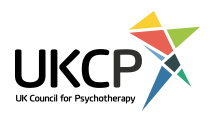 Our Next 10 CPD Events
02-03-18 Youth CAT CPD Day & AGM - Re-integrating YouthYouth CAT CPD event & AGM Re-integrating Youth #YouthCAT18 2nd March 2018, 09.30 – 16.00 Best Western Plus Peterborough Orton Hall Hotel & Spa The Village, Orton Longueville, Peterborough PE2 7DN For information and timetable cont...
09-03-18 ACAT: CAT and the Embodied MindKey Areas in the Application of Neuroscience to Psychotherapy, Trauma and CAT Introduction: A Taster and an Overview #acatemb18 Venue: The Augustana Centre, 30 Thanet Street, London, WC1H 9QH Times: 10am till 4:30pm The aim of this seminar is t...
17-03-18 The Psychotherapist's Self-Care - offered by ConferThe Psychotherapist's Self-Care Developing resilience in relation to the emotional pressures of our work With Elizabeth Wilde-McCormick and Anthea Millar While it is a given that psychotherapists robustly expose themselves to distressing stori...
19-03-18 States, Self-states and State Shifts - offered by CatalyseStates, Self-states & State Shifts: mapping & working with complexity using CAT's Multiple Self States Model A one-day workshop led by Sarah Littlejohn and Dawn Bennett Hashtag: #CATmssm18 Date: Monday 19 March 2018 Time: 10:00a...
21-03-18 ACAT's Annual Meeting of Trainers and SupervisorsACAT's Annual Meeting of Trainers and Supervisors Wednesday 21st and Thursday 22nd March 2018 St Anne's College, Oxford, OX2 6HS #ACATtrain18 From 12 noon on Wednesday to 4 pm Thursday The meeting is open to all trainers and supervisors, ...
13-04-18 CAT Research Conference - a joint ACAT & Catalyse eventEncouraging to Engaged ~ A one-day research conference for CAT Practitioners #CATres18 Date: Friday 13th April 2018 Time: 9.30am to 4.30pm Venue: Manchester Conference Centre, Sackville Street, Manchester M1 3BB Flyer & programme now avai...
12-05-18 Working with CAT and Emotionally Intense Clients - offered by CAT SouthTo be held in Romsey, Southampton Presented by Dahlia Maslin This one-day workshop will cover the following: Introduction to personality disorder, including a discussion around the recent British Psychological Society publication: 'The Power T...
22-05-18 Life is about collecting stories - offered by Collaborate#CATnarr18 Life is about collecting stories - what do yours say? A one-day workshop exploring the use of ideas from Narrative Therapy to add a new richness to your practice of Cognitive Analytic Therapy (CAT) Narrative therapy This form of thera...
15-06-18 Two's company, is three a crowdTwo's company, is three a crowd? Including intimate others in sessions of individual CAT Presented by Alison Jenaway and Rajshree Weston #ACAT2318 Overview of the workshop: To consider the different ways of including intimate others in ind...
14-09-18 Two Day Introduction to CAT#ACATintro918 ACAT Introduction to Cognitive Analytic Therapy A two-day introduction to the skills and concepts in practice This highly-rated, short course is offered by ACAT for people new to the CAT way of working Friday, 14th and Saturday, 15t...