The 5-Session CAT Approach - offered by Catalyse
30th October 2017 to 31st October 2017
---
#CATfive217
Course information:

The course is specifically focused on building understanding and skills in using this application of CAT. It aims to:

• Enhance understanding and skills to help work with service users who are unable to make use of individual psychotherapy and often have significant risks and instability in their lives.
• Provide knowledge and skills in this approach, developed to enable effective ways of team working with this client group, whilst also focussing on aiming to 'do no harm'.

'5-Session CAT approach' has been developed by adapting therapeutic skills to work in a containing way with these difficulties. It is different to 'doing CAT therapy' and uses different emphases and approaches. This is a Skills Building course which:
• Provides an introduction to the approach and the key skills used
• The chance to observe the skills being used
• To practice the main skills with feedback from the trainers.
Skills will include:

• Working with the service user and staff to develop 'here and now' CAT reformulations to inform case management
• Working with the risks, developing goals, agreed ways of working, plans for change and a contract with the service including planned endings.
It is particularly designed for those who provide direct work with service users and indirect consultancy as internal consultants or are planning to begin. Their likely professional background would be a clinical psychologist or another mental health worker whose role includes consultancy work. The skills used in the approach are also well suited to being adapted to a variety of different contexts and can inform other kinds of work. It is essential that participants have sufficient CAT knowledge and skills to be able to focus on the purpose of the course. It is best suited to CAT practitioners, those in training or who have completed a work-based placement in CAT and have had supervised practice of a least one CAT therapy. The clinical case examples will all be drawn from adult secondary level mental health services (community) and considered complex, with diagnosis being some form of PD.

Facilitators: The two days will be led by Angela Carradice and Dawn Bennett.

Event Hashtag: #CATfive217

For further information including full terms and conditions and to book your place please visit the link below or telephone 07842 137745:
http://www.catalyse.uk.com/training/cpd/5-session-cat-approach-3031-oct-2017/
Event Documents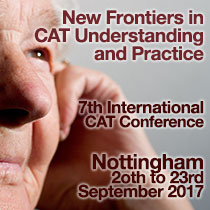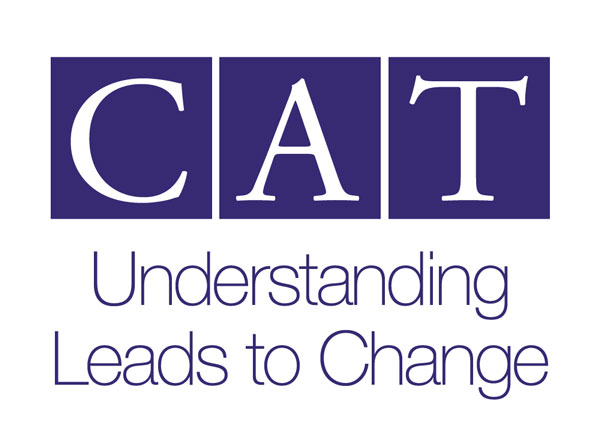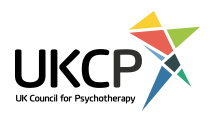 Our Next 8 CPD Events
21-09-17 Mindfulness Retreat offered by Catalyst East AngliaA 7-day "MINDFULNESS Retreat. Course. Holiday" on the beautiful Greek Island of Kefalonia, September 21st-28th 2017 Find out all about Mindfulness and how this approach to life can be helpful. With some theory and plenty of practice, and ...
14-10-17 Working Collaboratively with Medically Unexplained Symptoms - offered by CAT SouthThe objectives for this one day CPD event are ... to understand the application of CAT principles when working with people who present with disabling or distressing physical symptoms where medical explanation and intervention is inadequate to gain ...
30-10-17 The 5-Session CAT Approach - offered by Catalyse#CATfive217 Course information: The course is specifically focused on building understanding and skills in using this application of CAT. It aims to: • Enhance understanding and skills to help work with service users who are unable to make us...
03-11-17 ACAT: CAT & Embodiment#ACATemb17 Embodiment, therapeutic space and reducing therapist fatigue This workshop is an exploration of how we may begin creatively to use engagement with our own embodiment as therapists to free up stuck or overwhelming process with challenging...
17-11-17 Working with Self-Harm - A relational approach - offered by CatalyseWorking with self-harm: a relational approach A 1-day workshop led by Clive Turpin and Cheryl Delisser Event Hashtag: #CATshr17 Booking options now open Overview of workshop: People who self-harm can present in many health settings from general ...
28-11-17 Applying CAT in Physical Healthcare Settings - offered by MCAT/PhysCATApplying Cognitive Analytic Therapy (CAT) in Physical Healthcare Settings An MCAT (Midlands CAT)/PhysCAT CPD and Special Interest Day Tuesday 28th November 2017 – 9.30am – 4.30pm (9.15am Registration) QEHB Postgraduate Centre, Mindelso...
30-11-17 2-day workshop in CAT Supervision - offered by Catalyse#CATsup17 Catalyse is offering an intensive 2-day Supervision Workshop for those who are in the processing of becoming ACAT accredited supervisors, those who are considering this step or those wanting to improve their CAT supervision skills. It form...
15-12-17 CAT and the Neurosciences - offered by the Sussex Partnership NHS Foundation TrustCognitive Analytic Therapy CPD Afternoon - 12.00 to 5.00 pm #CATinSussexNS Our aim is to help us be more aware of how the neurosciences can inform our practice of psychotherapy and what we notice and reflect on during it, and how they can help us u...