The 5-Session CAT Approach - offered by Catalyse
30th October 2017 to 31st October 2017
---
WARNING! This event has passed.
#CATfive217
Course information:

The course is specifically focused on building understanding and skills in using this application of CAT. It aims to:

• Enhance understanding and skills to help work with service users who are unable to make use of individual psychotherapy and often have significant risks and instability in their lives.
• Provide knowledge and skills in this approach, developed to enable effective ways of team working with this client group, whilst also focussing on aiming to 'do no harm'.

'5-Session CAT approach' has been developed by adapting therapeutic skills to work in a containing way with these difficulties. It is different to 'doing CAT therapy' and uses different emphases and approaches. This is a Skills Building course which:
• Provides an introduction to the approach and the key skills used
• The chance to observe the skills being used
• To practice the main skills with feedback from the trainers.
Skills will include:

• Working with the service user and staff to develop 'here and now' CAT reformulations to inform case management
• Working with the risks, developing goals, agreed ways of working, plans for change and a contract with the service including planned endings.
It is particularly designed for those who provide direct work with service users and indirect consultancy as internal consultants or are planning to begin. Their likely professional background would be a clinical psychologist or another mental health worker whose role includes consultancy work. The skills used in the approach are also well suited to being adapted to a variety of different contexts and can inform other kinds of work. It is essential that participants have sufficient CAT knowledge and skills to be able to focus on the purpose of the course. It is best suited to CAT practitioners, those in training or who have completed a work-based placement in CAT and have had supervised practice of a least one CAT therapy. The clinical case examples will all be drawn from adult secondary level mental health services (community) and considered complex, with diagnosis being some form of PD.

Facilitators: The two days will be led by Angela Carradice and Dawn Bennett.

Event Hashtag: #CATfive217

For further information including full terms and conditions and to book your place please visit the link below or telephone 07842 137745:
http://www.catalyse.uk.com/training/cpd/5-session-cat-approach-3031-oct-2017/
Event Documents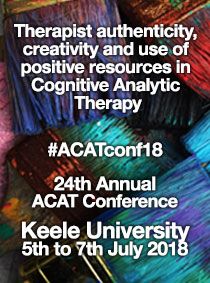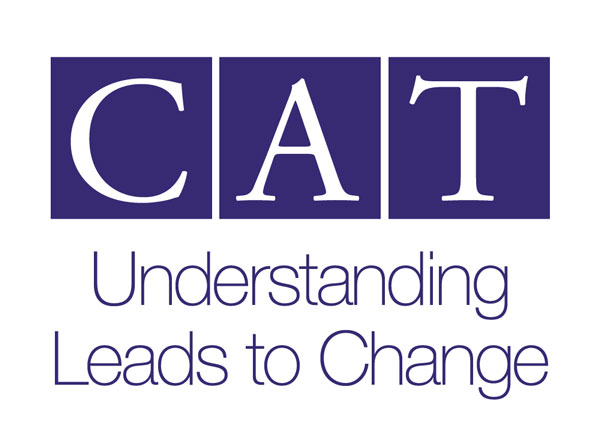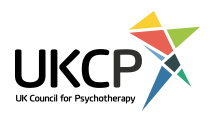 Our Next 7 CPD Events
13-04-18 CAT Research Conference - a joint ACAT & Catalyse eventEncouraging to Engaged ~ A one-day research conference for CAT Practitioners #CATres18 Date: Friday 13th April 2018 Time: 9.30am to 4.30pm Venue: Manchester Conference Centre, Sackville Street, Manchester M1 3BB Flyer & programme now avai...
25-04-18 Unmet needs and Unmanageable Feelings: CAT in Action - offered by South Wales CAT Training LtdUnmet Needs and Unmanageable Feelings: Cognitive Analytic Therapy in Action Jason Hepple, CAT Psychotherapist and Trainer and the former chair of ACAT, presents a day for CAT practitioners, CAT trainees and others interested in CAT. In the morning, ...
27-04-18 Mapping Mortality in CAT - offed by NECATNECAT (North East Cognitive Analytic Therapy) Mapping mortality in CAT 1-day workshop led by Mandy Wildman, Friday 27th April 2018, 9.30am – 4.30pm To explore the ways in which we can work with the difficult conversations about mortality in ...
12-05-18 CAT and helping clients with unmanageable feelings - offered by CAT SouthTo be held in Romsey, Southampton Presented by Dahlia Maslin This one-day workshop will cover the following: Introduction to personality disorder, including a discussion around the recent British Psychological Society publication: 'The Power T...
22-05-18 Life is about collecting stories - offered by Collaborate#CATnarr18 Life is about collecting stories - what do yours say? A one-day workshop exploring the use of ideas from Narrative Therapy to add a new richness to your practice of Cognitive Analytic Therapy (CAT) Narrative therapy This form of thera...
15-06-18 Two's company, is three a crowdTwo's company, is three a crowd? Including intimate others in sessions of individual CAT Presented by Alison Jenaway and Rajshree Weston #ACAT2318 Overview of the workshop: To consider the different ways of including intimate others in ind...
14-09-18 Two Day Introduction to CAT#ACATintro918 ACAT Introduction to Cognitive Analytic Therapy A two-day introduction to the skills and concepts in practice This highly-rated, short course is offered by ACAT for people new to the CAT way of working Friday, 14th and Saturday, 15t...