CAT 2 Day Introductory Workshop - offered by NTW NHS Foundation Trust
9th November 2017 to 10th November 2017
---
COGNITIVE ANALYTIC THERAPY (CAT) 2-DAY INTRODUCTORY WORKSHOP
THU 9th & FRI 10th NOVEMBER 2017
9.30am – 4.00pm
Provided by NTW Cognitive Analytic Therapy Service, Centre for Specialist Psychological Therapies, Northumberland, Tyne & Wear NHS Foundation Trust
Venue: Centre for Specialist Psychological Therapies, Benfield House, Walkergate Park, Newcastle Upon Tyne
Fees: FREE for NTW staff
£150 for external applicants
This two-day Introductory Workshop aims to offer a basic understanding of the practice and theory of CAT; we will be using a mixture of presentations, small and large group exercises and case discussions. During the Workshop we will:
Outline what CAT involves, for therapist and patient
Explain how CAT understands psychological difficulties (including similarities and differences with other major models of therapy)
Introduce participants to key CAT concepts and methods (such as procedures, reciprocal roles, reformulation letters and diagrams) and give some opportunities to put these into practice
Show how CAT can be used to treat a variety of psychological and personality problems, and
Discuss how patient difficulties can affect the wider team, plus how this can be managed using CAT methods.
The training team consists of the core staff of the NTW CAT Service, part of the Centre for Specialist Psychological Therapies based at Benfield House, Walkergate Park, Newcastle-upon-Tyne. Paula Barnes (Psychological Therapists) is an ACAT-accredited CAT Psychotherapist and Supervisor, and Dr Steve Jefferis (Consultant Clinical Psychologist) is Clinical Lead for the CAT Service, and CAT Practitioner and Supervisor. Paula and Steve are core trainers for the NTW CAT Practitioner Training course, and experienced CAT practitioners and supervisors.
Applications. Early applications are advised as places are limited, and past courses have been over-subscribed. You need to be able to attend both days. Closing date for applications is Monday 16th October and we will confirm your booking by Friday 20th October.
Please see further information and booking form under 'Event Documents' below.
Send applications and other enquiries to:
Email: angela.reay@ntw.nhs.uk
Post: NTW CAT Service, Centre for Specialist Psychological Therapies
Benfield House, Walkergate Park, Benfield Road, Newcastle upon Tyne NE6 4PF
Phone: 0191 287 6100 - Fax: 0191 287 6101
Event Documents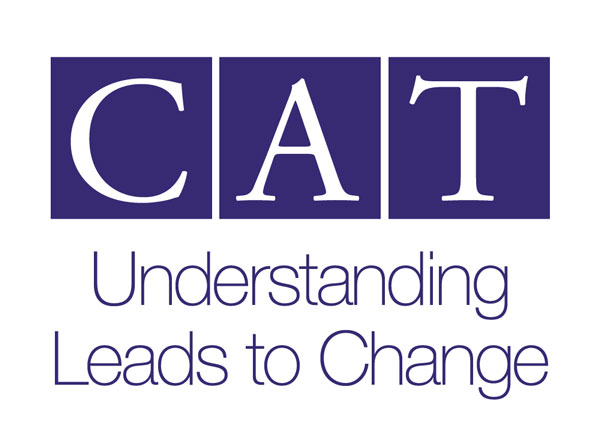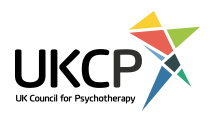 Our Next 9 CPD Events
30-10-17 The 5-Session CAT Approach - offered by Catalyse#CATfive217 Course information: The course is specifically focused on building understanding and skills in using this application of CAT. It aims to: • Enhance understanding and skills to help work with service users who are unable to make us...
03-11-17 ACAT: CAT & Embodiment#ACATemb17 Embodiment, therapeutic space and reducing therapist fatigue This workshop is an exploration of how we may begin creatively to use engagement with our own embodiment as therapists to free up stuck or overwhelming process with challenging...
09-11-17 CAT 2 Day Introductory Workshop - offered by NTW NHS Foundation TrustCOGNITIVE ANALYTIC THERAPY (CAT) 2-DAY INTRODUCTORY WORKSHOP THU 9th & FRI 10th NOVEMBER 2017 9.30am – 4.00pm Provided by NTW Cognitive Analytic Therapy Service, Centre for Specialist Psychological Therapies, Northumberland, Tyne & W...
17-11-17 Working with Self-Harm - A relational approach - offered by CatalyseWorking with self-harm: a relational approach A 1-day workshop led by Clive Turpin and Cheryl Delisser Event Hashtag: #CATshr17 Booking options now open Overview of workshop: People who self-harm can present in many health settings from general ...
19-11-17 Developing Embodied Awareness: A short residential course - offered by Caroline DowerDeveloping Embodied Awareness: A short residential course Sunday 19th to 21st November 2017, Shepherds Dene, Riding Mill, Northumberland Caroline Dower is repeating this well-received workshop, first offered in April 2016. In all relational mode...
28-11-17 Applying CAT in Physical Healthcare Settings - offered by MCAT/PhysCATApplying Cognitive Analytic Therapy (CAT) in Physical Healthcare Settings An MCAT (Midlands CAT)/PhysCAT CPD and Special Interest Day Tuesday 28th November 2017 – 9.30am – 4.30pm (9.15am Registration) QEHB Postgraduate Centre, Mindelso...
30-11-17 2-day workshop in CAT Supervision - offered by Catalyse#CATsup17 Catalyse is offering an intensive 2-day Supervision Workshop for those who are in the processing of becoming ACAT accredited supervisors, those who are considering this step or those wanting to improve their CAT supervision skills. It form...
08-12-17 Our Relational Selves, Narcissistic Wounding & CAT - offered by CAT South WestCAT South West CPD Event Exeter Community Centre Friday 8th December 2017 - 9.30am - 4.30pm Our Relational Selves, Narcissistic Wounding and CAT: An embodied and theoretical exploration Facilitated by Tim Sheard CAT psychotherapist and trainer Thi...
15-12-17 CAT and the Neurosciences - offered by the Sussex Partnership NHS Foundation TrustCognitive Analytic Therapy CPD Afternoon - 12.00 to 5.00 pm #CATinSussexNS Our aim is to help us be more aware of how the neurosciences can inform our practice of psychotherapy and what we notice and reflect on during it, and how they can help us u...