CAT 2 Day Introductory Workshop - offered by NTW NHS Foundation Trust
9th November 2017 to 10th November 2017
---
WARNING! This event has passed.
COGNITIVE ANALYTIC THERAPY (CAT) 2-DAY INTRODUCTORY WORKSHOP
#CATNTWintro
THU 9th & FRI 10th NOVEMBER 2017
9.30am – 4.00pm
Provided by NTW Cognitive Analytic Therapy Service, Centre for Specialist Psychological Therapies, Northumberland, Tyne & Wear NHS Foundation Trust
Venue: Centre for Specialist Psychological Therapies, Benfield House, Walkergate Park, Newcastle Upon Tyne
Fees: FREE for NTW staff
£150 for external applicants
This two-day Introductory Workshop aims to offer a basic understanding of the practice and theory of CAT; we will be using a mixture of presentations, small and large group exercises and case discussions. During the Workshop we will:
Outline what CAT involves, for therapist and patient
Explain how CAT understands psychological difficulties (including similarities and differences with other major models of therapy)
Introduce participants to key CAT concepts and methods (such as procedures, reciprocal roles, reformulation letters and diagrams) and give some opportunities to put these into practice
Show how CAT can be used to treat a variety of psychological and personality problems, and
Discuss how patient difficulties can affect the wider team, plus how this can be managed using CAT methods.
The training team consists of the core staff of the NTW CAT Service, part of the Centre for Specialist Psychological Therapies based at Benfield House, Walkergate Park, Newcastle-upon-Tyne. Paula Barnes (Psychological Therapists) is an ACAT-accredited CAT Psychotherapist and Supervisor, and Dr Steve Jefferis (Consultant Clinical Psychologist) is Clinical Lead for the CAT Service, and CAT Practitioner and Supervisor. Paula and Steve are core trainers for the NTW CAT Practitioner Training course, and experienced CAT practitioners and supervisors.
Applications. Early applications are advised as places are limited, and past courses have been over-subscribed. You need to be able to attend both days. Closing date for applications is Monday 16th October and we will confirm your booking by Friday 20th October.
Please see further information and booking form under 'Event Documents' below.
Send applications and other enquiries to:
Email: angela.reay@ntw.nhs.uk
Post: NTW CAT Service, Centre for Specialist Psychological Therapies
Benfield House, Walkergate Park, Benfield Road, Newcastle upon Tyne NE6 4PF
Phone: 0191 287 6100 - Fax: 0191 287 6101
Event Documents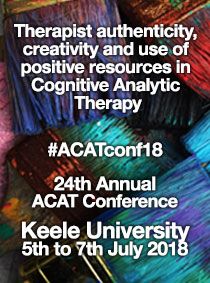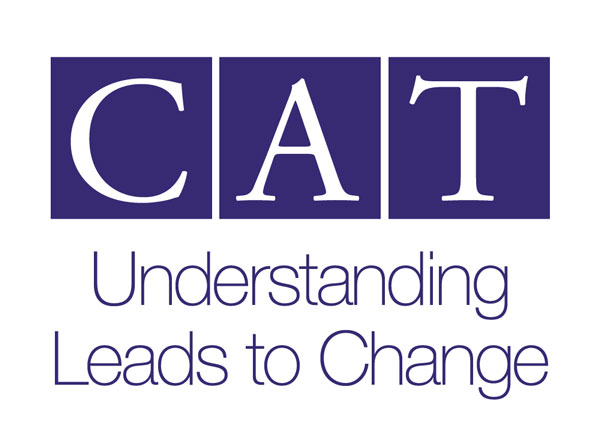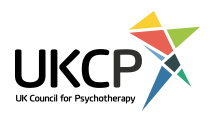 Our Next 7 CPD Events
13-04-18 CAT Research Conference - a joint ACAT & Catalyse eventEncouraging to Engaged ~ A one-day research conference for CAT Practitioners #CATres18 Date: Friday 13th April 2018 Time: 9.30am to 4.30pm Venue: Manchester Conference Centre, Sackville Street, Manchester M1 3BB Flyer & programme now avai...
25-04-18 Unmet needs and Unmanageable Feelings: CAT in Action - offered by South Wales CAT Training LtdUnmet Needs and Unmanageable Feelings: Cognitive Analytic Therapy in Action Jason Hepple, CAT Psychotherapist and Trainer and the former chair of ACAT, presents a day for CAT practitioners, CAT trainees and others interested in CAT. In the morning, ...
27-04-18 Mapping Mortality in CAT - offed by NECATNECAT (North East Cognitive Analytic Therapy) Mapping mortality in CAT 1-day workshop led by Mandy Wildman, Friday 27th April 2018, 9.30am – 4.30pm To explore the ways in which we can work with the difficult conversations about mortality in ...
12-05-18 CAT and helping clients with unmanageable feelings - offered by CAT SouthTo be held in Romsey, Southampton Presented by Dahlia Maslin This one-day workshop will cover the following: Introduction to personality disorder, including a discussion around the recent British Psychological Society publication: 'The Power T...
22-05-18 Life is about collecting stories - offered by Collaborate#CATnarr18 Life is about collecting stories - what do yours say? A one-day workshop exploring the use of ideas from Narrative Therapy to add a new richness to your practice of Cognitive Analytic Therapy (CAT) Narrative therapy This form of thera...
15-06-18 Two's company, is three a crowdTwo's company, is three a crowd? Including intimate others in sessions of individual CAT Presented by Alison Jenaway and Rajshree Weston #ACAT2318 Overview of the workshop: To consider the different ways of including intimate others in ind...
14-09-18 Two Day Introduction to CAT#ACATintro918 ACAT Introduction to Cognitive Analytic Therapy A two-day introduction to the skills and concepts in practice This highly-rated, short course is offered by ACAT for people new to the CAT way of working Friday, 14th and Saturday, 15t...