ACAT's Annual Meeting of Trainers and Supervisors
21st March 2018 to 22nd March 2018
---
This event is Fully Booked.
WARNING! This event has passed.
This event is fully booked, however, if you would like to attend please contact alison.marfell@acat.me.uk as we may be able to accommodate you. Thank you.
ACAT's Annual Meeting of Trainers and Supervisors
Wednesday 21st and Thursday 22nd March 2018
St Anne's College, Oxford, OX2 6HS
#ACATtrain18
From 12 noon on Wednesday to 4 pm Thursday
The meeting is open to all trainers and supervisors, including trainee supervisors to whom we extend a very warm invitation, and also to members of ACAT's committees in this inspiring and welcoming location. The aim of each of the annual meetings has been to create and maintain a connective and fruitful dialogue so that we can monitor and develop the key role of supervisors and trainers in developing CAT practice in all its variety.
The 2016 Trainers and Supervisors Meeting focused on the theme of neuroscience, neurobiology and CAT. One of the outcomes has been the establishment of the new CAT and the Embodied Mind SIG which will be informing the Training Committee on incorporation of embodiment, neurobiology and neuroscience into CAT trainings and developing CPD opportunities. We aim to devote most of our time together this year to thinking about the CAT model of trauma 20 years on, and the challenges to CAT practice, supervision and training that working with trauma presents and how trauma may resonate through training and supervision groups. We are hoping to focus on developments in, and our understanding of, memory and the embodiment of trauma in relation to the CAT Multiple States Model; and issues for training and supervision raised by the use of EMDR and other trauma treatments alongside or within the CAT "envelope" - with a peer led programme that offers a mix of presentations, debate, discussion, group activity - but most importantly the opportunity to share our knowledge and skills with each other and learn from each other.
In addition, there will be space for topics for discussion suggested by delegates. Attendees are therefore invited to think in advance about any areas that they wish to discuss with their peers relevant to CAT training and supervision. Please submit by email to Yvonne Stevens at yjs@pobox.com or Jason Hepple by 1stMarch 2018.
Cost
Includes lunch, evening meal and student accommodation on Wednesday, breakfast and buffet lunch on Thursday.
Whole event early bird booking, available until Thursday 11th January 2018: £145 (online only)
Whole event: £155 (online) from Friday 12th January 2018
Whole event: £170 (cheque or invoice)
How to book
Book and pay by personal credit or debit card online instantly via this webpage (scroll down to Book Now below)
By email attaching the booking form with invoicing information (downloadable below) to: alison.marfell@acat.me.uk
By post enclosing the booking form (downloadable below) with full invoicing information or a cheque to: ACAT, PO Box 6793, Dorchester, DT1 9DL

Terms and Conditions
Please click on this link for our Terms and Conditions
Enquiries:
• Email: alison.marfell@acat.me.uk
• Telephone: 01305 263511
Event Documents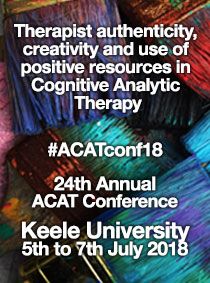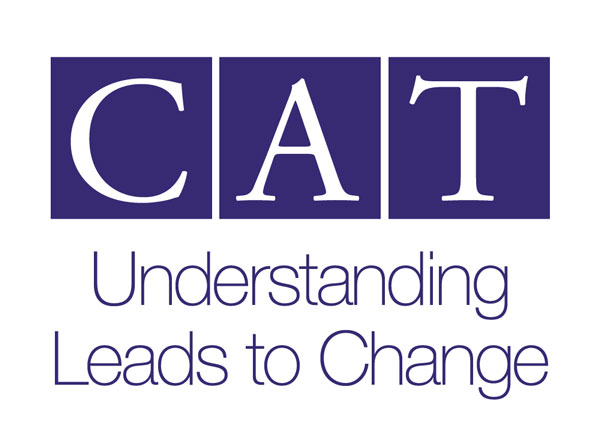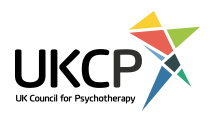 Our Next 6 CPD Events
22-05-18 Life is about collecting stories - offered by Collaborate#CATnarr18 Life is about collecting stories - what do yours say? A one-day workshop exploring the use of ideas from Narrative Therapy to add a new richness to your practice of Cognitive Analytic Therapy (CAT) Narrative therapy This form of thera...
30-05-18 Embodiment, Relational Space & Working with Trauma to the Sense of Self - offered by Catalyse#CATerst18 A two-day workshop with Tim Sheard Overview of workshop: This workshop focuses on how engaging with our own embodiment as therapists may enhance our relational capacities and help free up stuck and overwhelming processes when working wi...
15-06-18 Two's company, is three a crowdTwo's company, is three a crowd? Including intimate others in sessions of individual CAT Presented by Alison Jenaway and Rajshree Weston #ACAT2318 Overview of the workshop: To consider the different ways of including intimate others in ind...
22-06-18 Series of 4 workshops - CAT Embodied Relationship and Therapeutic Space#CATembody A series of four two-day workshops Presented by Tim Sheard Dates: 22 & 23 June 2018, 12 & 13 October 2018, 8 & 9 February 2019, 17 & 18 May 2019 Times: 10.30am to 5.30pm Fridays, 9.00am to 4.00pm Sat...
20-07-18 Exploring Issues of 'Race', Culture & Language within a CAT Framework - offered by Catalyse#CATrcl18 "Exploring Issues of 'Race', Culture & Language within a CAT Framework" led by Jessie Emilion, CAT Psychotherapist & Supervisor Overview of workshop: This day offers an opportunity to develop confidence and s...
14-09-18 ACAT Two Day Introduction to CAT#ACATintro918 ACAT Introduction to Cognitive Analytic Therapy A two-day introduction to the skills and concepts in practice This highly-rated, short course is offered by ACAT for people new to the CAT way of working Friday, 14th and Saturday, 15t...