CAT Research Conference - a joint ACAT & Catalyse event
13th April 2018
---
Encouraging to Engaged ~ A one-day research conference for CAT Practitioners
#CATres18
Date: Friday 13th April 2018
Time: 9.30am to 4.30pm
Venue: Manchester Conference Centre, Sackville Street, Manchester M1 3BB
Flyer & programme now available - see Event Documents below


The lack of research into CAT has threatened its continued success. Now that is changing, thanks to a renewed ACAT research strategy currently in development, more research published, useful and interesting findings and new opportunities to participate in.
Overview of conference:
Cognitive Analytic Therapy is now practised across health care, social care, higher education and in the private sector. It is one of the most widely used psychotherapies for NHS patients with complex mental health needs and as a consultation model gains more impact each year. Yet until recently the research evidence in CAT has lagged behind its popularity, threatening its continued success.
With a renewed ACAT research strategy in development and more CAT research published than ever before, this conference will help you get right up to date with new research findings in CAT. It will also provide support to develop your research ideas or put existing data to work in terms of dissemination and publication.
Every practitioner can benefit from this opportunity, whether as an existing researcher, a research collaborator, a clinician wanting to make better use of evidence in your practice, or to build confidence in your own research activity.
We encourage all within the CAT community to join us for this first joint event between ACAT and Catalyse.
What will the day include?
A range of active and experienced CAT researchers will present their findings plus CAT insights into the process of doing research. Through focused group activities you'll gain support and advice for your own research activity, bearing in mind your ZPD in this area.
Who is it for?
CAT practitioners, psychotherapists and trainees will find this conference is a great way to get right up to date with new research findings in CAT. Also come if:
§ you want to make better use of existing evidence in your practice
§ you are interested in being more research active
§ you are already involved in research
Topics to be covered include:
§ research design
§ feasibility studies
§ qualitative and process research
§ quantitative analysis
§ engaging with research for the first time
Contributors:
Alison Jenaway, Stephen Kellett, Peter Taylor, Katie Ackroyd, Mark Evans, Craig Hallam, Barney Dunn, Frank Margison and Glenys Parry.
Location:
Manchester Conference Centre, Sackville Street, Manchester M1 3BB.
For detailed information on the venue and travel information please visit this link: http://manchesterconferencecentre.com/local-information/
Fees:
£95 (up to 12th March) when booked online
£115 (from 13th March onwards/all invoiced bookings)
A limited number of bursary-supported places at a reduced rate of £50 are on offer on a first-come-first-served basis. These are for individuals who would not obtain funding by their employer and whose personal circumstances makes paying the full fee untenable. If you wish to apply for a bursary-supported place, please do not book through the online booking below but instead contact the administrator at Catalyse with brief details.
To book or for more information please visit https://catalyse.uk.com/training/cpd/encouraging-engaged-friday-13th-april-2018/
Event Documents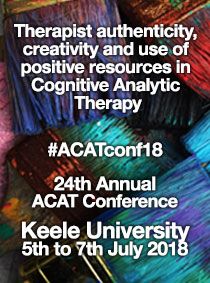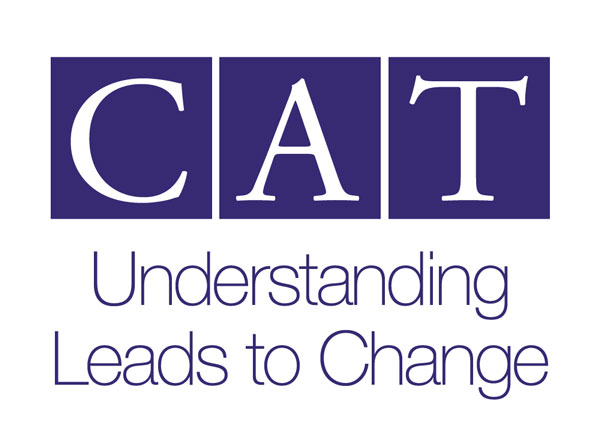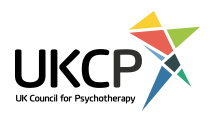 Our Next 10 CPD Events
02-03-18 Youth CAT CPD Day & AGM - Re-integrating YouthYouth CAT CPD event & AGM Re-integrating Youth #YouthCAT18 2nd March 2018, 09.30 – 16.00 Best Western Plus Peterborough Orton Hall Hotel & Spa The Village, Orton Longueville, Peterborough PE2 7DN For information and timetable cont...
09-03-18 ACAT: CAT and the Embodied MindKey Areas in the Application of Neuroscience to Psychotherapy, Trauma and CAT Introduction: A Taster and an Overview #acatemb18 Venue: The Augustana Centre, 30 Thanet Street, London, WC1H 9QH Times: 10am till 4:30pm The aim of this seminar is t...
17-03-18 The Psychotherapist's Self-Care - offered by ConferThe Psychotherapist's Self-Care Developing resilience in relation to the emotional pressures of our work With Elizabeth Wilde-McCormick and Anthea Millar While it is a given that psychotherapists robustly expose themselves to distressing stori...
19-03-18 States, Self-states and State Shifts - offered by CatalyseStates, Self-states & State Shifts: mapping & working with complexity using CAT's Multiple Self States Model A one-day workshop led by Sarah Littlejohn and Dawn Bennett Hashtag: #CATmssm18 Date: Monday 19 March 2018 Time: 10:00a...
21-03-18 ACAT's Annual Meeting of Trainers and SupervisorsACAT's Annual Meeting of Trainers and Supervisors Wednesday 21st and Thursday 22nd March 2018 St Anne's College, Oxford, OX2 6HS #ACATtrain18 From 12 noon on Wednesday to 4 pm Thursday The meeting is open to all trainers and supervisors, ...
13-04-18 CAT Research Conference - a joint ACAT & Catalyse eventEncouraging to Engaged ~ A one-day research conference for CAT Practitioners #CATres18 Date: Friday 13th April 2018 Time: 9.30am to 4.30pm Venue: Manchester Conference Centre, Sackville Street, Manchester M1 3BB Flyer & programme now avai...
12-05-18 Working with CAT and Emotionally Intense Clients - offered by CAT SouthThis one-day workshop will cover the following: Introduction to personality disorder, including a discussion around the recent British Psychological Society publication: 'The Power Threat Meaning Framework'. CAT tools and approaches - what ...
22-05-18 Life is about collecting stories - offered by Collaborate#CATnarr18 Life is about collecting stories - what do yours say? A one-day workshop exploring the use of ideas from Narrative Therapy to add a new richness to your practice of Cognitive Analytic Therapy (CAT) Narrative therapy This form of thera...
15-06-18 Two's company, is three a crowdTwo's company, is three a crowd? Including intimate others in sessions of individual CAT Presented by Alison Jenaway and Rajshree Weston #ACAT2318 Overview of the workshop: To consider the different ways of including intimate others in ind...
14-09-18 Two Day Introduction to CAT#ACATintro918 ACAT Introduction to Cognitive Analytic Therapy A two-day introduction to the skills and concepts in practice This highly-rated, short course is offered by ACAT for people new to the CAT way of working Friday, 14th and Saturday, 15t...