The Psychotherapist's Self-Care - offered by Confer
17th March 2018
---
The Psychotherapist's Self-Care
Developing resilience in relation to the emotional pressures of our work
With Elizabeth Wilde-McCormick and Anthea Millar
While it is a given that psychotherapists robustly expose themselves to distressing stories and painful emotions, we may find that we are unexpectedly thrown by working with a particular person or psychological condition. Even the most experience therapist can feel disarmed or threatened: indirect exposure to trauma of a particular kind can unexpectedly trigger a therapist's historical trauma; being verbally attacked may be particularly stressful for another. It is important to know and to accept these pressure points and vulnerabilities so they can be thought about creatively. A relational understanding of feeling under attack in the countertransference, for example, would allow for the inclusion of our own history to be noted, but would also suggest that something has occurred within the therapeutic couple that is an opportunity for deeper understanding of the client or patient's inner world. We will be examining our personal triggers and how to develop resilience when our own energy or equilibrium is threatened by work with particular people. Secondary trauma, burnout and hyperarousal will be considered, and skills for restoring affect regulation when we are under extreme pressure will be offered.
Speakers:
Elizabeth Wilde-McCormick
Elizabeth Wilde McCormick has been practicing as a psychotherapist for over thirty years in both private and NHS settings. Her background is in Transpersonal and Humanistic Psychology, Social Psychiatry, Cognitive Analytic Therapy, Sensorimotor Psychotherapy and Mindfulness Based Stress Reduction.

She is a Founder member of the Association for Cognitive Analytic Therapy and the author of a number of books including Surviving Breakdown; Living On The Edge. And with Nigel Wellings: Nothing To Lose; Transpersonal Psychotherapy Theory and Practice. A fifth edition of Change For The Better, the CAT self help book was published in 2017
Anthea Millar
Anthea Millar is a BACP Senior Accredited Psychotherapist with 35 years' experience. She has a busy therapy and supervision practice, and is regularly invited to provide training in supervision and trauma therapy both in the UK and abroad. Increasing her understanding of the most effective ways to work with trauma through ongoing specialised training has been a long time concern. Anthea's first career as a speech and language therapist, when she worked with serious neurological trauma, set the scene for her interest in psychological as well as physical trauma. Anthea is a founder and a co-director of Cambridge Supervision Training, www.cambridgesupervisiontraining.com and a co-author of Practical Supervision: How to become a Supervisor for the Helping Professions (JKP 2014).
http://confer.uk.com/selfcare.html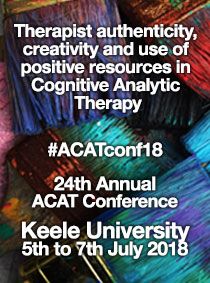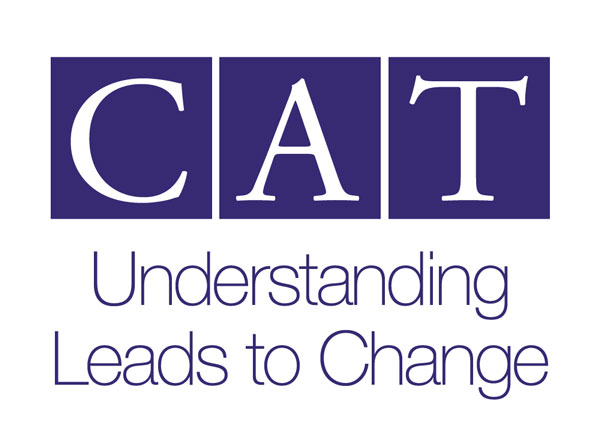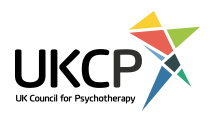 Our Next 10 CPD Events
02-03-18 Youth CAT CPD Day & AGM - Re-integrating YouthYouth CAT CPD event & AGM Re-integrating Youth #YouthCAT18 2nd March 2018, 09.30 – 16.00 Best Western Plus Peterborough Orton Hall Hotel & Spa The Village, Orton Longueville, Peterborough PE2 7DN For information and timetable cont...
09-03-18 ACAT: CAT and the Embodied MindKey Areas in the Application of Neuroscience to Psychotherapy, Trauma and CAT Introduction: A Taster and an Overview #acatemb18 Venue: The Augustana Centre, 30 Thanet Street, London, WC1H 9QH Times: 10am till 4:30pm The aim of this seminar is t...
17-03-18 The Psychotherapist's Self-Care - offered by ConferThe Psychotherapist's Self-Care Developing resilience in relation to the emotional pressures of our work With Elizabeth Wilde-McCormick and Anthea Millar While it is a given that psychotherapists robustly expose themselves to distressing stori...
19-03-18 States, Self-states and State Shifts - offered by CatalyseStates, Self-states & State Shifts: mapping & working with complexity using CAT's Multiple Self States Model A one-day workshop led by Sarah Littlejohn and Dawn Bennett Hashtag: #CATmssm18 Date: Monday 19 March 2018 Time: 10:00a...
21-03-18 ACAT's Annual Meeting of Trainers and SupervisorsACAT's Annual Meeting of Trainers and Supervisors Wednesday 21st and Thursday 22nd March 2018 St Anne's College, Oxford, OX2 6HS #ACATtrain18 From 12 noon on Wednesday to 4 pm Thursday The meeting is open to all trainers and supervisors, ...
13-04-18 CAT Research Conference - a joint ACAT & Catalyse eventEncouraging to Engaged ~ A one-day research conference for CAT Practitioners #CATres18 Date: Friday 13th April 2018 Time: 9.30am to 4.30pm Venue: Manchester Conference Centre, Sackville Street, Manchester M1 3BB Flyer & programme now avai...
12-05-18 Working with CAT and Emotionally Intense Clients - offered by CAT SouthThis one-day workshop will cover the following: Introduction to personality disorder, including a discussion around the recent British Psychological Society publication: 'The Power Threat Meaning Framework'. CAT tools and approaches - what ...
22-05-18 Life is about collecting stories - offered by Collaborate#CATnarr18 Life is about collecting stories - what do yours say? A one-day workshop exploring the use of ideas from Narrative Therapy to add a new richness to your practice of Cognitive Analytic Therapy (CAT) Narrative therapy This form of thera...
15-06-18 Two's company, is three a crowdTwo's company, is three a crowd? Including intimate others in sessions of individual CAT Presented by Alison Jenaway and Rajshree Weston #ACAT2318 Overview of the workshop: To consider the different ways of including intimate others in ind...
14-09-18 Two Day Introduction to CAT#ACATintro918 ACAT Introduction to Cognitive Analytic Therapy A two-day introduction to the skills and concepts in practice This highly-rated, short course is offered by ACAT for people new to the CAT way of working Friday, 14th and Saturday, 15t...