Life is about collecting stories - offered by Collaborate
22nd May 2018
---
This event is Fully Booked.
WARNING! This event has passed.
#CATnarr18
Life is about collecting stories - what do yours say?
A one-day workshop exploring the use of ideas from Narrative Therapy to add a new richness to your practice of Cognitive Analytic Therapy (CAT)
Narrative therapy
This form of therapy, developed in the 1970s, mainly by Michael White and David Epston, seeks to help people identify their values, skills and knowledge in order to overcome their problems. The therapist encourages the client to explore the history of these qualities, and to co-author a new narrative which often challenges the dominant cultural view.
"Narrative therapy seeks to be a respectful, non-blaming approach to counselling and community work, which centres people as the experts in their own lives. It views problems as separate from people and assumes people have many skills, competencies, beliefs, values, commitments and abilities that will assist them to reduce the influence of problems in their lives."
From "What is Narrative Therapy? An easy-to-read introduction by Alice Morgan.
After this workshop you will:
Understand the theoretical ideas behind Narrative Therapy.
Know how to use some techniques from Narrative Therapy, such as language use, externalisation, deconstruction and re-authoring,
Know how you can integrate Narrative Therapy in a CAT framework.
Have heard clinical examples where Narrative Therapy and CAT have been combined.
Have experienced the power of Narrative Therapy for yourself through using the Tree of Life.
Who is the workshop for?
CAT therapists who are interested in adding some more creative ways of working to their repertoire. Attendees can expect an interactive session, with opportunities to try-out new lines of questioning in a safe environment, experiment with new tools, and build an even stronger skillset.
Facilitator:
Emma Offord is a clinical psychologist, working with the Addenbrooke's Hospital liaison psychiatry team, and also in private practice. She is an experienced Narrative therapist. Having recently done some training in Cognitive Analytic Therapy, Emma is starting to explore how to integrate CAT with Narrative Therapy.
When is the workshop?
Tuesday 22nd May 2018 from 9.30am to 4pm
Where is it?
The Cass Centre, Cambridge, CB2 8BS
If you have any questions please feel free to contact alisonjenaway@gmail.com
What is the cost?
£90 including lunch for online bookings (see booking information below).
Event Documents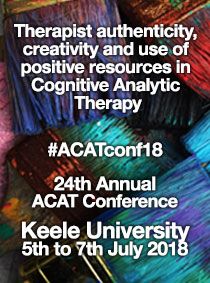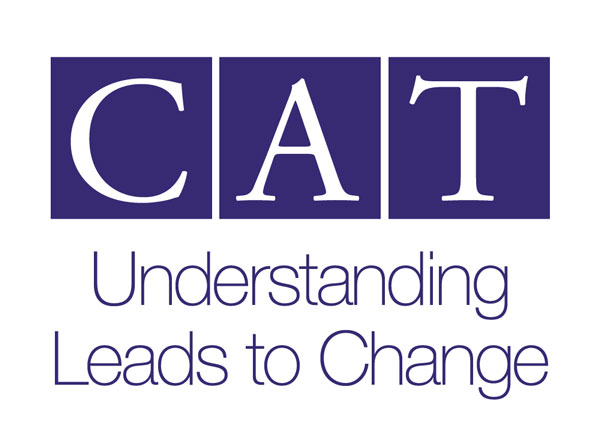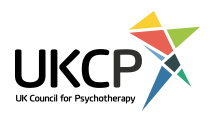 Our Next 6 CPD Events
21-09-18 ACAT: Understanding and resolving ruptures in the therapeutic relationship#ACATRup18 Overview / aims Decades of psychotherapy research demonstrates that the therapeutic relationship is fundamental to good outcomes in any therapy. Yet problems and ruptures to the therapeutic relationship are common and stressful, and they...
19-10-18 ACAT: Clinical Applications of Bakhtin in CAT - Dialogism in Action#ACATBakhtin18 Clinical Applications of Bakhtin in CAT – Dialogism in Action A practical one-day workshop that aims to bridge the meaning gap between the theory of dialogism and clinical practice in CAT Overview / aims Do you ever find your...
26-10-18 CAT & EMDR#ACATEMDR18 Presented by Mark Walker More information will be available soon...
08-11-18 An Introduction to Cognitive Analytic Therapy - offered by Sussex Partnership NHS Foundation Trust#CATinSussexIntro An Introduction to Cognitive Analytic Therapy A two-day course for mental health professionals Thursday 8th and Friday 9th November 2018 Conference Room 2, East Brighton Community Mental Health Centre, Brighton Genera...
30-11-18 PhysCAT Day#PhysCAT18 More information to follow soon...
30-11-18 CAT, ID & Trauma Conference - offered by the CAT LD Special Interest GroupCAT, ID and Trauma This conference is for people working or connected with intellectual disabilities who are interested in how the relational model of Cognitive Analytic Therapy can help us to navigate around complex situations. We know how trauma h...