Mapping Mortality in CAT - offered by NECAT
27th April 2018
---
NECAT (North East Cognitive Analytic Therapy)
Mapping mortality in CAT
1-day workshop led by Mandy Wildman, Friday 27th April 2018, 9.30am – 4.30pm
To explore the ways in which we can work with the difficult conversations about mortality in therapeutic encounters
As psychotherapists, practitioners and clinicians we concern ourselves with the human dilemmas, difficulties, fears, distress and other preoccupations that life brings. We could perhaps say that our work is about understanding the human condition. In our lives we all constantly manage the tensions between opposites, moving between confidence and doubt, belonging and isolation, sickness and health, life and death. Our mortality is often not a subject that we find easy to approach, either with ourselves or with our clients and patients, but it is woven into every part of our life story.
This study day is designed to bring compassion, respect, and some humour, to a subject that can induce guilt, shame, confusion and anger. Its aim is to allow us to feel more at ease with our feelings, more confident in expressing them and more comfortable in talking with our clients about their experiences, as they present in our CAT work.
Who is it for?
Qualified and trainee CAT therapists and other therapists with knowledge and understanding of CAT, including familiarity with mapping and reciprocal roles.
Mandy Wildman has worked in social care and health settings for approx 25 years, taking early retirement in 2013 to focus on working privately. More recently, due to both casework and personal experience, she has worked much to understand issues relating to mortality and to try to understand these within a CAT framework.
For more information and booking please download the flyer / application form below.
Event Documents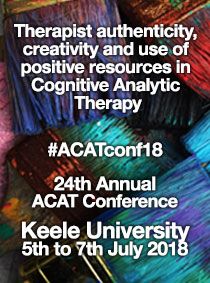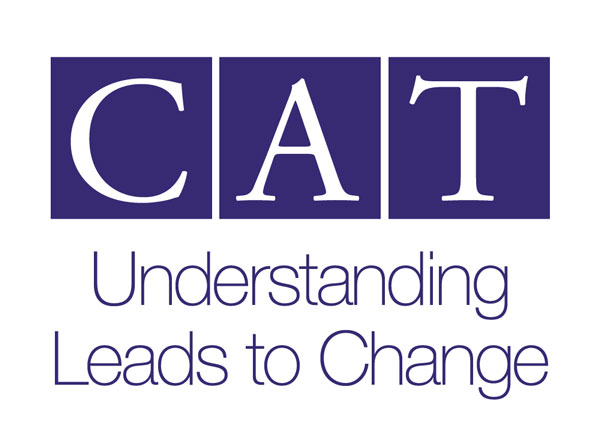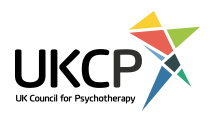 Our Next 8 CPD Events
25-04-18 Unmet needs and Unmanageable Feelings: CAT in Action - offered by South Wales CAT Training LtdUnmet Needs and Unmanageable Feelings: Cognitive Analytic Therapy in Action #SWCATun18 Jason Hepple, CAT Psychotherapist and Trainer and the former chair of ACAT, presents a day for CAT practitioners, CAT trainees and others interested in CAT. In ...
27-04-18 Mapping Mortality in CAT - offered by NECATNECAT (North East Cognitive Analytic Therapy) Mapping mortality in CAT 1-day workshop led by Mandy Wildman, Friday 27th April 2018, 9.30am – 4.30pm To explore the ways in which we can work with the difficult conversations about mortality in ...
12-05-18 CAT and helping clients with unmanageable feelings - offered by CAT SouthUnfortunatley this event has been postponed. To be held in Romsey, Southampton Presented by Dahlia Maslin This one-day workshop will cover the following: Introduction to personality disorder, including a discussion around the recent British Ps...
22-05-18 Life is about collecting stories - offered by Collaborate#CATnarr18 Life is about collecting stories - what do yours say? A one-day workshop exploring the use of ideas from Narrative Therapy to add a new richness to your practice of Cognitive Analytic Therapy (CAT) Narrative therapy This form of thera...
30-05-18 Embodiment, Relational Space & Working with Trauma to the Sense of Self - offered by Catalyse#CATerst18 A two-day workshop with Tim Sheard Overview of workshop: This workshop focuses on how engaging with our own embodiment as therapists may enhance our relational capacities and help free up stuck and overwhelming processes when working wi...
15-06-18 Two's company, is three a crowdTwo's company, is three a crowd? Including intimate others in sessions of individual CAT Presented by Alison Jenaway and Rajshree Weston #ACAT2318 Overview of the workshop: To consider the different ways of including intimate others in ind...
22-06-18 Series of 4 workshops - CAT Embodied Relationship and Therapeutic Space#CATembody A series of four two-day workshops Presented by Tim Sheard Dates: 22 & 23 June 2018, 12 & 13 October 2018, 8 & 9 February 2019, 17 & 18 May 2019 Times: 10.30am to 5.30pm Fridays, 9.00am to 4.00pm Sat...
14-09-18 Two Day Introduction to CAT#ACATintro918 ACAT Introduction to Cognitive Analytic Therapy A two-day introduction to the skills and concepts in practice This highly-rated, short course is offered by ACAT for people new to the CAT way of working Friday, 14th and Saturday, 15t...