Embodiment, Relational Space & Working with Trauma to the Sense of Self - offered by Catalyse
30th May 2018 to 31st May 2018
---
WARNING! This event has passed.
#CATerst18
A two-day workshop with Tim Sheard
Overview of workshop:
This workshop focuses on how engaging with our own embodiment as therapists may enhance our relational capacities and help free up stuck and overwhelming processes when working with clients who have experienced significant developmental trauma. At the same time this may make us more aware of the significant stress and burden we can so easily take on in this work. We will explore how such stress may be understood to be an unrecognised form of collusive reciprocation. Last, but not least, it will provide an opportunity to learn and practise skills potentially to reduce this burdening.
A particular focus will be the narcissistic pole of developmental trauma, and associated unmanageable experiences of shame, self disgust, emptiness, and contact with a sense of self being experienced as traumatic or annihilating. This is in contrast to a focus on abuse, abandonment and rescue, which are perhaps more usually a target for work in cognitive analytic therapy (CAT).
Aims and learning outcomes:
Over the two days of this workshop, there will be opportunity to:
§ Learn ways to engage with your own embodiment as a therapist.
§ Discover how embodiment can enhance your relational capacities, open relational space and free up stuck or overwhelming process when working with complex developmental trauma.
§ Gain an embodied sense of how this burdening can be understood as a damaging form of collusive reciprocation, often unrecognised as it is hidden in bodily burdening of the therapist. In other therapeutic frames this may be understood as dysregulation or vicarious traumatising of the therapist.
§ Develop embodied insight into ways you may be taking burdens from your clients and carrying them inside your body. This may result in stress, tiredness, exhaustion, burnout and vicarious traumatisation.
§ Learn and practise how to reduce therapist burdening using embodiment skills.
§ Explore in particular the relational challenges of working with narcissistic wounding and how embodiment can support the therapist to creatively interrupt narcissistic procedures.
§ Begin to explore how the therapeutic relationship takes place in an embodied relational field, not simply between two reflective "minds", and how embodiment skills may render it more tangible. This may help clarify the kind of relational presence we offer as therapists while supporting the development of healthy self-to-self reciprocal roles to resource us in the therapy room.
§ Touch on our crucial but perhaps intangible experience of a sense of self, that of some sense of separate identity while in relationship with others. This may open up new perspectives on therapeutic and relational space, containment, and how relationship may be mediated through embodied presence.
https://catalyse.uk.com/training/cpd/embodiment-relational-space-working-trauma-sense-self-30-31-may-2018
Event Documents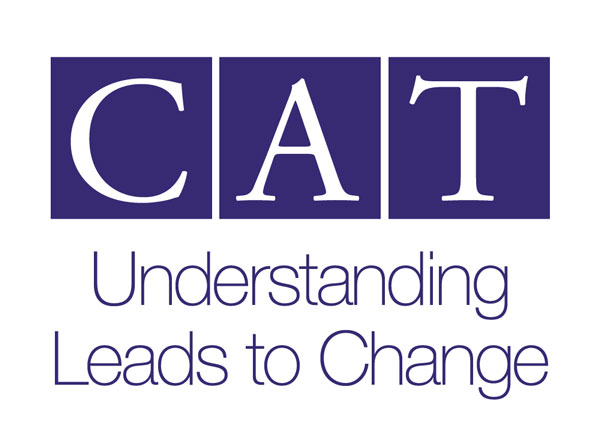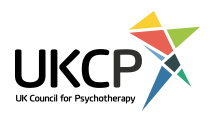 Our Next 13 CPD Events
21-09-18 ACAT: Understanding and resolving ruptures in the therapeutic relationship#ACATRup18 Blog: Robert has published two short blogs linked to this event. The first covers some of the ideas and research behind it. You can read it by clicking on this link http://bit.ly/2MbMsS3 The second blog looks more closely at the idea...
28-09-18 Managing Work Pressure - offered by NECATNECAT (North East Cognitive Analytic Therapy) Managing Work Pressure 1-day workshop led by Dr Lawrence Welch, Friday 28th September 2018 9.30am – 4.30pm Developing our personal awareness of the pressures created by high level managers and d...
19-10-18 ACAT: Clinical Applications of Bakhtin in CAT - Dialogism in Action#ACATBakhtin18 Clinical Applications of Bakhtin in CAT – Dialogism in Action A practical one-day workshop that aims to bridge the meaning gap between the theory of dialogism and clinical practice in CAT Overview / aims Do you ever find your...
26-10-18 ACAT: CAT & EMDR#ACATEMDR18 Integrating EMDR into CAT Theoretical and Practical Considerations Presented by Alison Jenaway and Mark Walker Overview / aims Increasing numbers of CAT therapists are also training in EMDR and exploring how the two approaches can be ...
05-11-18 The 5-Session CAT Approach - offered by CatalyseThe 5-Session CAT Approach : Skills Training - Using CAT to inform care planning whilst working jointly with the service user and the care co-ordinator Led by Angela Carradice & Dawn Bennett The course is specifically focused on building und...
08-11-18 An Introduction to Cognitive Analytic Therapy - offered by Sussex Partnership NHS Foundation Trust#CATinSussexIntro An Introduction to Cognitive Analytic Therapy A two-day course for mental health professionals Thursday 8th and Friday 9th November 2018 Conference Room 2, East Brighton Community Mental Health Centre, Brighton Genera...
15-11-18 States, self-States and State Shifts - offered by MCATStates, Self-States & State Shifts Working with complexity using CAT's Multiple Self States Model A one-day skills-based workshop led by Sarah Littlejohn & Dawn Bennett Date Thursday 15th November 2018: 9.45am to 4.00pm Venue ...
30-11-18 PhysCAT Day - offered by Alison Jenaway#PhysCAT18 PhysCAT Special Interest Day IBMS London 10am to 4.30pm, with an optional basic introduction to CAT from 9am to 9.45am for those with little CAT experience. Relevant to all those working within Physical Healthcare settings who are inter...
30-11-18 CAT, ID & Trauma Conference - offered by the CAT LD Special Interest GroupCAT, ID and Trauma This conference is for people working or connected with intellectual disabilities who are interested in how the relational model of Cognitive Analytic Therapy can help us to navigate around complex situations. We know how trauma h...
01-03-19 ACAT: Embodied Presence and the Observing SelfMore information to follow soon - date subject to change Regulating Affect, Processing Experience and Enriching Natural Self-Awareness Based on practices used with patients derived from the published work of psychotherapists informed by interperso...
15-03-19 ACAT: CAT and PsychosisMore information to follow shortly. Presenters: Claire Seddon and Alex Perry...
29-03-19 ACAT: CAT with CouplesMore information to follow shortly Presenter: Maryanne Steele ...
17-05-19 One day conference celebrating 25 years of CAT Practitioner Training in the North - Catalyse#CAT25conf Catalyse invites you to celebrate 25 years of CAT Practitioner Training in the North One day conference on Friday 17th May 2019 Chancellors Hotel & Conference Centre, Manchester This one day conference aims to share, acknowledge and ...