Exploring Issues of 'Race', Culture & Language within a CAT Framework - offered by Catalyse
20th July 2018
---
#CATrcl18
"Exploring Issues of 'Race', Culture & Language within a CAT Framework" led by Jessie Emilion, CAT Psychotherapist & Supervisor
Overview of workshop:
This day offers an opportunity to develop confidence and skills for working with difference and diversity, and a language to describe such work, within a CAT-informed framework. The day will be relevant to therapeutic work with people from a range of diverse communities, including refugees, those seeking asylum, and those needing language support through an interpreter.
Workshop outline:
Jessie will draw upon her extensive experience of using and developing cognitive analytic therapy in clinical practice, supervision and training in the UK, India and Qatar. Combining presentation and discussion, the day aims to support participants to:
Explore how 'race', culture and language affect the development of self and reciprocal roles at individual and societal levels
Understand more about identity, internalised racism and intergenerational roles, for both therapist and client, and how these effect therapy process and dynamics
Recognise and develop more ease in addressing power dynamics in the alliance
Understand the process and complexities of language when working in a triadic relationship with the support of an interpreter, including impacts on the therapeutic alliance
Who is it for?
The day will be of benefit to trainee and qualified CAT practitioners and psychotherapists.
Other therapists with some familiarity with cognitive analytic therapy are also welcome to attend.
To book or for more information please visit https://catalyse.uk.com/training/cpd/exploring-issues-of-race-culture-and-language-within-a-cat-framework-20-july-2018/
Event Documents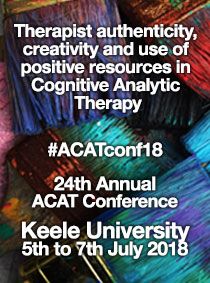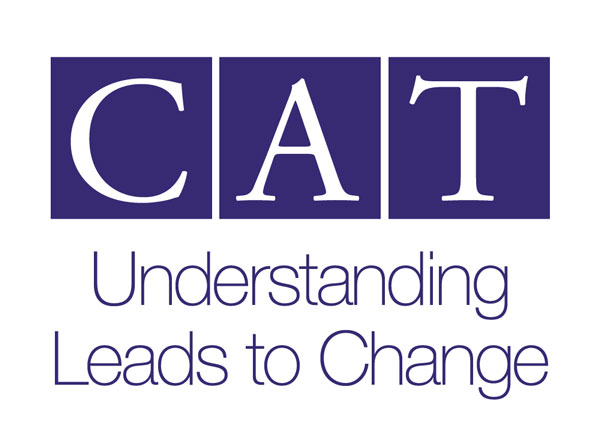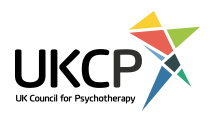 Our Next 6 CPD Events
22-05-18 Life is about collecting stories - offered by Collaborate#CATnarr18 Life is about collecting stories - what do yours say? A one-day workshop exploring the use of ideas from Narrative Therapy to add a new richness to your practice of Cognitive Analytic Therapy (CAT) Narrative therapy This form of thera...
30-05-18 Embodiment, Relational Space & Working with Trauma to the Sense of Self - offered by Catalyse#CATerst18 A two-day workshop with Tim Sheard Overview of workshop: This workshop focuses on how engaging with our own embodiment as therapists may enhance our relational capacities and help free up stuck and overwhelming processes when working wi...
15-06-18 Two's company, is three a crowdTwo's company, is three a crowd? Including intimate others in sessions of individual CAT Presented by Alison Jenaway and Rajshree Weston #ACAT2318 Overview of the workshop: To consider the different ways of including intimate others in ind...
22-06-18 Series of 4 workshops - CAT Embodied Relationship and Therapeutic Space#CATembody A series of four two-day workshops Presented by Tim Sheard Dates: 22 & 23 June 2018, 12 & 13 October 2018, 8 & 9 February 2019, 17 & 18 May 2019 Times: 10.30am to 5.30pm Fridays, 9.00am to 4.00pm Sat...
20-07-18 Exploring Issues of 'Race', Culture & Language within a CAT Framework - offered by Catalyse#CATrcl18 "Exploring Issues of 'Race', Culture & Language within a CAT Framework" led by Jessie Emilion, CAT Psychotherapist & Supervisor Overview of workshop: This day offers an opportunity to develop confidence and s...
14-09-18 ACAT Two Day Introduction to CAT#ACATintro918 ACAT Introduction to Cognitive Analytic Therapy A two-day introduction to the skills and concepts in practice This highly-rated, short course is offered by ACAT for people new to the CAT way of working Friday, 14th and Saturday, 15t...