States, self-States and State Shifts - offered by MCAT
15th November 2018
---
States, Self-States & State Shifts
Working with complexity using CAT's Multiple Self States Model
A one-day skills-based workshop led by Sarah Littlejohn & Dawn Bennett
Date Thursday 15th November 2018: 9.45am to 4.00pm
Venue Queen Alexandra College, 49 Court Oak Road, Harborne, Birmingham, B17 9TG
Cost Early Bird Rate £100 (Includes lunch and refreshments)
Workshop Outline
This day offers an opportunity to develop competencies for working with client experiences of powerful states of mind and state shifts in direct work:
learning will be structured around real clinical material
helping participants recognise and identify states and self-states
building skills in mapping complex material, tracking states and shifts
using material to demonstrate competencies for working with in-session enactments
offering opportunities for skills practice through experiential small group work
Who is it for?
This day is for clinicians wishing to deepen their knowledge and skills in working with complex interpersonal dynamics, including in work with people attracting a diagnosis of "personality disorder" - Trainee CAT practitioner, Qualified CAT practitioners & psychotherapists, Other therapists with considerable experience & skills in Cognitive Analytic Therapy
Where is it being held?
The venue is an extremely welcoming special school which is located in the heart of Birmingham, close to the M5, the city centre and bus stops in the centre of Harborne. There is onsite parking, for which you will be issued with a parking permit which must be displayed on the dashboard of your car.
As part of the school's safeguarding procedures, all visitors must produce photo ID (eg NHS ID, driving licence) on arrival at reception.
Who are the trainers?
Sarah Littlejohn is a CAT Psychotherapist and is an accredited supervisor and trainer. She has been a lead trainer for the Catalyse Practitioner Training for more than 20 years and provides supervision for Practitioner trainees and for IRRAPT trainees. Sarah runs introductory CAT workshops to a range of professionals each year. She has been a past chair of both ACAT's Training Committee and Catalyse Executive. She is particularly interested in how CAT provides a framework for the early formulation of complexity and uses of the therapeutic relationship.
Dawn Bennett is a CAT Psychotherapist, supervisor and trainer. She is Co-ordinator of the two year Catalyse Practitioner Training course, has a lead role in ACAT's Training Committee and is current chair of Catalyse Executive. Her research is on resolving ruptures in the alliance and CAT competences and she is currently working in related projects for ACAT. In her NHS role she has run CAT skills courses for generic mental health workers in community and in-patient teams and is interested in promoting psychologically informed care.
TO MAKE A BOOKING PLEASE GO TO EVENTBRITE:
https://www.eventbrite.co.uk/e/cat-states-self-states-and-state-shifts-tickets-50085199179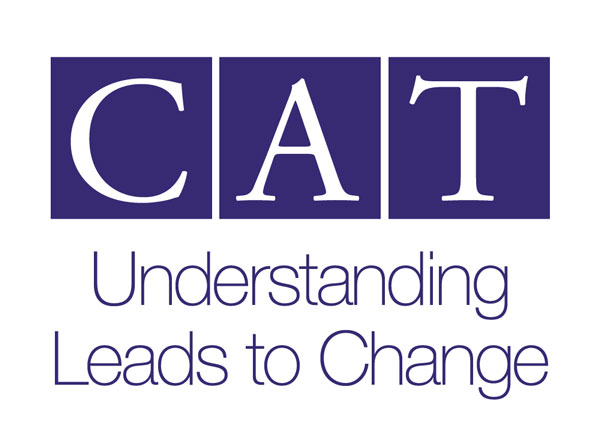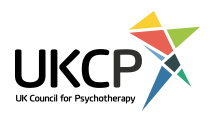 Our Next 12 CPD Events
28-09-18 Managing Work Pressure - offered by NECATNECAT (North East Cognitive Analytic Therapy) Managing Work Pressure 1-day workshop led by Dr Lawrence Welch, Friday 28th September 2018 9.30am – 4.30pm Developing our personal awareness of the pressures created by high level managers and d...
19-10-18 ACAT: Clinical Applications of Bakhtin in CAT - Dialogism in Action#ACATBakhtin18 Clinical Applications of Bakhtin in CAT – Dialogism in Action A practical one-day workshop that aims to bridge the meaning gap between the theory of dialogism and clinical practice in CAT Overview / aims Do you ever find your...
26-10-18 ACAT: CAT & EMDR#ACATEMDR18 Integrating EMDR into CAT Theoretical and Practical Considerations Presented by Alison Jenaway and Mark Walker Overview / aims Increasing numbers of CAT therapists are also training in EMDR and exploring how the two approaches can be ...
05-11-18 The 5-Session CAT Approach - offered by CatalyseThe 5-Session CAT Approach : Skills Training - Using CAT to inform care planning whilst working jointly with the service user and the care co-ordinator Led by Angela Carradice & Dawn Bennett The course is specifically focused on building und...
08-11-18 An Introduction to Cognitive Analytic Therapy - offered by Sussex Partnership NHS Foundation Trust#CATinSussexIntro An Introduction to Cognitive Analytic Therapy A two-day course for mental health professionals Thursday 8th and Friday 9th November 2018 Conference Room 2, East Brighton Community Mental Health Centre, Brighton Genera...
15-11-18 States, self-States and State Shifts - offered by MCATStates, Self-States & State Shifts Working with complexity using CAT's Multiple Self States Model A one-day skills-based workshop led by Sarah Littlejohn & Dawn Bennett Date Thursday 15th November 2018: 9.45am to 4.00pm Venue ...
30-11-18 PhysCAT Day - offered by Alison Jenaway#PhysCAT18 PhysCAT Special Interest Day IBMS London 10am to 4.30pm, with an optional basic introduction to CAT from 9am to 9.45am for those with little CAT experience. Relevant to all those working within Physical Healthcare settings who are inter...
30-11-18 CAT, ID & Trauma Conference - offered by the CAT LD Special Interest GroupCAT, ID and Trauma This conference is for people working or connected with intellectual disabilities who are interested in how the relational model of Cognitive Analytic Therapy can help us to navigate around complex situations. We know how trauma h...
01-03-19 ACAT: Embodied Presence and the Observing SelfMore information to follow soon - date subject to change Regulating Affect, Processing Experience and Enriching Natural Self-Awareness Based on practices used with patients derived from the published work of psychotherapists informed by interperso...
15-03-19 ACAT: CAT and PsychosisMore information to follow shortly. Presenters: Claire Seddon and Alex Perry...
29-03-19 ACAT: CAT with CouplesMore information to follow shortly Presenter: Maryanne Steele ...
17-05-19 One day conference celebrating 25 years of CAT Practitioner Training in the North - Catalyse#CAT25conf Catalyse invites you to celebrate 25 years of CAT Practitioner Training in the North One day conference on Friday 17th May 2019 Chancellors Hotel & Conference Centre, Manchester This one day conference aims to share, acknowledge and ...