Previous Page
Cognitive Analytic Therapy (CAT) in forensic services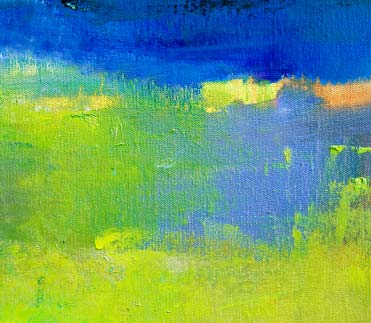 CAT is increasingly being used in forensic services. It is being used in many different ways including in individual and group therapy with clients/patients, in combination with other therapies such as music therapy and CBT, to inform and guide multi-disciplinary team (MDT) working, and in teaching and developing staff in interacting with complex and challenging clients/patients.

The following is an example of CAT-informed MDT work with a woman patient in a secure setting. Amy is a thirty five year old woman with a history of abuse, offending, and self injury. In her interactions with her clinical team she would often cry throughout her monthly reviews and it was often felt within the team that whatever the team did, nothing was ever good enough. She refused to engage with psychologists or other therapists. She was self injuring on a regular basis and in different ways. At times members of the clinical team were feeling hopeless and very frustrated with Amy.

Using a CAT approach to team working the team psychologist (a CAT psychotherapist) worked with the team, Amy's Named Nurse and Amy to:
Notice and name Amy's patterns of relating to herself and others
For example, how Amy's overwhelming distress when she was seen at monthly team reviews meant that it was hard to get a picture of how things were for her which may have reinforced underlying feelings of being unsupported and alone with her problems.

How she would push people including team members away from her as if she did not deserve care and other good things. This was in line with Amy's own accounts of not feeling that she deserved good things.
Discuss within the team the patterns team members were getting into in their interactions with Amy and relate these to Amy's history.
For example, feeling overwhelmed by Amy's distress team members were at times appearing to cut off from her distress which seemed only serve to exacerbate her distress. This paralleled Amy's history of cutting off from traumatic experiences in order to cope. Also, at times team members and Amy could be drawn into being rejecting and punitive towards each other. Again this paralleled Amy's experiences both of being abused and enacting punishment and abuse against herself and towards others.
Name what clinical team members were noticing with Amy
For example team members started to acknowledge the distress Amy was showing and convey that they wanted to understand how things were for her. This acknowledgement seemed to lessen her distress and facilitated her engagement with the team.
Challenge unhelpful patterns and encourage team members and Amy to relate positively to each other
This included team members' explicitly naming their commitment to working with Amy and their hope for Amy's future, team members encouraging each other to stay positive, and team members working with Amy to consider other coping strategies besides harming herself.
'helped everyone on the team to work more therapeutically with the patient ... and got people at a very practical level to understand CAT'
Since adopting a CAT informed approach to team working Amy is relating to and interacting well with her clinical team, more able to talk about her problems, has started and continues to engage with a DBT therapist, has significantly reduced her frequency of self injury, and has requested individual CAT therapy.
On reflecting on this piece of work the team psychiatrist said the intervention 'encouraged everyone on the team to think about how they related to the patient'. She gave an example of how she personally benefitted from feedback such as 'These are the roles you are both taking and that matches with what happened before in the patient's history'. She said that the intervention 'helped everyone on the team to work more therapeutically with the patient, promoted CAT and got people at a very practical level to understand CAT'.

The team social worker reflected 'the team have become more confident and mindful in respect of the approach, they have been able to raise issues with Amy within the MDT meetings, that previously she had not been able to tolerate. She is increasingly confident within the setting and is able to articulate when she wishes to terminate discussion, rather than leaving the room as was the case previously'.
Phyllis Annersley