Two's company, is three a crowd
15th June 2018
---
WARNING! This event has passed.
Two's company, is three a crowd? Including intimate others in sessions of individual CAT
Presented by Alison Jenaway and Rajshree Weston
#ACAT2318

Overview of the workshop:
To consider the different ways of including intimate others in individual therapy, how to plan when to do this and prepare for a joint session.
To explore the possible benefits of inviting others in and the potential problems created by doing so. Role play may occur if people are feeling adventurous!
To hear about some clinical cases where patients have invited their intimate other to join a session of individual cognitive analytic therapy, and what has happened next …...

Learning outcomes
To feel more confident about inviting intimate others into individual therapy, when it can be helpful and what the potential problems might be.
To have a framework for preparing, and structuring, for a joint session with the client and intimate other.

This is relevant to the following groups:
CAT therapists, CAT trainees, and others who are interested in exploring the benefits, and potential problems, of inviting intimate others into individual therapy.

Facilitators
Alison Jenaway is a consultant psychiatrist in psychotherapy and a CAT therapist, working with the Addenbrooke's Hospital liaison psychiatry team, and also in private practice. She has seen the benefits of including intimate others in her work with adolescents, and also in working with patients with medically unexplained symptoms who appear quite cut off from their emotions.
Rajshree Weston is a clinical psychologist and CAT therapist now working in private practice. She has worked with adults for twenty years or more, across all the different settings, and her curiosity about others' points of view lead her to invite significant others into the individual's therapy often in her private practice.

ACAT reserves the right to change programme content and presenters.
How to book
Book and pay by personal credit or debit card online instantly via the payment options below
By email attaching the booking form (download from Event Documents below) to: alison.marfell@acat.me.uk
By post enclosing the booking form and a cheque to: ACAT, PO Box 6793, Dorchester, DT1 9DL

Enquiries

Terms and Conditions:
For event terms and conditions please visit https://www.acat.me.uk/page/acat+events+terms+and+conditions
Event Documents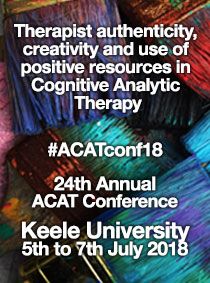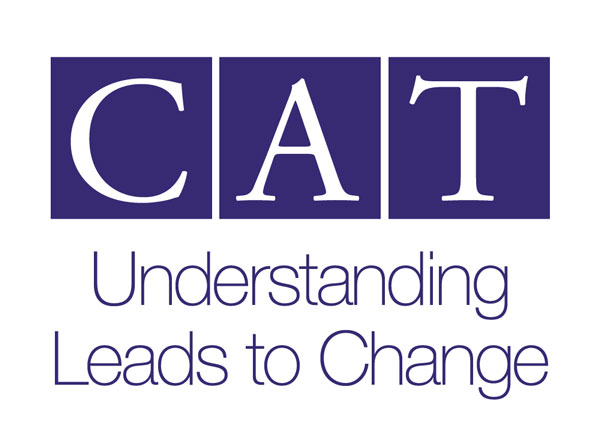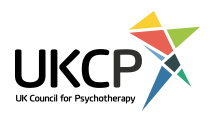 Our Next 6 CPD Events
21-09-18 ACAT: Understanding and resolving ruptures in the therapeutic relationship#ACATRup18 Overview / aims Decades of psychotherapy research demonstrates that the therapeutic relationship is fundamental to good outcomes in any therapy. Yet problems and ruptures to the therapeutic relationship are common and stressful, and they...
19-10-18 ACAT: Clinical Applications of Bakhtin in CAT - Dialogism in Action#ACATBakhtin18 Clinical Applications of Bakhtin in CAT – Dialogism in Action A practical one-day workshop that aims to bridge the meaning gap between the theory of dialogism and clinical practice in CAT Overview / aims Do you ever find your...
26-10-18 CAT & EMDR#ACATEMDR18 Presented by Mark Walker More information will be available soon...
08-11-18 An Introduction to Cognitive Analytic Therapy - offered by Sussex Partnership NHS Foundation Trust#CATinSussexIntro An Introduction to Cognitive Analytic Therapy A two-day course for mental health professionals Thursday 8th and Friday 9th November 2018 Conference Room 2, East Brighton Community Mental Health Centre, Brighton Genera...
30-11-18 PhysCAT Day#PhysCAT18 More information to follow soon...
30-11-18 CAT, ID & Trauma Conference - offered by the CAT LD Special Interest GroupCAT, ID and Trauma This conference is for people working or connected with intellectual disabilities who are interested in how the relational model of Cognitive Analytic Therapy can help us to navigate around complex situations. We know how trauma h...