ACAT Website Gets Mobile-Friendly
The new responsive design for ACAT's website was launched last week and now means that people can use the site properly on their mobile phones and tablets, as well as on laptop and desktop computers.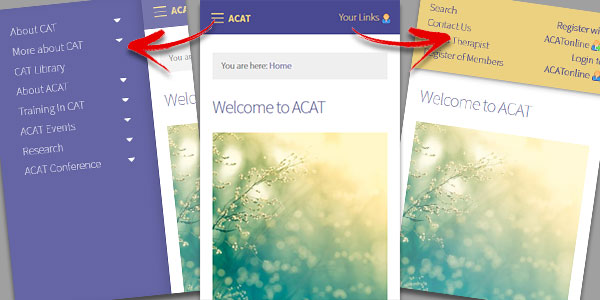 The navigation is now in 2 parts. One for the main content, which is accessed by the three lines at the top left of the page (on a mobile device only) and a second navigation which is for accessing the site search, therapist lists and login links, which can be found by clicking on the link on the top right of the page.
Contact Us If You Spot A Problem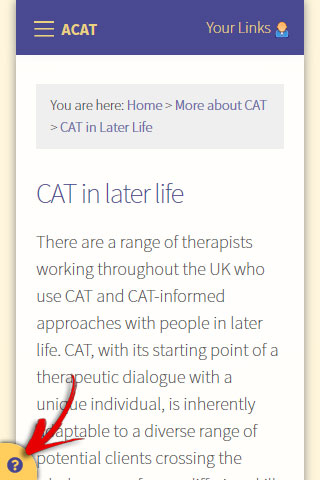 The size of the ACAT site has meant that the design update has take a long time to prepare, and it will be a process that continues to evolve as we improve and refine all the site content over the coming weeks and months.
We have put a little Question Mark icon at the bottom left of all the pages. This is for you to use if you spot something that isn't working quite right. You can click on it and send us an email to alert us to the problem and we'll make sure it gets put on the list for our attention.
We look forward to building on these foundations and making the site even more simple to use, and helpful for our visitors, whether they're on a desktop browser, or looking at the site on a mobile phone.
---
Other Related News Stories from the Archives
---
---
---
---
---