Previous Page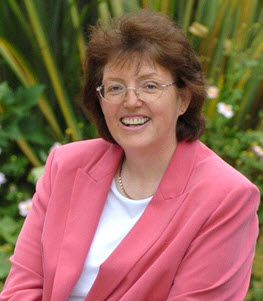 ACAT is pleased to welcome Rosie Cooper as its first Ambassador
Rosie was Labour Member of Parliament (MP) for West Lancashire from 2005 until her resignation in 2022, and is now Chair of the Mersey Care NHS Foundation Trust.
In 2007, Rosie was Parliamentary Private Secretary (PPS) to then Health Minister Ben Bradshaw MP. In June 2009, she followed Mr Bradshaw as his PPS when he became Secretary of State for Culture, Media and Sport. Previously, Rosie was PPS to Lord Rooker, Minister for Rural Affairs at DEFRA, from 2006 to 2007.
During her first term in Parliament from 2005 to 2010, Rosie served on the Justice, Northern Ireland and North West select committees. In July 2010 she was appointed to be a member of the Health Select Committee.
Rosie has been actively involved in politics since the age of 16 becoming a Liverpool City Councillor in 1973 for Broadgreen. During her 28 years as a City Councillor Rosie also became the Lord Mayor of Liverpool in 1992-93.
As the eldest child of deaf parents the young Rosie Cooper was often her parents' voice. It was during these years Rosie became aware of the barriers facing people with disability and that she had to fight hard to make her parents voices heard. Rosie's political career has very much been shaped by her experiences as a child of deaf parents.
Rosie has been involved in health issues and the National Health Service for the past thirty years. She has been involved with the NHS as a member of Liverpool Health Authority and then Vice-Chair between 1994 and 1996. In 1996 she became Chair of Liverpool Women's Hospital. During her tenure as Chair Rosie successfully delivered Foundation Trust status for the hospital in 2005.
Rosie was a trustee of the Roy Castle Lung Cancer Foundation. In fact she was the person who introduced Roy Castle to the Moores Family (Littlewoods) and from that we now have the only dedicated Lung Cancer Research Centre in the world associated with the University of Liverpool.
Rosie's work as a member of the Commons Health Select Committee has included mental health issues, including an inquiry into Child and Adult Mental Health Services (CAMHS). Rosie also has a long working relationship with Lancashire Care NHS Foundation Trust who provide mental health services in her constituency, and with Mersey Care NHS Trust who provide services in Merseyside.
In addition to health issues Rosie has been active in working on equality issues. In 2001 she project managed the Equal Opportunities Taskforce on Women and Equal Pay.
Prior to becoming a Member of Parliament Rosie worked for the Littlewoods Organisation for over 20 years. Starting out as a management trainee in the buying division of Littlewoods chainstores Rosie progressed through the company to become PR Manager of Littlewoods International and subsequently the Group Corporate Communications Manager. She is a member of USDAW having been a staff representative for 13 years.
In addition Rosie is a former Director of the Merseyside Centre for Deaf People.
Updated 2023