Previous Page
Accreditation of Prior Learning (APL) and
Accreditation of Prior Experiential Learning (APEL)
There are circumstances in which individuals may wish to have past training and experience recognised by ACAT as equivalent to its current standards and to count towards an award. Guidelines exist outlining procedures for this route.
There are two routes whereby applicants may wish to have training or experience recognised.
Firstly, APL as part contribution to CAT training. All courses may consider instances where an applicant wishes to have past attainments recognised rather than following through all the components that the course offers. This is at the discretion of the course. An example would be the acceptance of CAT therapies conducted prior to formal training. If a trainee has been supervised in CAT by an ACAT accredited supervisor before the start of the course they may be able to 'count'- in discussion with and at the discretion of the practitioner training supervisor/course - a maximum of two cases towards the eight training cases. This is agreed on an individual basis during the CAT Practitioner training related to whether a trainee is on track in terms of their learning and development on the course.
The second route, arises where an applicant can make a case that the extent of their training and experience is such that it would be superfluous for them to complete one of the formal trainings offered by ACAT. The APL route should not be seen as an alternative to a recognised training, but as a route for use under particular circumstances. Applicants for the APL route need to provide good evidence for why they are not undertaking a recognised ACAT training. Examples include:
An applicant may have completed a substantial part of a CAT Practitioner course but have been unable to complete for personal reasons such as moving out of the area, maternity leave.
An applicant may have successfully completed a CAT Practitioner course and a UKCP accredited psychotherapy training in another therapeutic framework.
Applicants should consult the appropriate guidelines for the specific requirements.
Revised February 2017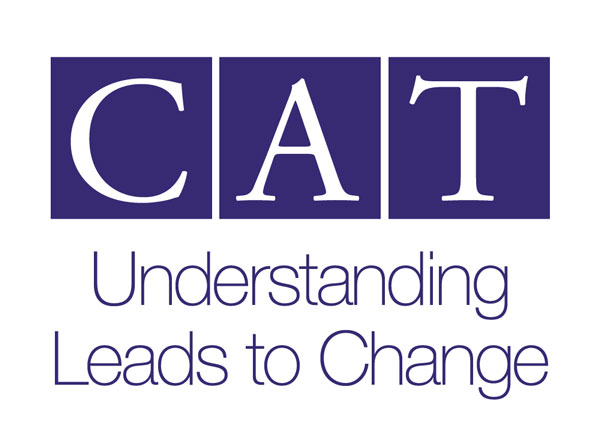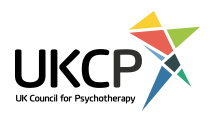 ACAT Calendar for October
Su
Mo
Tu
We
Th
Fr
Sa
1
2
3
4
5
6
77th October 2017
CPD Event: 3rd CAT Cumbria Event

8
9
10
11
12
1313th October 2017
Ethics Panel, London
Exam Board, London
Training Committee, London
Trustees, London

1414th October 2017
CPD Event: Working Collaboratively with Medically Unexplained Symptoms - offered by CAT South

15
16
17
18
19
20
21
22
23
24
25
26
27
28
29
3030th October 2017
CPD Event: The 5-Session CAT Approach - offered by Catalyse

31
Our Next 16 Events
30-10-17 The 5-Session CAT Approach - offered by Catalyse#CATfive217 Course information: The course is specifically focused on building understanding and skills in using this application of CAT. It aims to: • Enhance understanding and skills to help work with service users who are unable to make us...
01-11-17 Dorset CAT Practitioner TrainingDorset CAT Practitioner Training November 2017 – October 2019 CAT is a time-limited therapy, normally 16 to 24 sessions, which integrates theories derived from cognitive psychology, and psychoanalytic therapy. It involves developing an active...
03-11-17 ACAT: CAT & Embodiment#ACATemb17 Embodiment, therapeutic space and reducing therapist fatigue This workshop is an exploration of how we may begin creatively to use engagement with our own embodiment as therapists to free up stuck or overwhelming process with challenging...
09-11-17 CAT 2 Day Introductory Workshop - offered by NTW NHS Foundation TrustCOGNITIVE ANALYTIC THERAPY (CAT) 2-DAY INTRODUCTORY WORKSHOP THU 9th & FRI 10th NOVEMBER 2017 9.30am – 4.00pm Provided by NTW Cognitive Analytic Therapy Service, Centre for Specialist Psychological Therapies, Northumberland, Tyne & W...
17-11-17 Working with Self-Harm - A relational approach - offered by CatalyseWorking with self-harm: a relational approach A 1-day workshop led by Clive Turpin and Cheryl Delisser Event Hashtag: #CATshr17 Booking options now open Overview of workshop: People who self-harm can present in many health settings from general ...
19-11-17 Developing Embodied Awareness: A short residential course - offered by Caroline DowerDeveloping Embodied Awareness: A short residential course Sunday 19th to 21st November 2017, Shepherds Dene, Riding Mill, Northumberland Caroline Dower is repeating this well-received workshop, first offered in April 2016. In all relational mode...
28-11-17 Applying CAT in Physical Healthcare Settings - offered by MCAT/PhysCATApplying Cognitive Analytic Therapy (CAT) in Physical Healthcare Settings An MCAT (Midlands CAT)/PhysCAT CPD and Special Interest Day Tuesday 28th November 2017 – 9.30am – 4.30pm (9.15am Registration) QEHB Postgraduate Centre, Mindelso...
30-11-17 2-day workshop in CAT Supervision - offered by Catalyse#CATsup17 Catalyse is offering an intensive 2-day Supervision Workshop for those who are in the processing of becoming ACAT accredited supervisors, those who are considering this step or those wanting to improve their CAT supervision skills. It form...
30-11-17 YouthCAT CPD and AGMYouthCAT CPD event & AGM CAT: REINTEGRATING YOUTH ALL LEVELS EVENT WHEN 30th November 2017 09:30 – 16:00 WHERE Best Western Plus Peterborough Orton Hall Hotel & Spa The Village, Orton Longueville, Peterborough PE2 7DN CONTACT - for...
08-12-17 Our Relational Selves, Narcissistic Wounding & CAT - offered by CAT South WestCAT South West CPD Event Exeter Community Centre Friday 8th December 2017 - 9.30am - 4.30pm Our Relational Selves, Narcissistic Wounding and CAT: An embodied and theoretical exploration Facilitated by Tim Sheard CAT psychotherapist and trainer Thi...
15-12-17 CAT and the Neurosciences - offered by the Sussex Partnership NHS Foundation TrustCognitive Analytic Therapy CPD Afternoon - 12.00 to 5.00 pm #CATinSussexNS Our aim is to help us be more aware of how the neurosciences can inform our practice of psychotherapy and what we notice and reflect on during it, and how they can help us u...
01-01-18 Inter-Regional Residential ACAT Psychotherapy Training in CAT (IRRAPT)Inter-Regional Residential ACAT Psychotherapy Training (IRRAPT) in Cognitive Analytic Therapy (CAT) 2018 - 2019 Closing Date for Applications extended for a short period with interviews in week commencing 13 November 2017 Organised by The Associati...
16-01-18 CAT East/NSFT CAT Practitioner TrainingA Two year Cognitive Analytic Therapy Practitioner Training Course offered by CAT East / Norfolk & Suffolk NHS Foundation Trust Accredited by the Association for Cognitive Analytic Therapy (ACAT) This course commences in January 2018, with ele...
25-01-18 Catalyse CAT Skills Case Management TrainingCatalyse CAT Skills Case Management Training 2018 CAT skills Case management Course: working with complex clients (Including but not limited to adult mental health and forensic settings) Dr Marisol Cavieres and Dr Karen Shannon Accredited CAT ther...
05-07-18 24th Annual ACAT Conference 2018ACAT's 2018 National Conference will be held at Keele University 5-7 July 2018. Further details shortly Call for Conference Programme Organisers 2018: Our thoughts have already turned to next year's conference which is being held Thursda...
06-07-18 ACAT's Annual General Meeting 2018ACAT's AGM 2018 will be held within the National Conference 2018 on Friday, 6 July 2018. Further details in due course...