Previous Page
The specialist bookseller, Bookmark, will once again be providing a bookstall at the conference.
Special Delegate Offer
They are also offering to bring along any of the titles currently listed on their website for delegates to inspect and, if they wish, purchase at an extra 10% off the already reduced price shown on the site. There is no obligation for these titles to be purchased, you can just inspect them at the conference if you prefer. Just go to the site PsychologicalTherapyBooks.co.uk and then email Bookmark at bookmark25@virginmedia.com with any titles you would like them to bring to the event for you. Ideally this should be at least 10 working days before the event, but they may also be able to bring books chosen after this deadline.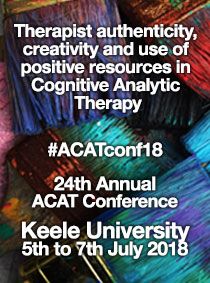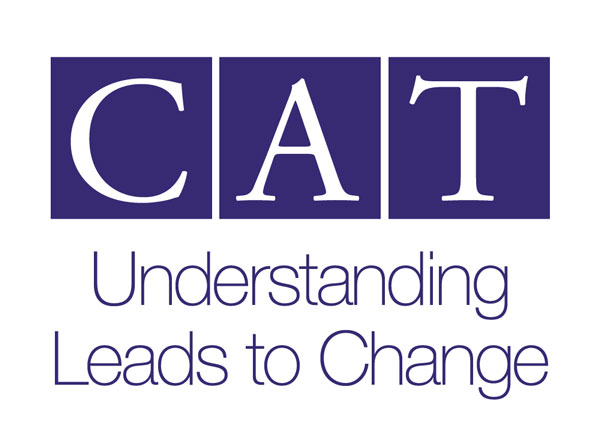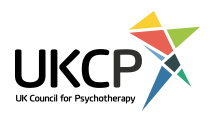 ACAT Calendar for February
Th
Fr
Sa
Su
Mo
Tu
We
1
2
3
4
5
6
7
88th February 2018
CAT Introductory Event: 2 Day Introduction to CAT

9
10
11
12
13
14
15
16
17
18
19
20
21
22
23
24
25
26
27
28
News from ACAT
New publications from ACAT members As you may have seen in the latest edition of Reformulation there have been two new publications recently by our members which may be of interest:...
ACAT's Board of Trustees ACAT elects a third (or more) of its trustees annually at its AGM on a rotational basis and at this year's meeting ACAT members said...........
The Clinician's Guide to Forensic Music Therapy by Dr Stella Compton Dickinson and Dr Laurien Hakvoort - press release Press Release: The Clinician's Guide to Forensic Music Therapy – first book to offer clear, evidence-based manuals for forensic music therapists treating psychiatric patients and prisoners....