Previous Page
Buy ACAT's DVD
On 21 December 2007 Tony Ryle visited Scotland for an informal seminar on Cognitive Analytic Therapy and to offer support and encouragement to the development and accreditation of a CAT Practitioner Training Course in Scotland.
Some of the topics discussed in the seminar include
The history and "archaeology" of Cognitive Analytic Therapy
Attachment Theory and CAT
Concepts of self and the formation of Reciprocal Roles
The value and importance of Reformulation
CAT compared with a psychoanalytic, systemic, or CBT stance
Formation and continued development of psychotherapists with a "broader view"
The importance of thinking and writing about CAT
The Dialogical Self and future of CAT
Payment Options
Price includes postage and packing.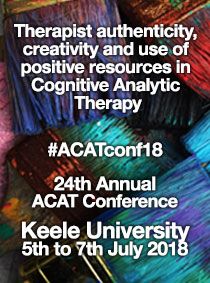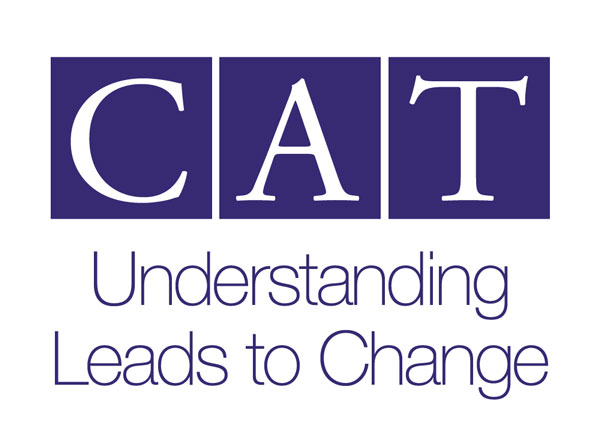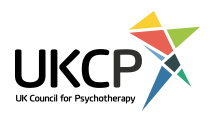 ACAT Calendar for April
Su
Mo
Tu
We
Th
Fr
Sa
1
2
3
4
5
6
7
8
99th April 2018
CAT Supervisor Training: ACAT Relational Skills in CAT Supervision Residential

10
11
12
1313th April 2018
CAT Introductory Event: 2 Day Introduction to CAT - offered by Catalyse
CPD Event: CAT Research Conference - a joint ACAT & Catalyse event

14
15
16
17
18
1919th April 2018
CAT Introductory Event: Introduction to Cognitive Analytic Therapy - offered by Jurai Darongkamas & Jeanette McLoughlin

20
21
22
23
24
2525th April 2018
CPD Event: Unmet needs and Unmanageable Feelings: CAT in Action - offered by South Wales CAT Training Ltd

26
2727th April 2018
CAT Introductory Event: CAT 2 Day Introductory Workshop - offered by Northumberland, Tyne & Wear NHS Foundation Trust
CPD Event: Mapping Mortality in CAT - offered by NECAT

28
29
30
News from ACAT
New publications from ACAT members As you may have seen in the latest edition of Reformulation there have been two new publications recently by our members which may be of interest:...
Both CAT Practitioners and CAT Psychotherapists count as Psychological Therapists in the Centre for Workforce Intelligence Review The Centre for Workforce Intelligence (CfWI) have recently completed a Department of Health commissioned review of adult psychological therapies to improve workforce planning. Please take the time and opportunity to read the report, and to ensure tha...